Okay, we don't know if this qualifies as a "trend". It may only be one inventive person. But it got us thinking nonetheless: Is this cute or creepy?
The realm of Japanese kawaii has certainly spawned some manifestations that are hard to categorize or understand. And there is already a word for when the "cute" ventures into the grotesque — kimo-kawaii.
But "2.5D masks" — two and a half dimensional paper masks — might need an adjective all of their own.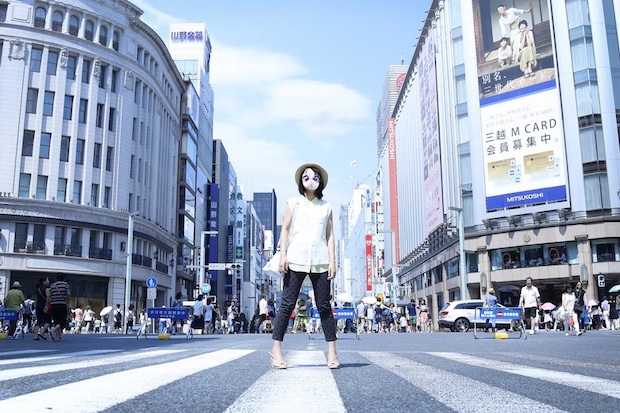 The series of anime face masks have sprung up recently on Japanese social media, originating from a tumblr account that documents the creators adventures around Japan wearing the anime character face decorations.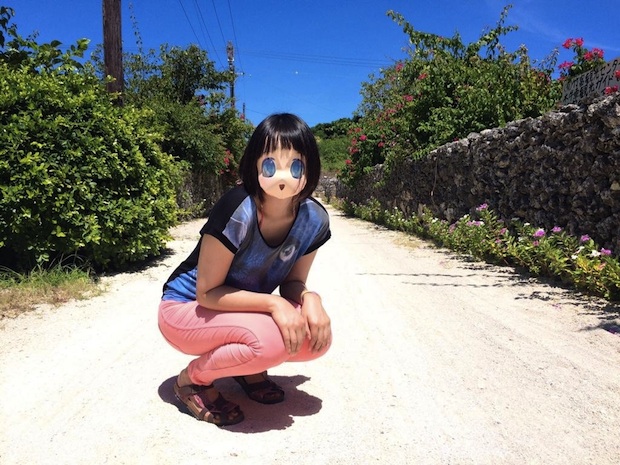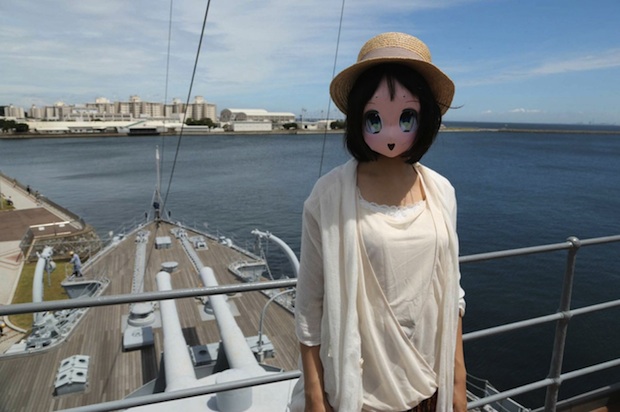 The designer also includes details on how they are made — in funky animated gifs, natch — and downloadable files for those who want to make their own masks. Just don't choose the mask model that's called "Lolita". (The other three choices are "Timidity", "Cheerful" and "Grace".)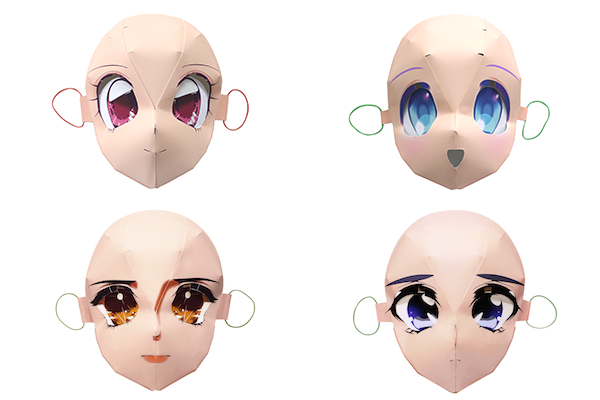 The 2.5D Mask tumblr account began in September and showcases the female creator and her masks as she goes to various locations around Japan (typically incongruous ones). The anonymous designer's Twitter account goes back further, though, at least to July, so this project has been developing over the summer.
Time will tell if this kicks off beyond a minor subculture into a real meme. People are encouraged to download, print and make their own 2.5D masks, and then share them online using the hashtag #2_5dmask. Could this start a revolution?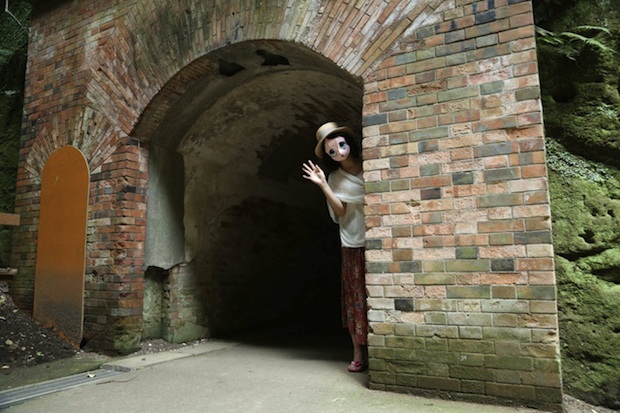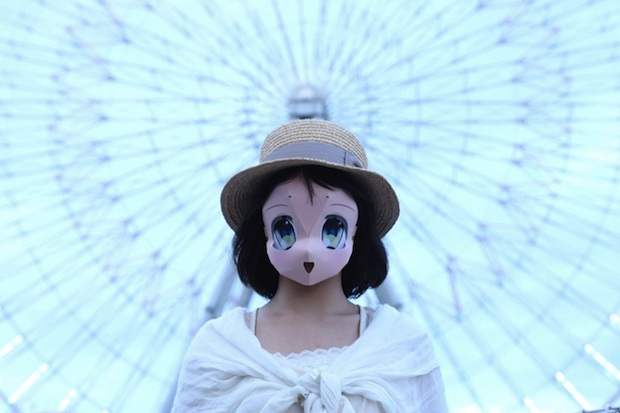 Japan has always had a thing for papercraft and 2.5D Mask says making the mask only requires a regular household printer and some basic tools. It also taps into the love for dressing up (cosplay) and is like a paper kigurumi costume, only because it's just a mask, it kind of looks a bit spooky. It's like the girl's body has been taken over by an anime invader.
Perfect for Halloween?