Halloween is about to be upon us again.
Japan is the land of cosplay so for the locals, dressing up needn't be restricted to just October 31st. That said, these days there are lots of Halloween parties, zombie events and other such seasonal happenings.
But rather than resorting to the usual suspects at Don Quijote, how can you really stand out this Halloween?
To help you choose, JapanTrendShop is having a Halloween sale right now — offering 10% off any purchase. Just use the code "zombiejapan" to claim your discount.
We then started browsing the JapanTrendShop digital shelves and found heaps of products which, while not released originally as Halloween costumes, nonetheless can be utilized for that purpose if you are so inclined.
The beauty gadgets are of course, meant to help improve your skin and so on. But some of them are unusual-looking, to say the least, so something like the Facewaver Exercise Mask will really give you a special look on Halloween (and perhaps also fight against the effects of aging).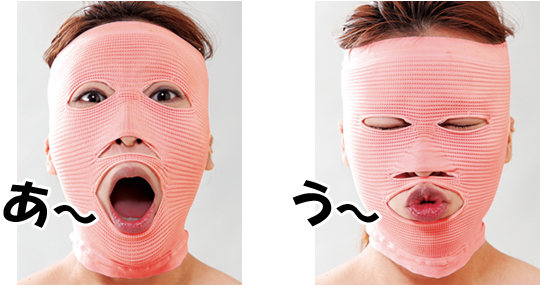 If you want to transform your lower half, the last few years have seen a fun "tattoo tights" street fashion trend in Japan. The cutest we've seen so far are these Cat Tights.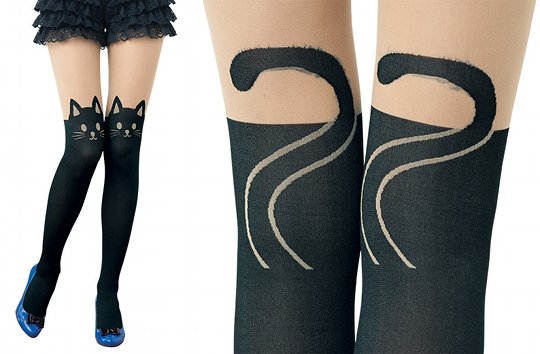 Continuing the animal theme, there are also Bear Tights and Rabbit Tights.
Meanwhile, there are plenty of deliberately humorous (and slightly cheeky) clothing items out there, such as this Mousou Mapping Bra T-Shirt. In the similar vein, there's also the Shiridashi Butt Reveal Underwear, whose name we think says it all.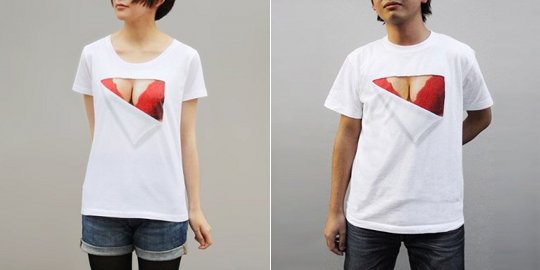 And this is before you even start looking at fundoshi loincloths for girls, yaeba snaggletooth fake teeth, or even "never-nude" JeanPants underwear (though they might be a bit cold at this time of year).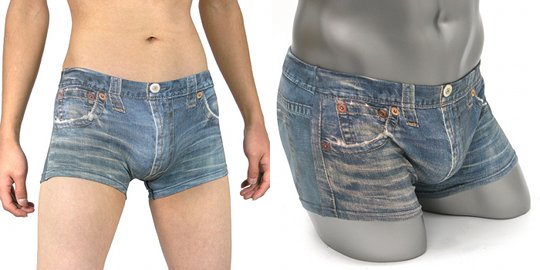 For those searching for that Kyary Pamyu Pamyu look or something for their head, try the Pop Candy Harajuku Fashion Cosplay Wig on for size.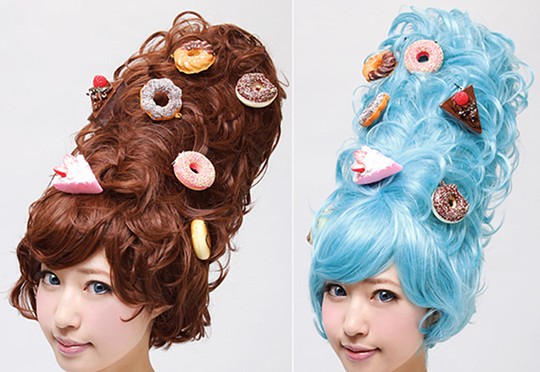 Our prizes for best Japanese Halloween costume ideas, though, go to these two.
The Kuroko Kabuki Black Stagehand Costume replicates the look of the "invisible" people who change the scenery in Kabuki. The uninitiated might also mistake you for a ninja!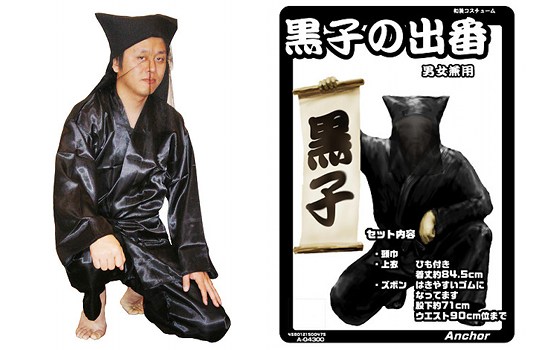 Finally, the Kabutte Kirimi-chan Costume is a heavy-looking blow-up headpiece inspired by a new Sanrio salmon fillet character.