Yes, right now we are being told to refrain from traveling and going to the office but for most of us, that doesn't quite mean it's vacation time. Many of us are expected to work from home, so rather than our usual face to face interaction, there will be a lot more Skype calls and video conferences taking its place. Just when you thought you could wake up every day without worrying about looking presentable and perhaps even ditching your daily makeup routine all together…
In order to look and feel your best for the camera, here are five Japanese cosmetic/beauty products definitely worth trying out. I mean, let's face it, we all want to be told that "the camera loves us!"
1. Club Cosmetics Suppin Natural Eye Care Stick Concealer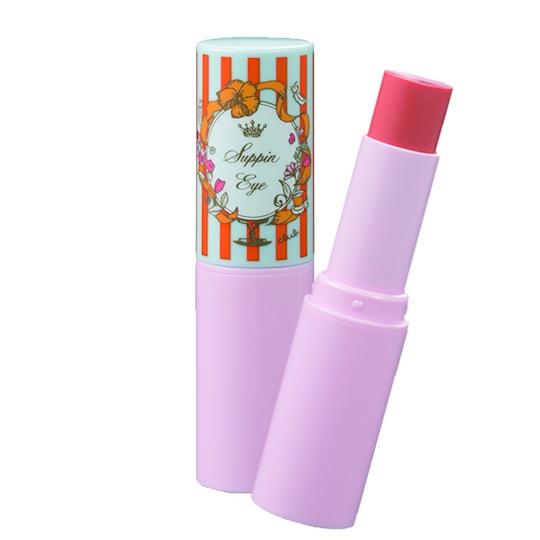 They say you can tell a lot about a person by looking into their eyes and that the "eyes are the window to the soul." Some believe that the eyes can reveal some of your personality traits, whilst others say they give away your true emotions. But most importantly, they can instantly show how much sleep you got the night before and whether you decided to stay up all night to binge-watch your favorite TV show (despite the important meeting you have the following day)… How unprofessional! Before you desperately grab that double shot espresso, first things first.
Take the Club Cosmetics Suppin Natural Eye Care Stick Concealer. Not just your ordinary concealer, this easy to use product can help brighten up your eye area whilst also covering up those blemishes and wrinkles. Some even use this product as an eye shadow base. Running out of time? Forget the eyeshadow and just use it as an eyeshadow replacement.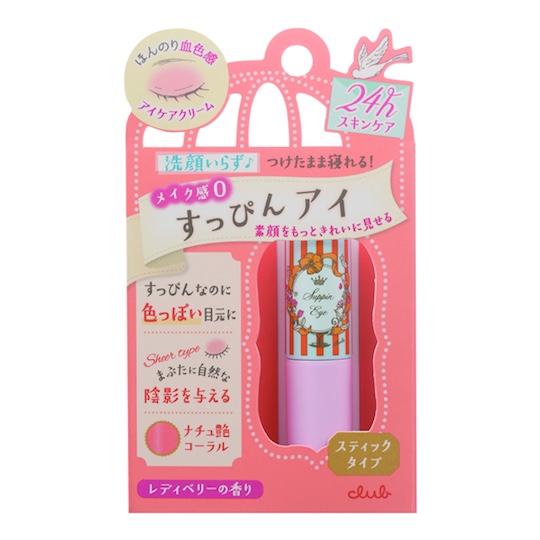 We understand that you may feel and look extremely tired, but with this berry-scented product, it's totally possible to fake it!
2. 100% Natural Tsubaki Camellia Oil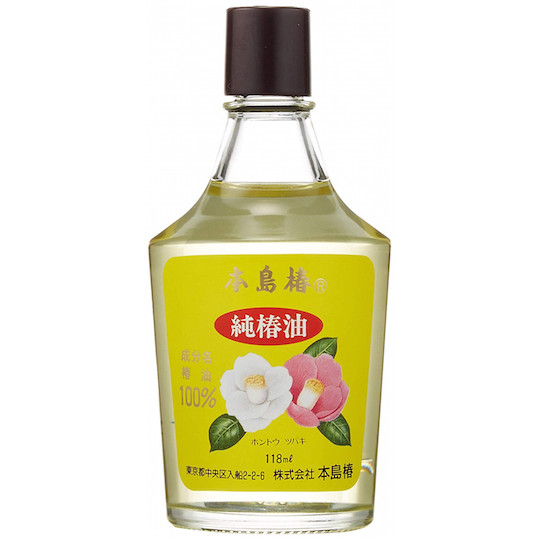 So you've woken up at 9:45 a.m. and find you only have 15 minutes until your online scheduled meeting. That's when the panic kicks in. Should I start with my bed head hair first? What about my skin that's drier than sandpaper? As you're rummaging through your beauty cabinet and grabbing multiple products, you think to yourself: "Wouldn't life be a lot easier if there was just one product that could tackle all my beauty problems?" (Oh, and why hadn't I set my alarm!?)
Well, that product does exist. It's the 100% Natural Tsubaki Camellia Oil. Although this Japanese product is primarily marketed as hair oil, it can also be used on the face and body making it, in fact, a multi-purpose oil. Made with palmitic, omega-6 linoleic fatty acids, and anti-aging polyphenol antioxidants, enjoy the benefits of this all-natural, odorless product.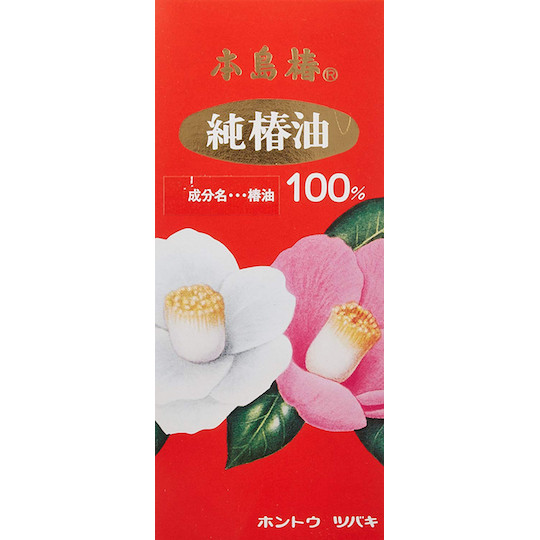 Shiny, glossy hair. Check. Healthy, bright-looking skin. Check. Seriously, it's no wonder this product is a holy grail for many Japanese women.
3. Matsu Iku Globe Head Eyeliner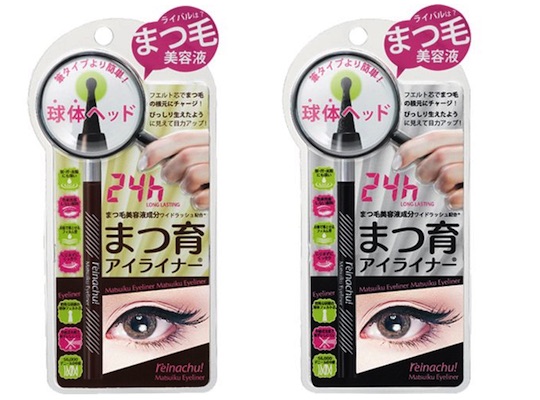 The power of eyeliner and how it can draw attention to and enhance the eyes is exactly the reason why I love it so much. However, I will be the first (but definitely not the only person) to admit that it has taken me years to finally master the winged eyeliner and create the perfect cat eye.
If only somebody had introduced me to the Matsu Iku Globe Head Eyeliner sooner! Created by the Japanese cosmetics manufacturer Rei Natural, this eyeliner was made specifically for beginners who could do with the extra help drawing a straight line. This precision eyeliner has a ball-shaped head, there to absorb any mistake made by your shaky hands.
Coming in two colors (black or brown), you won't be disappointed with this eyeliner whether you're a beginner or an expert.

4. Aube Couture Puff Cheek Blusher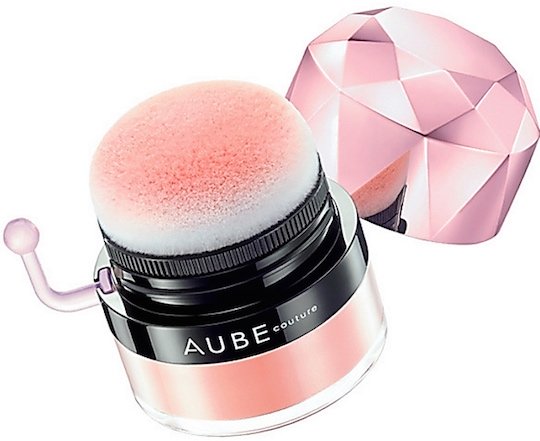 I want healthy, radiant skin all day, every day. Who wouldn't? But the problem is, when it comes to Skype calls and Zoom calls, although they're HD, you can still look washed out. That's why you'll want to add a pop of color to your face.
Meet the Aube Couture Puff Cheek Blusher by Kao. Coming in a choice of five colors (pink, peach, orange, rose, or red), you'll want to apply one of these blushes to add warmth to your cheeks. Japanese beauty bloggers swear by this product, especially due to its key feature: a "cheek navi" arm that helps you measure and line up where to best apply the blush. I guarantee that this blush will have a positive effect on your skin as well as your mood! I'm ready for my close-up.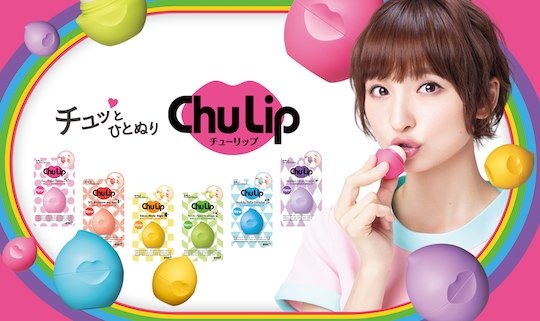 And finally, we must not ignore our lips. Having chapped lips is never pleasant, so send them packing with these adorable Chu Lip Balm Set. The name is a play on the words "tulip" and "chu," which is the Japanese word for "kiss." Designed to match its name, these cute little tulip lip balms come in a set of six, each with a different scent and flavor.
Included are: "Paris, Perfect Memories" (raspberry, peach) in pink, "NY, Brilliant my way" (apple, ginger) in red, "Tokyo, Mode Night" (honey, lemon tea, bergamot) in yellow, "Nordic, Fancy Nostalgia" (orange, lime, mango) in green, "Waikiki, Hello Paradise" (minty, sweet vanilla) in blue, and "Arabian, Floral Shower" (rose) in purple.
This product will not only save your lips but will also keep them looking naturally glossy for the camera!