Let me guess. You're cooped up at home (as you should be right now!), sitting on the couch and mindlessly flicking through the channels. Whether you're catching up on your favorite TV show or watching the latest movies, it's only natural for us to then rummage through the cupboards and fix ourselves some snacks and treats. But are you recently finding that your regular choice of popcorn or Cheetos is getting a little repetitive and boring? You are in desperate need of a new go-to snack. That's precisely why you should try out these delicious Japanese snacks that are sure to satisfy your tastebuds. All so good, I doubt you'll want to share!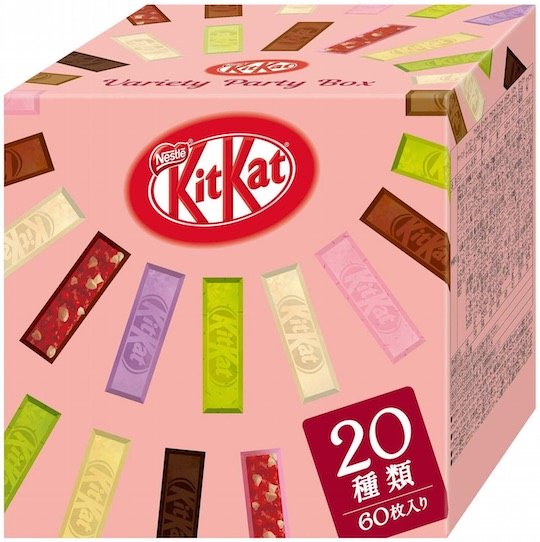 There is nothing you won't be able to find in Japan. And this is certainly the case when it comes to their Kit Kat range where they offer various, unique flavors that are exclusive to Japan. Using local ingredients, this Japanese Kit Kat Variety Party Box contains 60 Kit Kats with 20 different flavors including some very Japanese flavors such as adzuki (sweet bean paste), Uji matcha green tea, sweet potato, and wasabi. Enjoy trying, testing and sharing these Kit Kats (if you can) with your family members at home. You may find yourself having to play rock, paper, scissors to avoid an argument!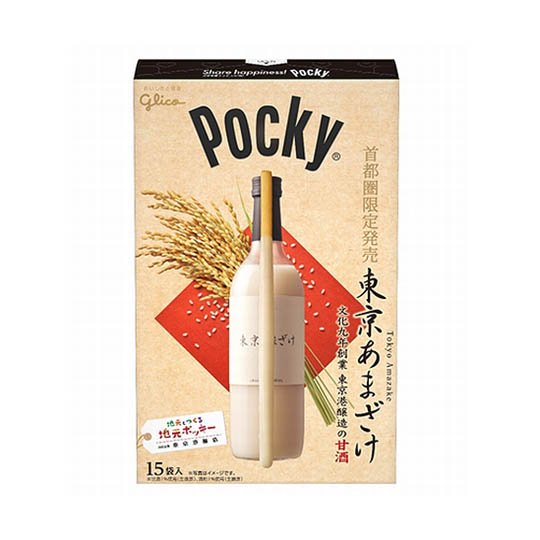 I'm sure you've tried or at least heard of Pocky's before (if not, I'm shocked!), but have you tried these Pocky Tokyo Amazake? Much like Kit Kats, Pocky is one of the most popular and well-known snacks in Japan and they never fail to delight us with the new flavors they create all year round. In case you may not know what Amazake is, it is a traditional, low-alcoholic, sweet drink made from fermented rice. The ingredients are natural and boast many health benefits, making this a very popular drink in Japan. While these pocky sticks may not provide you with the exact same benefits as the drink itself, you can still enjoy the crunchiness of the savory stick and the sweetness of the amazake coating!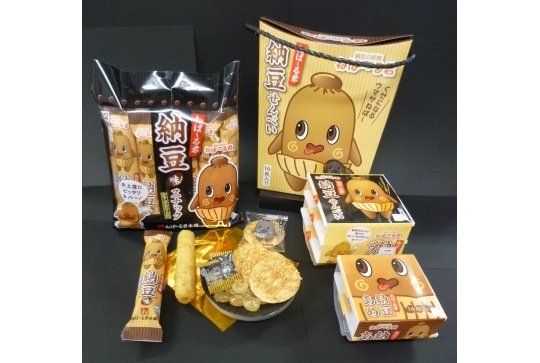 I have always considered natto to be the Japanese version of Marmite: you either love it or you hate it. Natto, a traditional Japanese food made from fermented soybeans, is typically eaten for breakfast and is known for being both healthy and nutritious. If you're not ready to challenge and experience the taste of natto itself, this Nebaaru-kun Natto Snacks Set may be the perfect way to start you off. The snack set includes four types of natto-flavored snacks including rice crackers and sweets which are packaged with the cute character, Nebaaru-kun, the unofficial mascot of natto. If you don't give it a go, how will you know if you're a lover or hater of natto?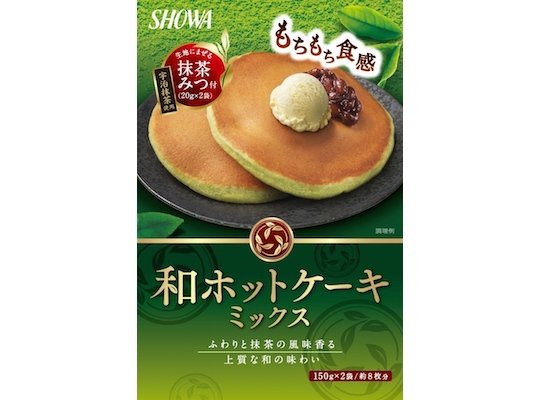 What better way to start off your day than to make pancakes for breakfast? Don't just go for your ordinary pancakes though, but give these Wa Green Matcha Tea Hotcake Mix a try instead! If you're a matcha enthusiast on top of being a pancake fan, you will absolutely love these fluffy pancakes and I'm certain that they will put a smile on your face. There are four packs in this set (enough mix for eight pancakes) and includes matcha syrup which can either be added to the mix before frying or be used as a topping when serving the pancakes. Put your matcha pancakes up on Instagram and make your family and friends go green (like matcha tea) with envy!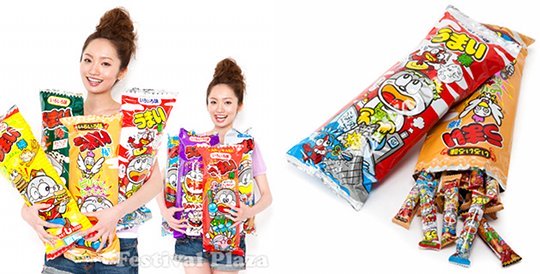 These snacks really take me back to my childhood. The Yaokin Umaibo (meaning "delicious sticks") Japanese Snacks Set includes two large bags of small puffed corn snacks, each bag containing 40 snacks. What makes this snack really fun is the fact that the flavors vary, meaning you're less likely to get bored of the same taste. Loved by all ages, this snack may become your new popcorn!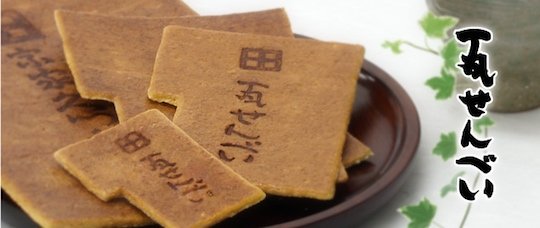 Another very traditional snack popular in Japan is senbei rice crackers. Normal senbei rice crackers are made with rice and tend to be salty. However, these Kawara Senbei Crackers by Souke Kutsuwado (one of the most famous and oldest kawara senbei makers in Japan) are a little different. They are made from flour, eggs, and sugar, therefore tasting more like sweet cookies. What makes them further unique is their shape as they resemble the shape of kawara roof tiles. Coming in a box set of 18, I'd say these make for a perfect mid-afternoon snack!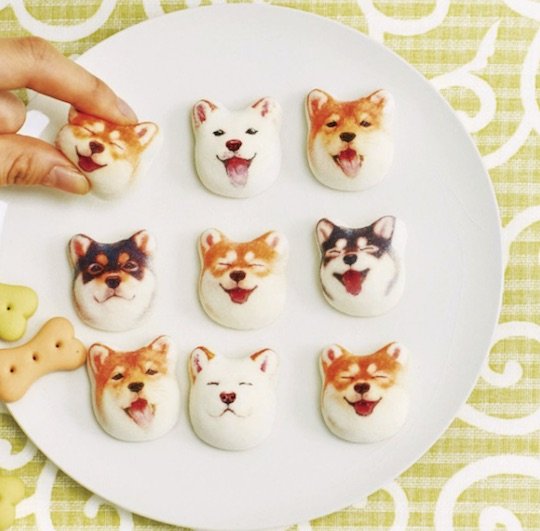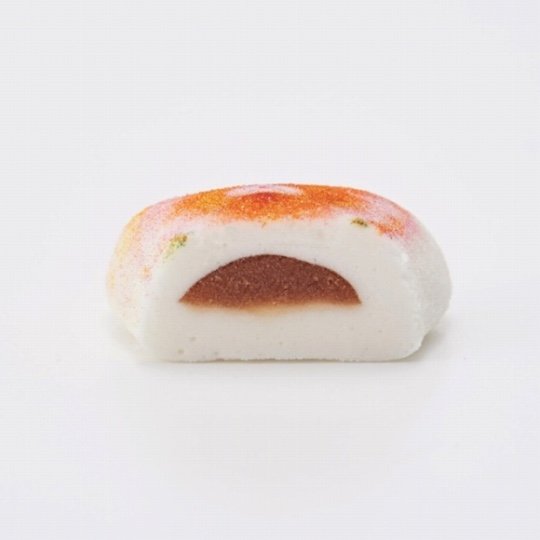 And finally, the last item to throw into your shopping basket is the Shiba Inu Dog Marshmallows. The Shiba Inu dog is a Japanese canine breed and in terms of appearance, they look a little fox-like. These extremely cute little marshmallows that come in a pack of nine, are soft in texture and have a sweet chocolate and anko (sweet adzuki bean) filling. Perfect for all the dog lovers out there with a bit of a sweet-tooth!