Right now, we're all being strongly advised to #stayathome and #workfromhome. So that is exactly what we have been doing. Yet, how many of us were really fully prepared to work from home? When we're at the office, most of us will have a stationery stock cupboard filled with all the essentials, meaning we are not having to worry about any supply shortages. We may also find that we hadn't properly prepared our desks at home, leaving us to work in an untidy and unorganized environment. But not to worry, it's never too late to sort out the mess and get organized!
Listed below are six cool Japanese workspace/stationery products that will help you with organizing and brightening up your desk area, so you can create an efficient yet fun working space. There's nothing like purchasing a fresh supply of stationery to get you back into work mode at home.
1. HiLine Zi-Keshi Magnetic Erase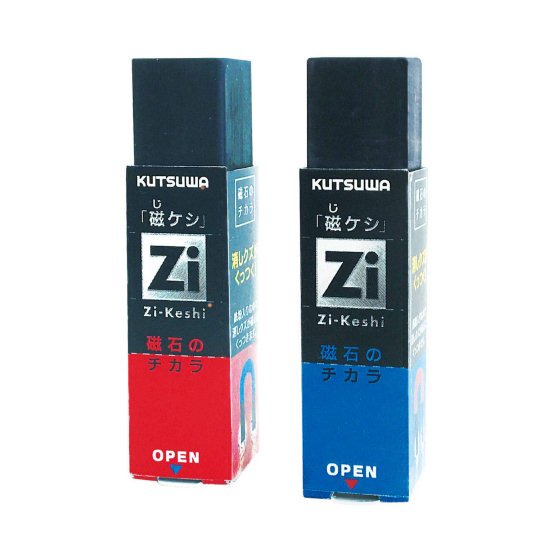 Who else is fed up with those tiny eraser rubbings that cover their desk and creates a mess? How annoying is it to write, erase, and then having to pick up every last spec of eraser shaving to throw in the trash? I know it may be a little extreme but I, for one, have absolutely no patience for this. This is why the HiLine Zi-Keshi Magnetic Eraser is my absolute savior and new work best friend.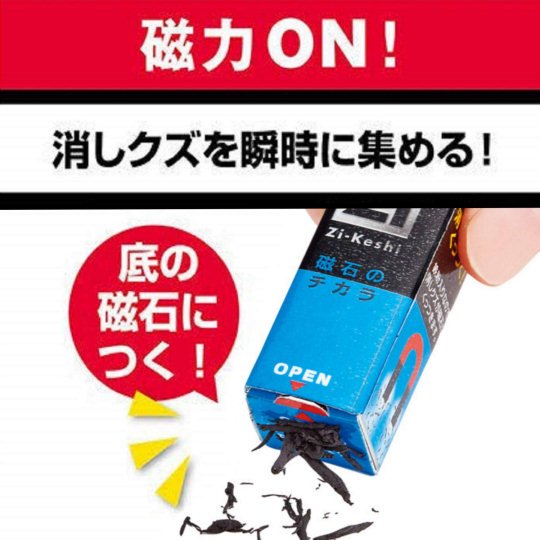 Very simply, you take the HiLine Zi-Keshi Magnetic Eraser and erase what needs to be erased. Flip the eraser over and watch those pesky eraser rubbings stick to the magnetic end. Flick the bottom cover over a trash can and finally say goodbye!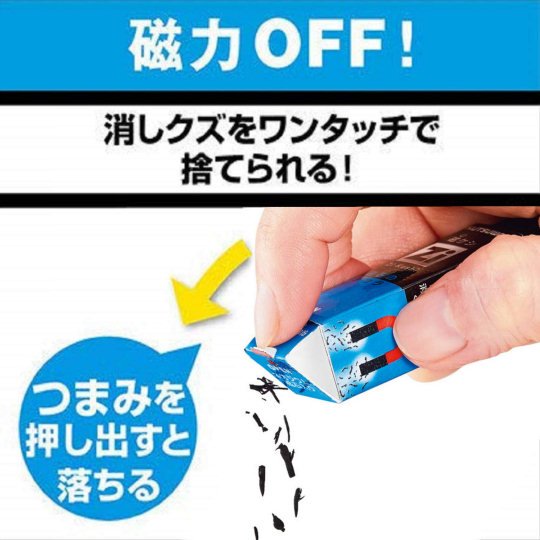 One pack contains two erasers made of PVC and ferrite (iron particles) and with a neodymium magnet. This eraser definitely makes our home working life just that little bit easier.
2. Nikken Cutlery Decorative Flower Design Scissors Cocone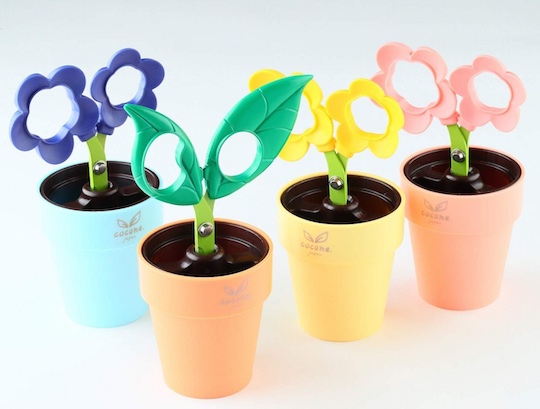 "Now, where did my pen go? I can't find my scissors! Did you take my paper clips?" For this exact reason, every desk needs some form of stationery holder to keep their desk tidy and to have everything in one place. The Nikken Cutlery Decorative Flower Design Scissors Cocone is the perfect, compact stationery holder that everybody needs right now and the design will add an instant spring feel to your desk.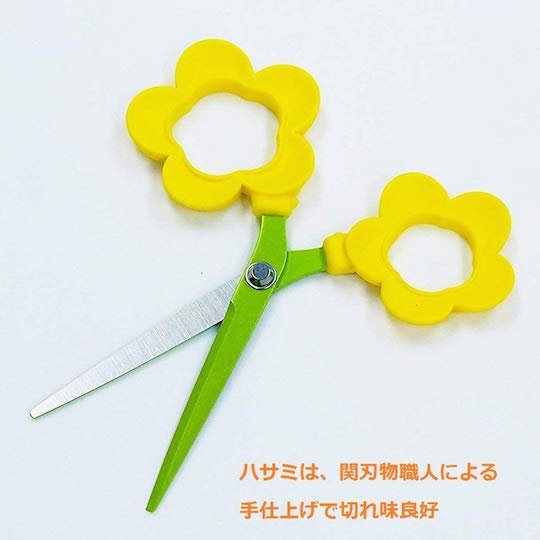 The adorable "flower pot" holder includes a pair of stainless steel Cocone scissors in the shape of a flower and is made by one of Japan's most renowned makers of scissors.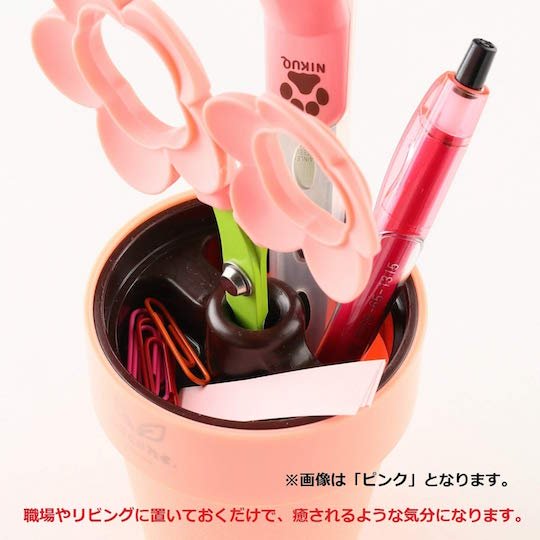 The stationery holder comes in four colors (pink, yellow, purple, or green) and you can place your pens, paperclips, sticky notes, and whatever else inside the pot to make sure nothing goes missing again!
3. Pokemon Desktop Organizer Figures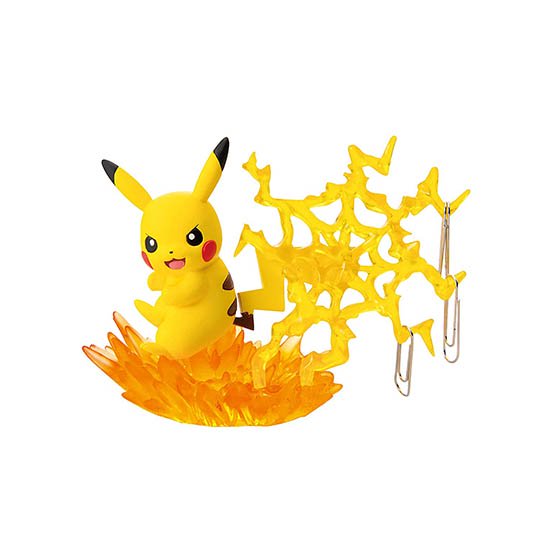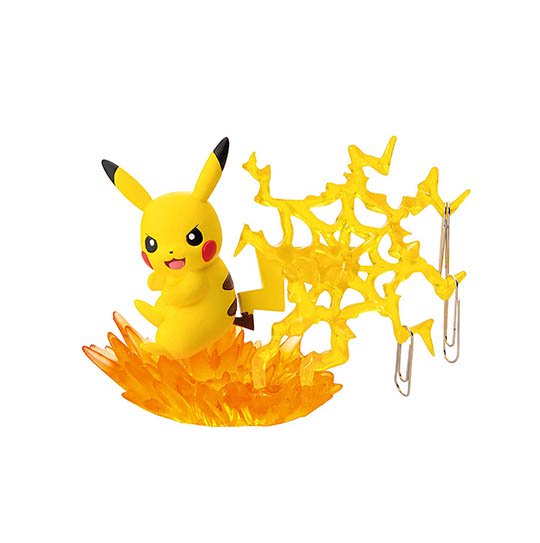 Calling all Pokemon fanatics! Your desk is about to get a whole lot cuter as well as become more organized. These Pokemon Desktop Organizer Figures come in a pack of eight with each adorable figure designed for a different purpose to help keep your desk organized.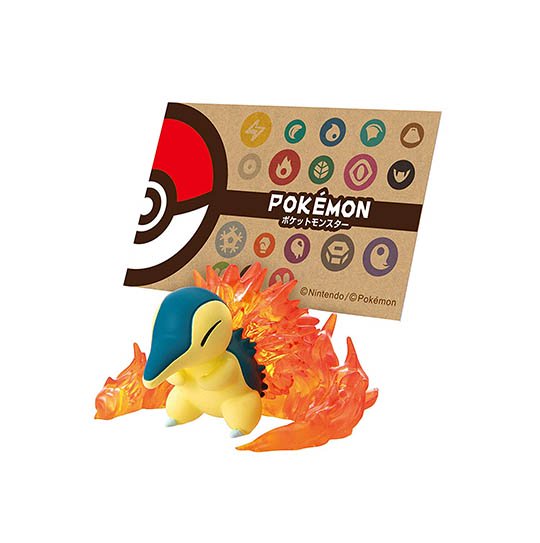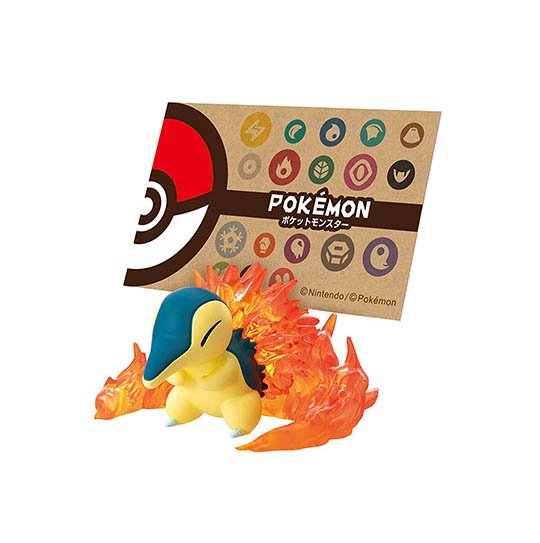 For example, the little Pickachu acts as a paperclip holder, while the Cyndaquil figure is designed to hold your business cards.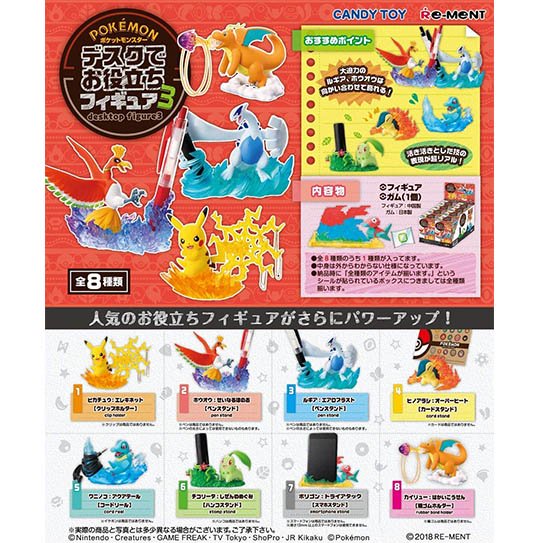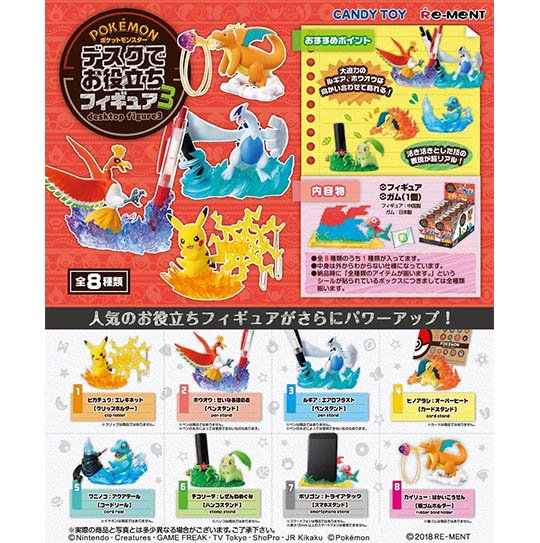 So these Pokemon Desktop Organizer Figures will not only add color and cuteness to your desk but are also very handy and truly serve their purpose!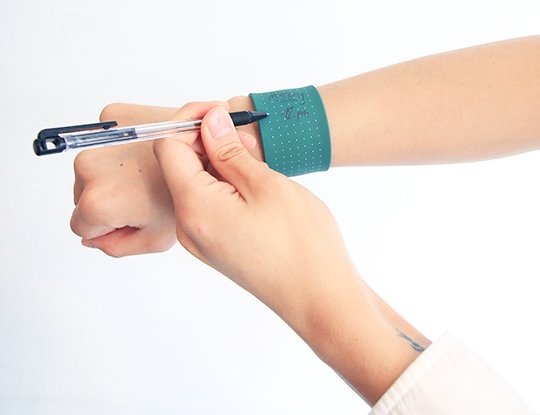 Are you always finding yourself frantically searching for a notepad and pen during an important phone call? And then completely misplace that note, so you spend ages trying to find it? This scenario has occurred far too often for my liking and has left me to resort to writing notes directly onto my hands. But again this is not particularly ideal. For those people like myself, the WEMO Wearable Memo is exactly what you need!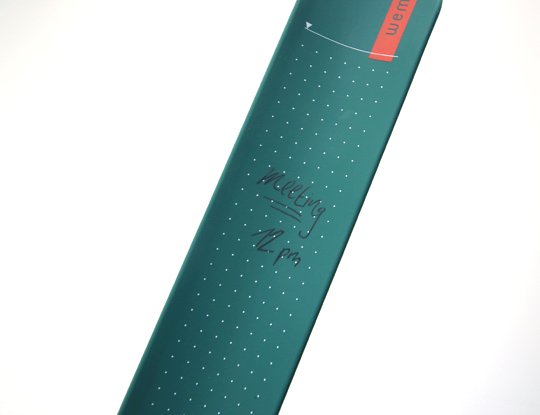 This slap-on bracelet acts as a portable notepad where you can quickly jot down important notes. Made of silicone, the bracelet is waterproof but also erasable when using oil-based pens, making this product both clever and very practical.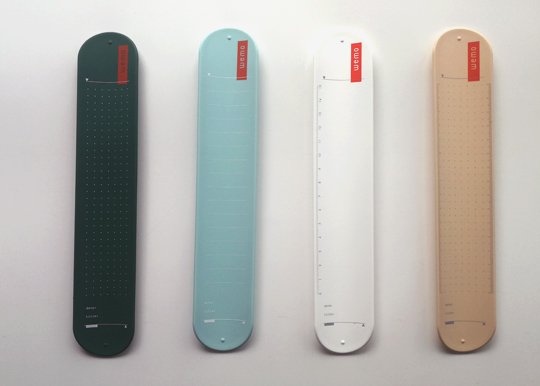 There are four colors to choose from with each designed with a different background. The blue WEMO has lines, the beige WEMO has rulers and grid dots, the green WEMO is designed with grid dots, and the white WEMO is kept plain but has a ruler running along the side of it. If you're struggling to pick, you don't have to just stick to one. You can wear them alternately or choose the style according to your outfit that day!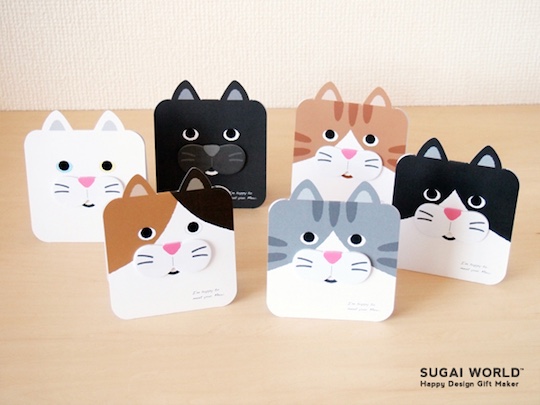 Of course, you could just stock up on your plain and simple sticky notes, but why would you when you know these adorable Cat Whisker Sticky Notes exist?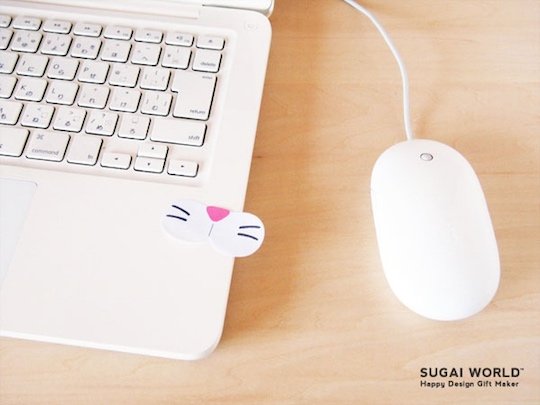 Use these purr-fect little sticky notes to write a note, use as a page marker, or even just take a meow-ment to decorate your cup, computer, and desk area. Having a lively, fun desk will leave you feline good and will help you get back into the right cattitude to work.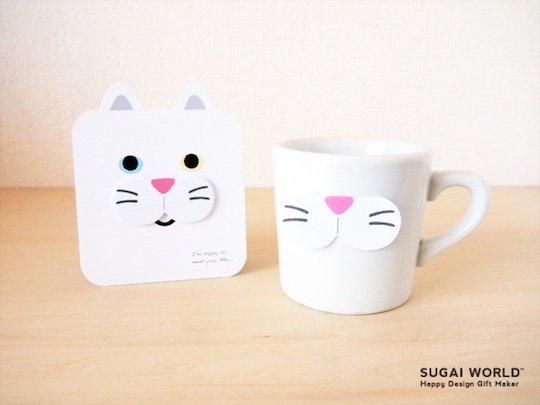 Before I use up all my cat puns, one set contains six packs and features a variety of whisker styles. Warning: they may leave you thinking, "Are you kitten me? these are too cute to use!"
6. Katazukemasu Desktop Organizer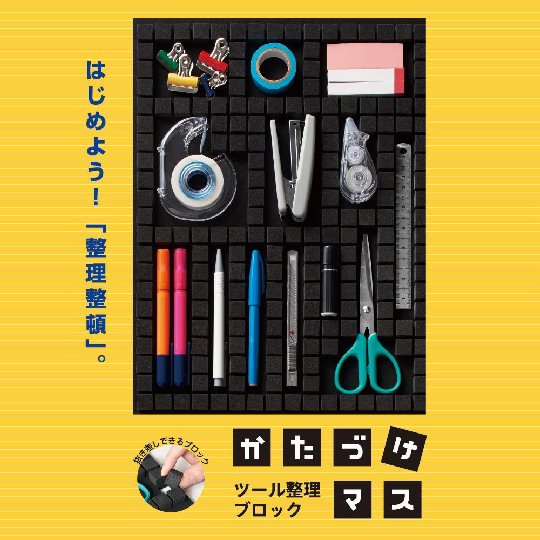 The sight of clutter would stress anybody out, especially when it leaves us with no room to work. As a quick-fix, we tend to shove everything into the nearest drawer in order to create some space. But that has now obviously left us with a cluttered drawer instead. That's where the Katazukemasu Desktop Organizer comes in! Created by King Jim, it does exactly what its name says- cleans and organizes your desk area. This unique desktop organizer features two sheets (a base and a block) that can be customized according to the stationery that you own.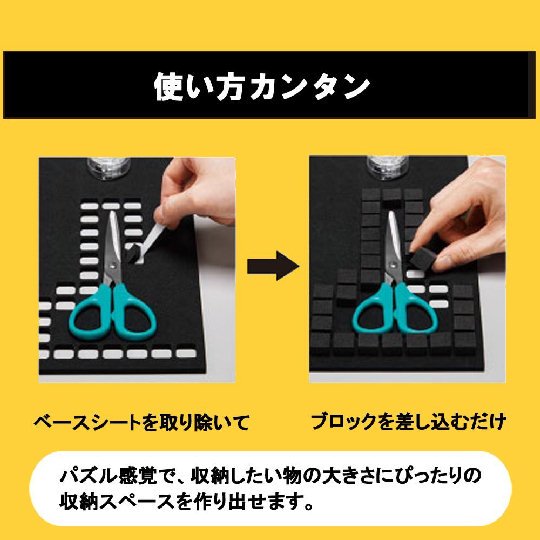 All you have to do is follow the four steps: 1. Place the base sheet down onto a flat surface; 2. Put your items on top of it; 3. Draw the outlines of those items by taking out the small squares on the sheet; 4. Put the foam blocks in its place.
This will leave you with a cutout case of each item that can easily be taken out and then put back into its place. I'd say even Marie Kondo, the organizing guru, would be proud of us!