By now, all of us are aware that the coronavirus pandemic has led to the postponement of the Tokyo 2020 Olympics until next year. The new opening date for the Games is July 23, 2021, but according to Tokyo governor, Yuriko Koike, they will continue to be referred to as "Olympics 2020." And it's important to add that the merchandise for the Games will also remain the same!
Although we will now have to wait another year, it's never too early to purchase some very trendy official Tokyo 2020 Olympics and Paralympics fashion items. Here, you'll find eight of our fashion picks (in no particular order) that can easily be added to your wardrobe and are all available online for shipping worldwide. Get yourself back in the Olympics mood!
1. Tokyo 2020 Olympics Asics Japan Gel-Quantum 360 TYO Shoe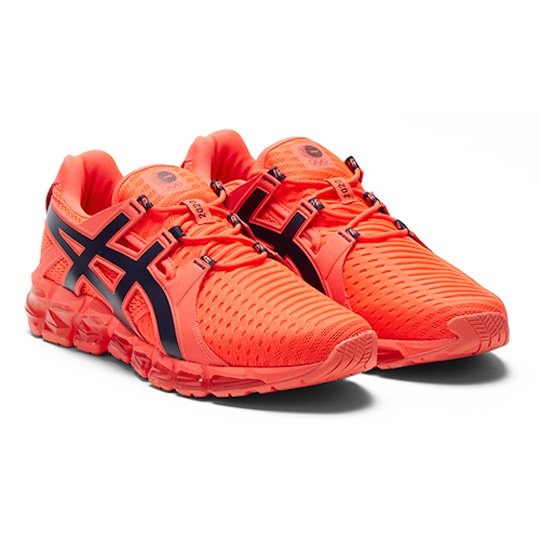 It'll come as no surprise if you're asked on a daily basis where you purchased these trainers every time you leave the house in them. This "sunshine red" training footwear, created by Japanese sports brand Asics, is likely to catch the attention of many and are made to be breathable, comfortable and stylish. Perfect for training, playing sport and/or even just for everyday use.
2. Tokyo 2020 Olympics Official Baseball Cap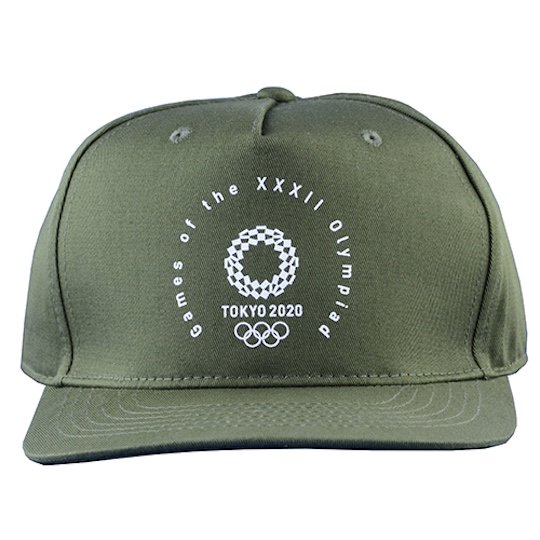 As summer is quickly approaching, you'll begin to feel the heat from the sun. This means you'll be needing some form of headwear as protection. And what better way to do this than a Tokyo 2020 Olympics Official Baseball Cap! Available in three colors (white, khaki and black), this cap also has a buckle at the back so you can adjust it to fit your head — definitely handy.
3. Tokyo 2020 Olympics Torch Relay T-shirt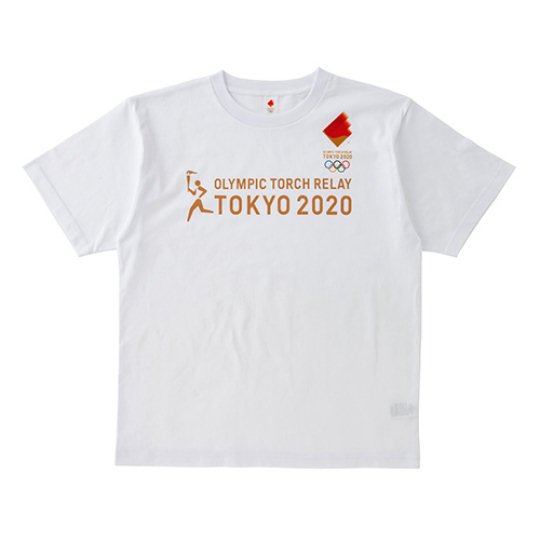 If you're a fan of the Olympics, surely you will know the significance of the Olympic torch relay. If not, it all goes back to Greece (where the Olympics was first held) and you will see the flame being lit then passed onto the representative of the host city to commemorate the worldwide event. As this has been a long on-going tradition that will continue for many years to come, this t-shirt will never outdate and can be kept as a great memory of the Tokyo 2020 Olympics.
4. Tokyo 2020 Olympics Happi Coat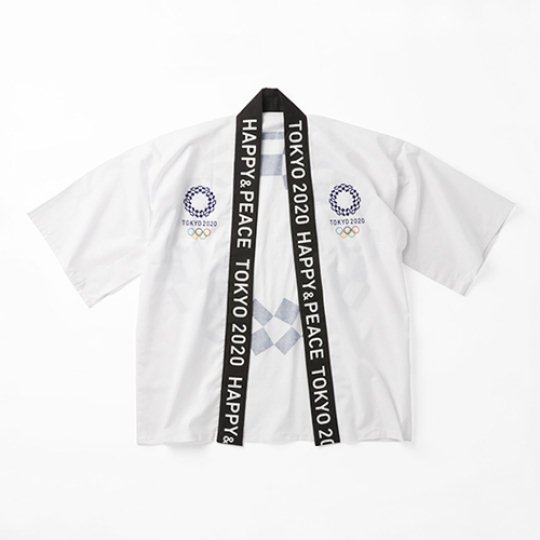 How can one embrace the Japanese culture more than to step foot into the Tokyo 2020 Olympics supporting a happi coat? To fully commemorate Japan's Summer Olympic Games, why not put on this traditional garment (known for being worn by festivalgoers and street vendors in Japan) and spread the very "happi" (as in, "TOKYO 2020 HAPPY & PEACE") message.
5. Japanese Olympic Committee Anime Superstars Team T-shirt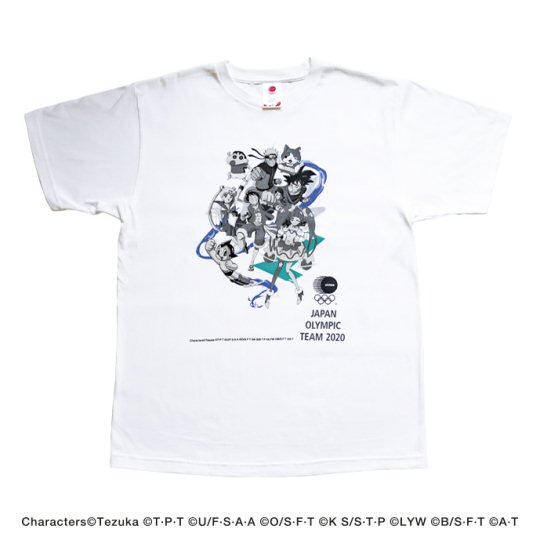 For all those anime fans out there, it's as though this t-shirt was made just for you! The design includes some of the most popular and famous characters from your favorite Japanese anime such as Astro Boy, Sailor Moon, One Piece, and Naruto (to name a few!) Not just a super cool t-shirt, but it's also guaranteed to grab the attention of others, so you can really engage in some serious anime conversations whilst supporting the Olympics.
6. Tokyo 2020 Olympics Map Graphic Hoodie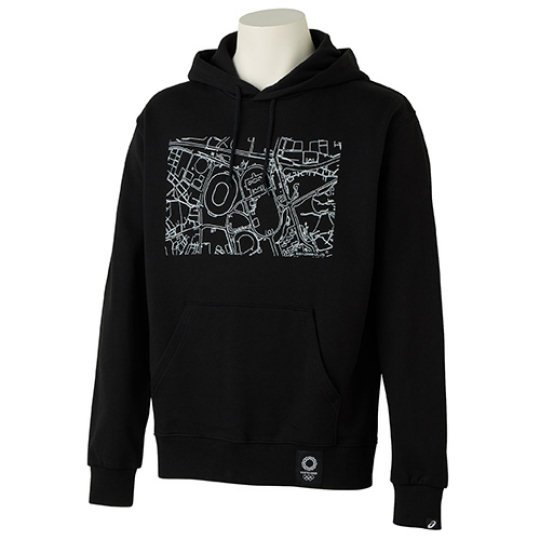 Everybody owns some form of black hoodie as it is a staple clothing item that can quickly be thrown on when it gets a little chilly outside. But why not up your game by swapping that same old black hoodie you bought at Gap for a Tokyo 2020 Olympics Map Graphic Hoodie! Teaming up with Japanese sports brand Asics, this hoodie is designed with the map of the area around the New National Stadium. It's simple design and the fact that the Tokyo 2020 Olympics logo is kept relatively small means that it is easy to coordinate with and will go with just about anything.
7. Tokyo 2020 Olympics and Paralympics Official Yukata (Shippo)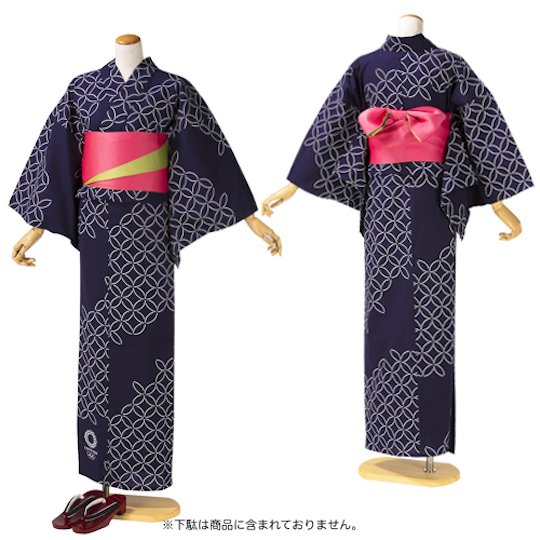 The yukata, which is considered a more casual form of the kimono, is a quintessentially Japanese garment worn typically during the summertime. Made of cotton, this Tokyo 2020 Olympics and Paralympics Official Yukata comes in navy blue for women and gray for men, which also makes this a great matching couple set while you both enjoy the summer Olympics game!
8. Tokyo 2020 Olympics Medaru Swatch Wristwatch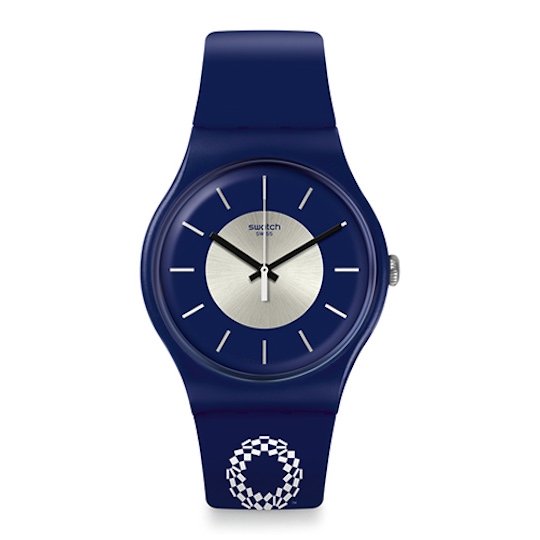 And finally, for those who prefer to accessorize, this one is for you. Collaborating with Swiss watchmaker Swatch, the Tokyo 2020 Olympics Medaru Swatch Wristwatch is emblemed with the Tokyo 2020 Games logo and is available in navy and burgundy. The minimal yet classic design makes this watch ideal for everyday wear and the fact that it's limited edition makes it that extra bit special.