There is at least one thing that the COVID-19 pandemic has made us look at in a different way and that is toilet paper. Even in usually cool-headed and not-prone-to-hysteria Japan, as soon as the first request for staying at home was heard from Tokyo's governor, there was an immediate rush to supermarkets and drugstores to stock up on toilet paper. Luckily this only lasted for a few days but there are still areas where supply chains are still a bit, ahem, irregular, so if you live in one such area, here's five themed toilet paper choices that could only have been made in Japan – and all available at Japan Trend Shop!
1. Rilakkuma Toilet Paper (6 Pack, 24 Rolls)
Japan means kawaii (cute) characters and there's few character universes cuter than those created by the stationery company San-X featuring the bear Rilakkuma and its friends Korilakkuma (a white bear — Rilakkuma is light brown), Kiiroitori (a yellow bird), and Chairoikoguma (a brown bear). The set, a six-pack of four rolls making for a whopping 24-roll monster, features the bears and the bird in various cute settings with hearts, fluffy clouds, and everything. Even if you don't use it as toilet paper, it'll sure make some great children party decoration!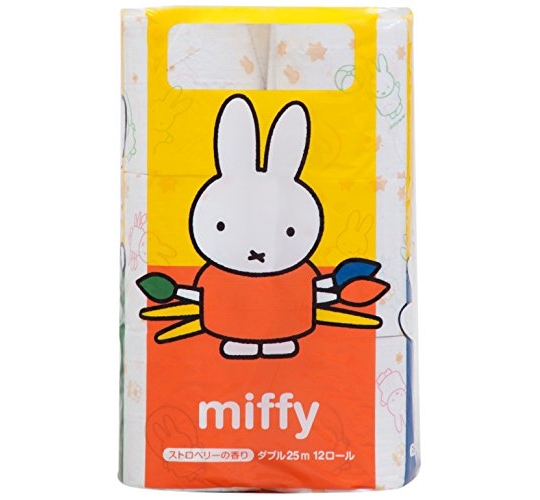 2. Miffy Toilet Paper (6 Pack)
Kawaii isn't always made in Japan but Japan will gladly import it — as long as it passes its strict cuteness tests! Take, for example, Dutch-born Miffy, already 65 years young and cute as an anthropomorphic rabbit — which she is. This pack, even bigger than the previous (again a six-pack but of 12 rolls — i.e., 72 rolls — of double-sheet, strawberry scented paper) features Miffy in all her kawaii glory and it's hard to think of better ways to potty-train your young ones!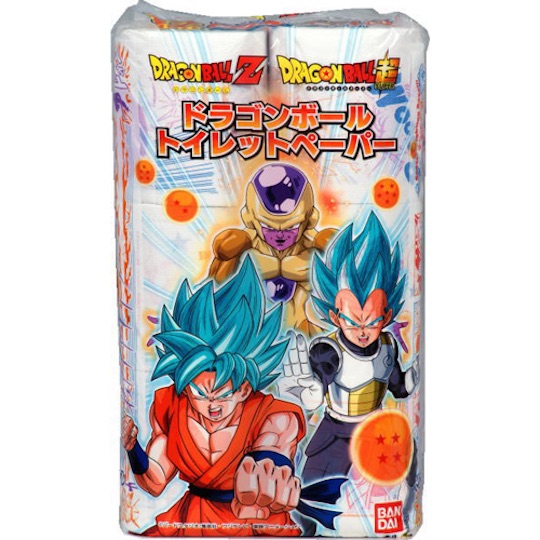 3. Dragonball Toilet Paper (6 Pack)
Japan also means manga and anime, and if we're talking classic adventure manga and anime, Akira Toriyama's Dragon Ball will definitely make it into the top ten! Combining supernatural fantasy, martial arts, and mystic quests — not to mention Goku, one of the most recognizable characters of mangadom — Dragon Ball is a Japanese classic and certainly worth its place in every Japanophile's home — even in the toilet. So get your six-pack (each containing 12 rolls, flower scented and double-sheet'd) and have something to read in the toilet. It contains six different prints in various colors, so you won't get bored!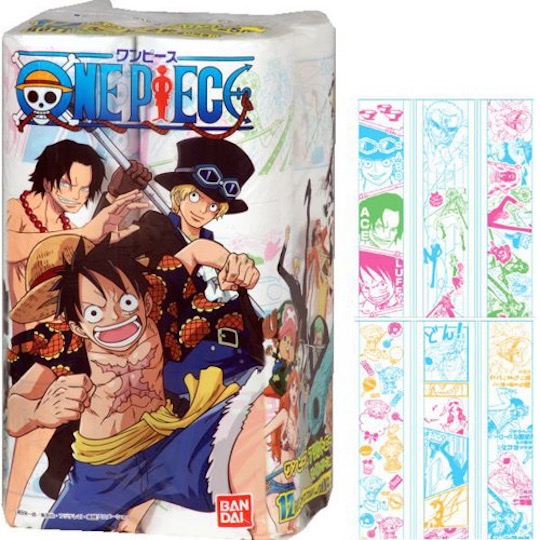 4. One Piece Toilet Paper (6 Pack, 72 Rolls)
If Dragonball is manga's past, One Piece is its present — and apparent future, since the 23 year-old manga and anime franchise with the adventures of Monkey D. Luffy and his Straw Hat Pirates doesn't seem to be going anywhere any time soon! If you are among the millions of fans who have read the millions of copies of the multiple record-breaking series, there's no way you won't get your set (six packs of 12 rolls — i.e., 72 rolls) of this toilet paper featuring Monkey D. Luffy, Sabo, and Ace in six prints in various colors!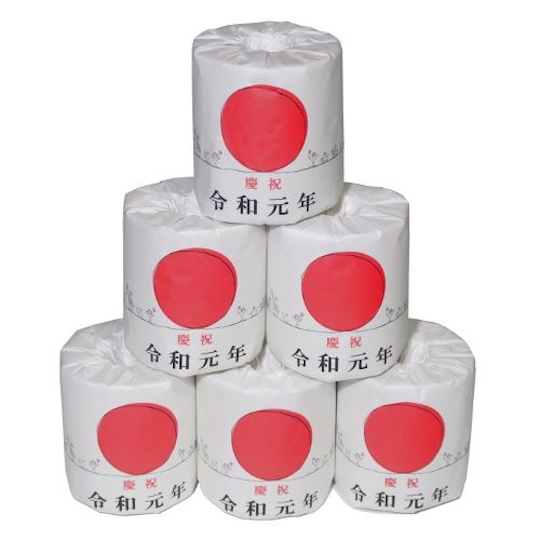 5. New Japanese Era Reiwa Toilet Paper (Pack of 50 Rolls)
But beyond kawaii and manga, Japan is also traditional and what is more traditional than the emperor? Last year, Japan got itself a new one and with him a new nengo (era/year name). The previous was Heisei and the new one is Reiwa, so 2020 is Reiwa 2, 2021 will be Reiwa 3, and so on. If you want to have the ultimate household item for celebrating the new era, here's a mega-pack of 50 white, double-sheet rolls of toilet paper wrapped in a white paper with Japan's red sun motif in the middle and the characters for "Reiwa Gannen" (First Year of Reiwa).
So here you are: five unique, themed toilet paper products, great for personal use or as (very valuable these days) gifts. Use them with wise frugality. You never know when there will be another toilet paper rush!