Mother's Day. If you say you've never felt the pressure to find the perfect gift that will make your mother feel special, loved, and appreciated by us, you'd be lying.
Of course, you could just go for the easy option and choose some flowers (how very basic), give her some chocolates (everybody loves chocolates, right?), show up with her favorite bottle of wine (so thoughtful..), or write a quick card and be done with it (are you feeling guilty yet?)

Now, while I'm trying my best not to be judgmental (okay, maybe a little judgmental), why not let this year be the year to really show that you put in the effort and spoil your mother with a unique, fabulous Japanese gift?

It goes without saying that every mother is different, so listed below are six Japanese gift options to suit different tastes. Now you'll be able to celebrate her day guilt-free and confident that you could make her feel that extra bit special!

1. Sporty/Workout Mom: Shape-Up Ribbon Charge Muscle Trainer
She's that mom who likes to squeeze in a quick workout before the kids are up. That mom who enrolls herself in every trendy workout class out there (she swears by "dog yoga"). Or perhaps she's that mom who vows every year that her New Year's resolution is to exercise more (it's now May and you still haven't seen her use that gym membership card once).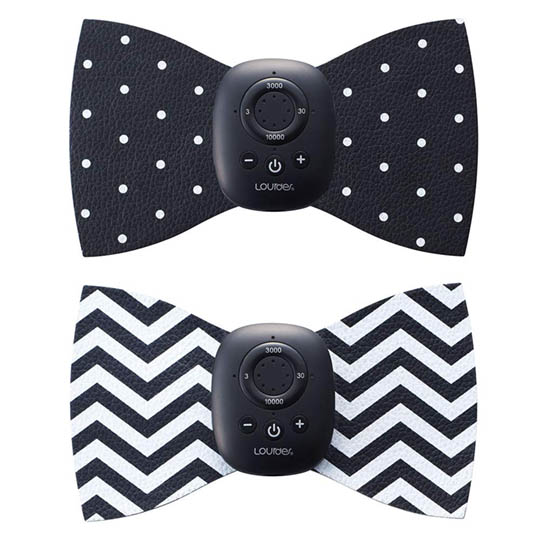 Well, whatever type of sporty/wannabe workout mom she is, why not motivate her and give her a little extra push with the Shape-Up Ribbon Charge Muscle Trainer? This electrical muscle stimulation (EMS) machine, designed in the shape of a cute ribbon, will help tone up and slim down trouble areas such as the thighs, stomach, and arms. Coming in a set of two, the muscle trainer offers eight intensity levels meaning she can adjust it to suit herself and her type of workout!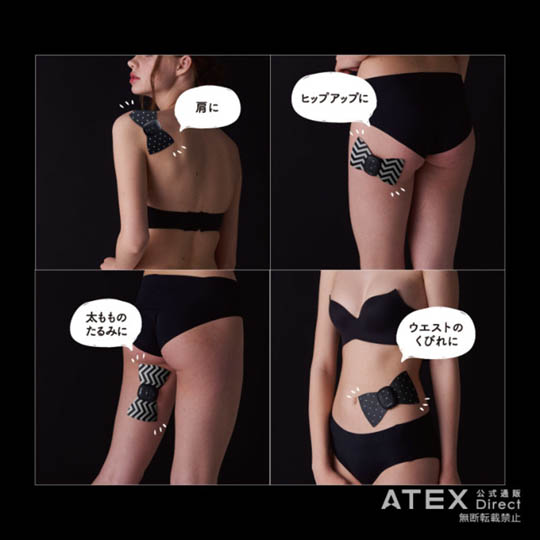 2. Busy/Multitasking Mom: Iris Ohyama Hands-free Dryer
The busy mom never has time to stop and is constantly multitasking. "Kids, make sure to take your lunch with you, it's on the kitchen counter!" shouts mom while she feeds the pet dog and passes her husband his briefcase, before waving them all off at the door. Just when you thought she was done, it's now her turn to get ready for work. But she's yet to wash her hair, put on make-up, and change her clothes!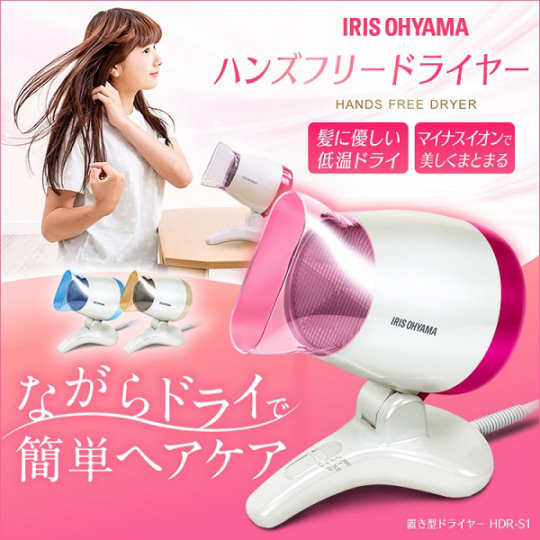 A gift this mother may appreciate receiving (apart from having more time in the morning), is the Iris Ohyama Hands-free Dryer. This hands-free blow-dryer that has four operating angles and three modes (turbo, set, cold) will dry her hair while allowing her to simultaneously get on with something else such as putting on her makeup or checking her emails. Available in pearl pink, pearl blue, and champagne gold, she can also use the hands-free device to dry her nails or even to dry her pet after a wash! She'll love this product for making her life just that little bit easier!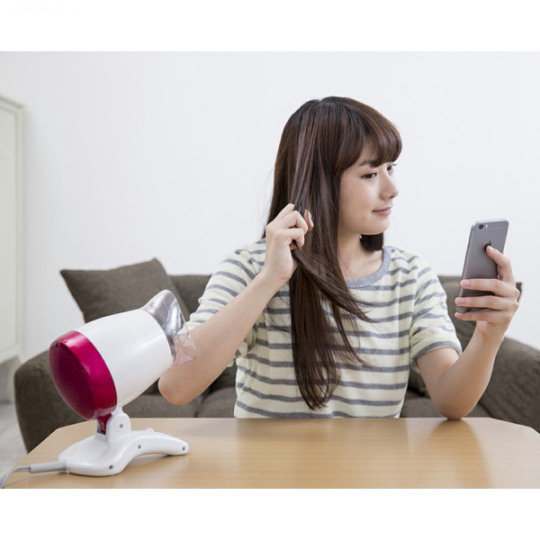 3. The Outdoorsy/Gardening Mom: Obachan Mosquito Net Gardening Hat
We all know what a fantastic hobby gardening is. It allows you to enjoy and appreciate nature, watch the flowers you took time to water every day beautifully bloom, and cook delicious dishes with your homegrown vegetables. I'm sure this type of mom already owns a watering can, a huge collection of seeds, and every imaginable gardening tool, which can make it extremely hard for you to get her something she might be missing.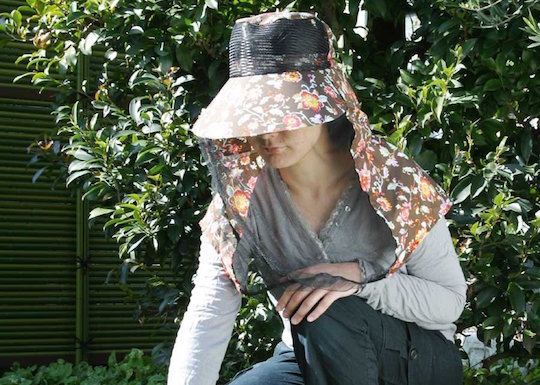 Well, does she have the Obachan Mosquito Net Gardening Hat? Although summertime is the perfect season for being outdoors and gardening under the sun, there's no escaping those annoying mosquitos and insects. The floral print Obachan ("older aunt") Mosquito Net Gardening Hat that comes in two colors (pink or brown), is made generous in size for a comfortable fit and will provide her the protection from pesky bugs and the sun's rays. She'll surely be the new "gardening queen" of the neighborhood!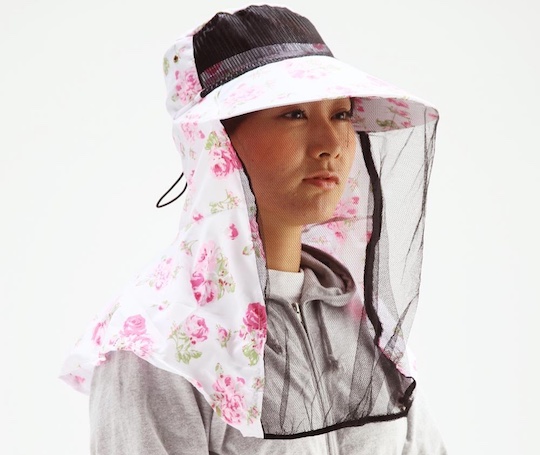 4. The Let's Make Memories/Take a Picture of Everything Mom: The Instax Mini 8 Cheki Camera
There's always that one mother who feels the need to take a photo of absolutely everything. Whenever she has the whole family around, she'll state that it's the perfect opportunity for a photo and will remind us that we'll be thanking her later.

As it will be nearly impossible to put an end to the photoshoots (mom, I'm still in my pajamas, please put the camera down!), you might as well just treat your mom to an Instax Mini 8 Cheki Camera. This very retro Instax Cheki Camera is available in five fashionable colors (white, blue, pink, yellow, or black) and is designed to be portable, meaning she can slip it in her bag and take it with her wherever she goes. Dark and gloomy day? That won't stop her, as the Instax Mini 8 features a "Hi-key" dial which will allow her to adjust the camera to the weather. Guaranteed to bring joy to the family (that includes you), get ready to say "cheese!"
5. The Relaxing/Loves a Spa Day Mom: Ouchi de Relax Massage Pillow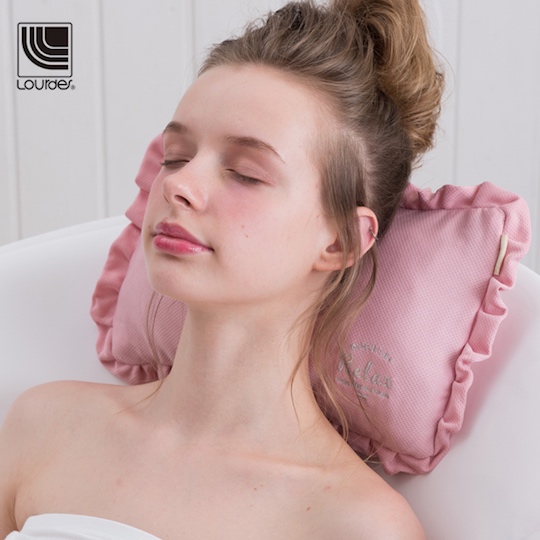 I believe most mothers out there love nothing more than a therapeutic spa retreat and a relaxing massage session to help them de-stress after a long day, week, month, or year. Of course, for many, this type of treat is normally kept as a "once in a while" treat, or if it is weekly, then it can certainly add up both in time and cost.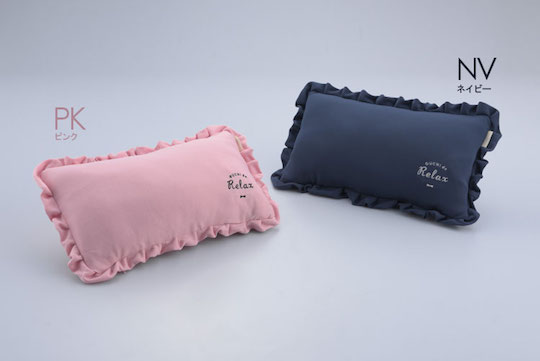 That's why she'll love the Ouchi de Relax Massage Pillow. The key feature that sets apart this massage pillow from the rest is the fact that it is completely waterproof and only requires household batteries to get it to perform its magic. It comes in two colors (pink or navy) and can be used to massage your head, neck, shoulders, or wherever else she has a muscle knot she wishes to untie. The massage pillow definitely does its job well, and she'll most likely have to hide this one from the rest of her family!
6. The Impossible to Buy for Mom: Koizumi Magnifying Glass Mirror with Bluetooth Speaker
Is she the "difficult-to-buy-for" kind of mother? The one who claims she already has everything. The mom who says, every year, that the best gift she's ever received was you (stop lying to us!) Or the mom who simply deserves an award for her acting skills when she pretends to like your gift. But a week later, she'll innocently ask whether you had kept the receipt.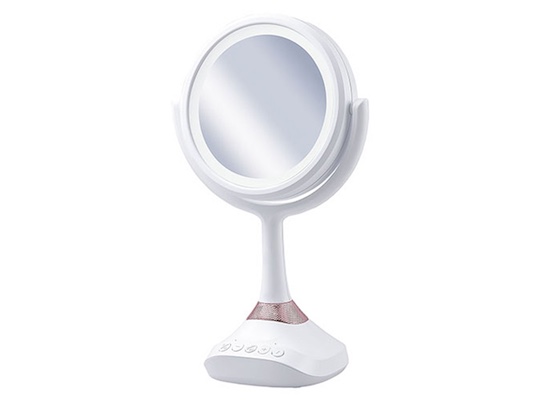 These mothers can be tough but I believe you should give it a go and gift her with the Koizumi Magnifying Glass Mirror with Bluetooth Speaker. Here's why. This stylish mirror is very practical as it will allow her to use the mirror whilst also listening to music or talking on the phone. The LED light around the rim of the mirror plus the x5 magnification, means the mirror gives a clearer, more defined image, making it perfect for applying makeup, putting in contact lenses, and so on. But most importantly: if she doesn't like it, you can always just keep it for yourself! At least you tried!