Raise your (thoroughly washed) hand if you have recently been chasing your kids around and screaming the words, "Wash your hands!" on a daily basis.
You've probably heard it said countless times that one precautionary measure we should be taking right now to protect ourselves from the COVID-19 is to, you guessed it, wash our hands! By doing this, we are able to remove germs and prevent the spread of bacteria, all to stay in good health.
As adults, we tend to listen and follow the guidelines (especially as it is recommended by all the top doctors, medics, and infection specialists) but when it comes to the younger ones, that's another story. They will tell you that they've washed their hands, but how sure can we be that they have done so thoroughly? It's understandable that washing hands is not particularly a fun task for kids and they would much rather race through it so they can get back to watching TV, eating their snack, or whatever else they'd much prefer to be doing.
However, thanks to the Otetepon Push Stamp for Washing Hands (created by the Japanese company, Shachihata), you'll now be able to focus on the real battle- that is, protecting your family's health rather than fighting and forcing your kids to wash their hands! The idea behind this clever product is to teach kids how to wash their hands properly, whilst at the same time making it seem like a fun game!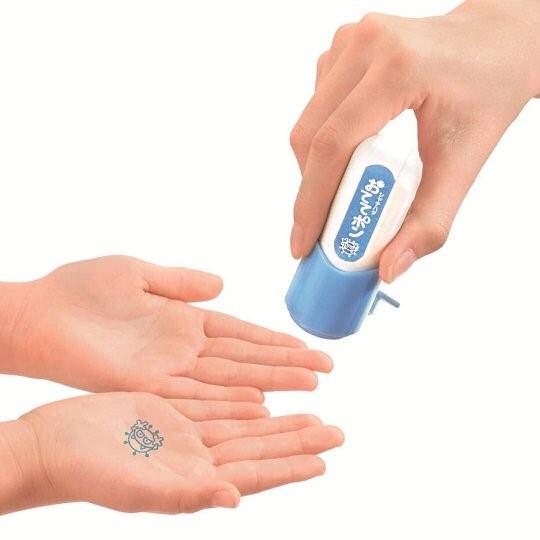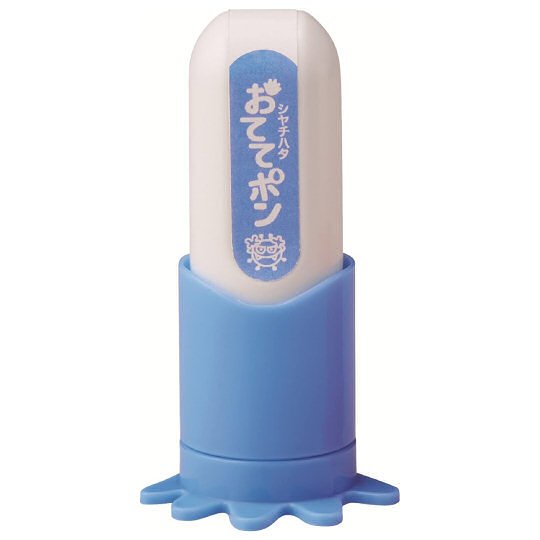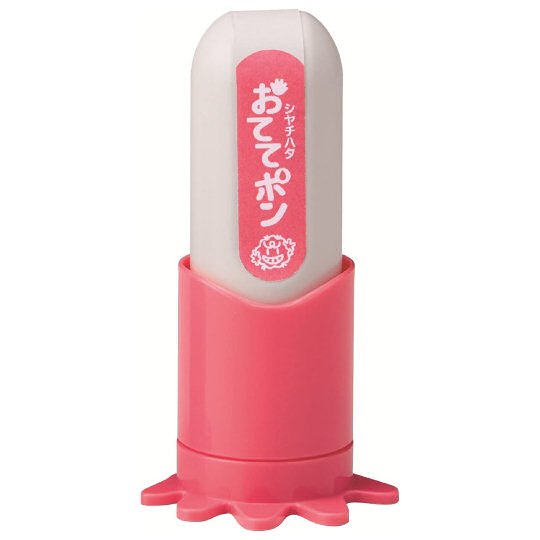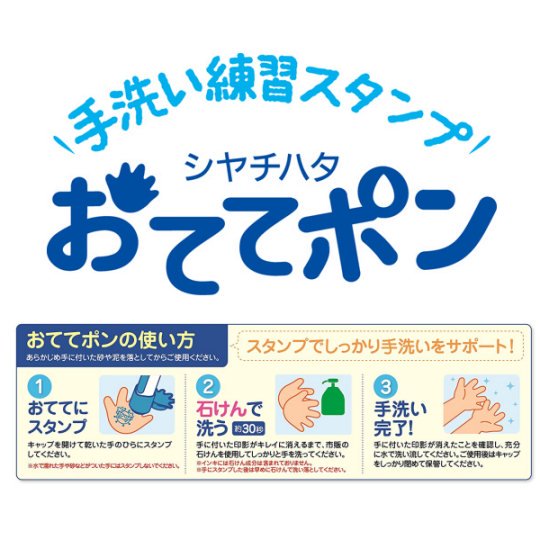 It's very simple. Stamp your child's hand with the push stamp, and a picture of a little germ monster will appear (a very fitting visual). Then get them to wash their hands with soap and water until the stamp is completely removed. This should take the recommended 30 seconds.
The Otetepon Push Stamp for Washing Hands is available in two colors, blue and pink. It's completely safe to use as it is made with harmless food color ink and there is enough use for up to 1,000 stamps. This product is not only suitable for kids but may also help ease the anxiety of those adults who wonder whether they have washed their own hands properly- even after singing that "Happy Birthday" song twice.
Who knew that hand washing could be turned into something fun and something we can now all look forward to?
The Otetepon Push Stamp for Washing Hands is available now from Japan Trend Shop.