Every year in Japan there are illumination and light displays at malls and other venues around the country. Many are elaborate. Most are expensive. But some are just out of this world.
The Abeno Tennoji Illuminage in Tennoji Park in Osaka promises to be a popular attraction for the boys — illuminations are stereotypically spots for young couples on dates — because it promises to take you back in time to the Warring States Period, when Osaka was at the fulcrum of Japanese history.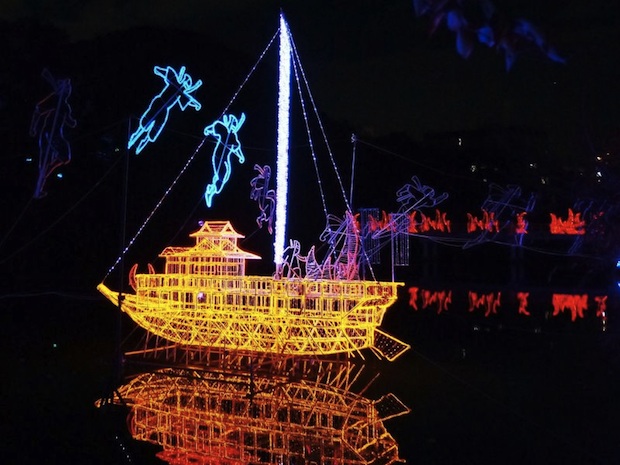 You can see Japanese warrior hero Yukimura Sanada in light, as well as a breathtaking castle entrance and blazing arch of flames. There is even a depiction of a Atakebune warship, ninjas, and a battle scene all rendered in lights. For less martial tastes, there are white cranes too.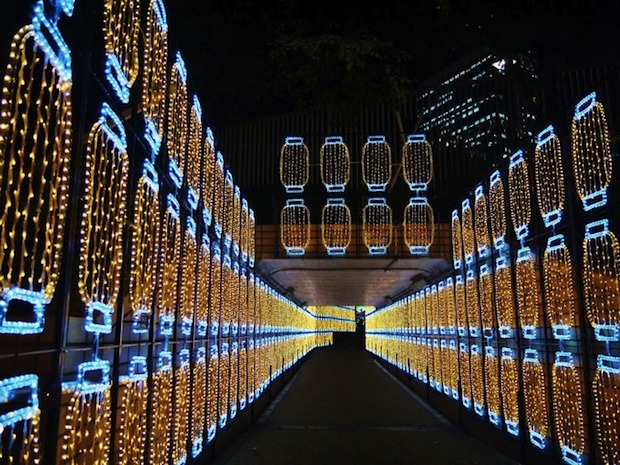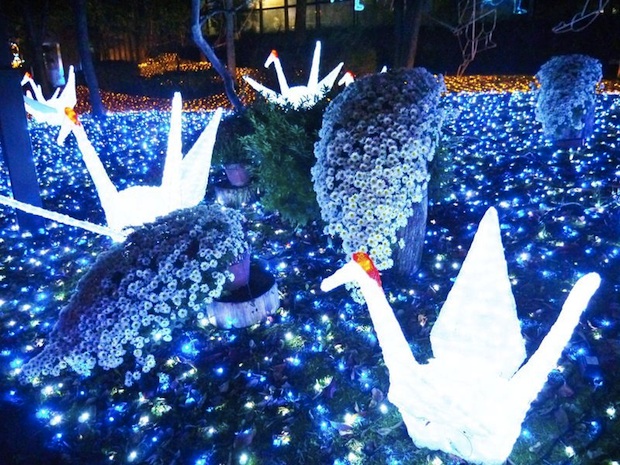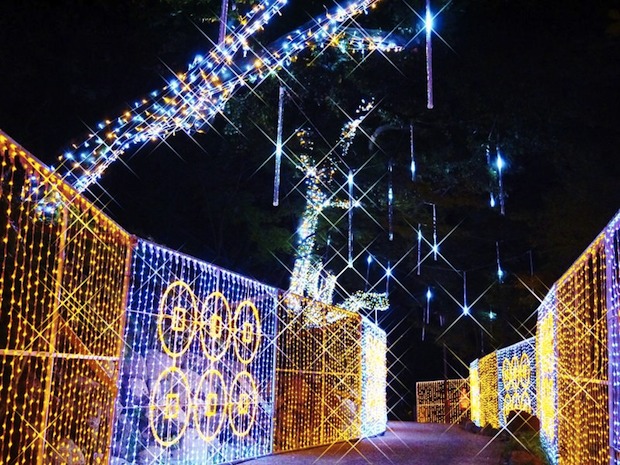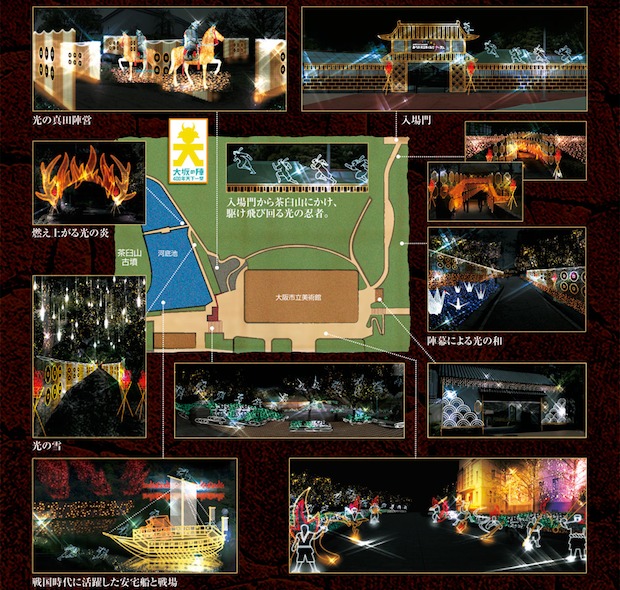 Now running until February 1st next year, tickets cost ¥1,000.
Tennoji Park has previously hosted light spectacles but not one themed around history like this. Last year the show featured a rainbow promenade and other seasonal light attractions. Osaka Castle, the actual site of so much important stuff during the Warring States Period, itself has hosted illuminations in the past from the same organizers.
Images: Guide Travel