UNIQLO spin-off GU recently held a kabe-don event at its Ginza branch as a promo for a holiday season sale.
Does the idea of having a hot guy leaning up against you inside a clothes store, slapping his hand against the wall to trap you in his intimate embrace, inspire you to purchase some fast fashion?
Well, on December 5th GU had a pair of attractive Japanese guys offering just this "service" at its Ginza store.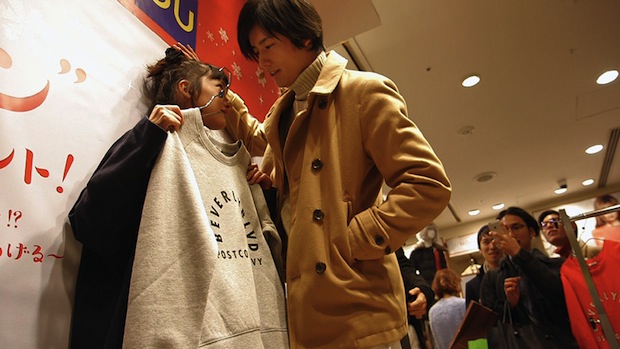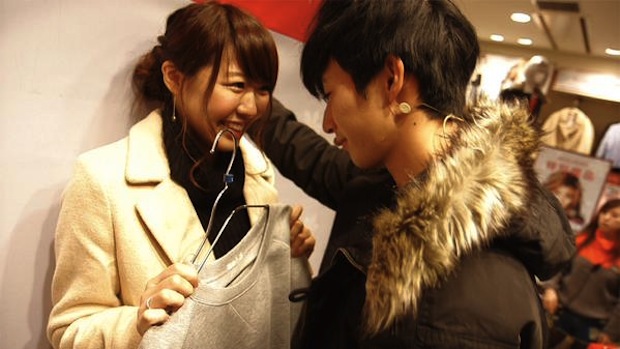 All you had to do was head to the GU outlet in Ginza, pick one of the special holiday season items in the promo, and then ask the men if the clothes suited you. One of the hotties would then tell you how good you looked while doing a kabe-don on you.
Judging by the pictures and official video, the women were apparently pleased to have guys leaning in on them, perhaps because ordinarily they would have to drag their unenthused partners around on a clothes shopping spree. The idea of a guy taking the time to go around with them in a store — and even compliment and try to get romantic between the aisles — is seemingly a fantasy for some female consumers.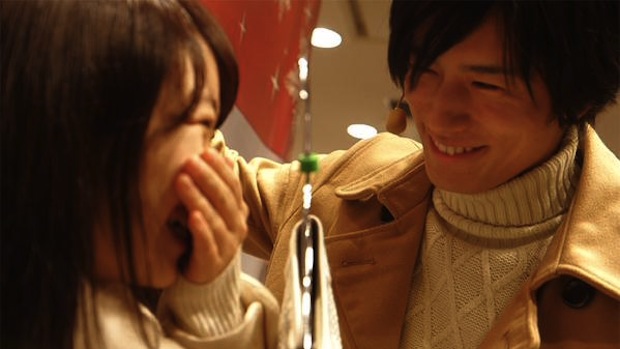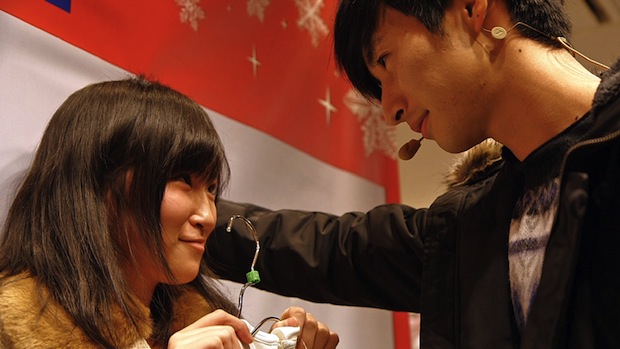 Kabe-don has been one of the trends of the year, with the Morinaga "Kabe-don" Cafe in Harajuku creating headlines for its sheer audacity (it used an artificial waiter), as well pictures of apparent kabe-don poses spreading on social media.
Kabe-don refers to a certain position where a man places his hand against a wall, keeping his female partner there so he can lean in for a smooch. The kabe part means "wall" while don is the sound of the hand hitting the surface.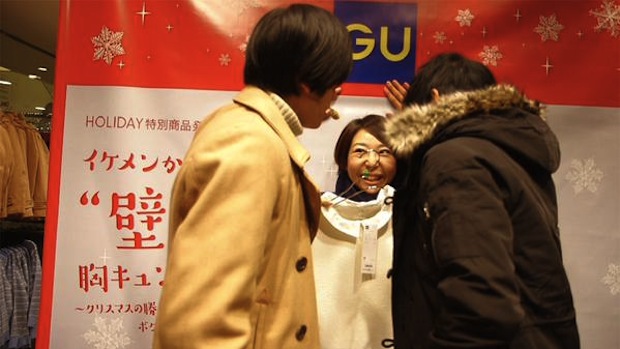 At the GU event some lucky girls got both guys doing a double kabe-don on them. And this wasn't a sexist event either, since male customers were also treated to the same experience.