Can't afford to go to those expensive Tokyo cafes where they serve up latte art? Haven't yet got your hands on the 3D Latte Art Maker Awa Taccino?
Then try the Deco Latte Coffee Art Sheets.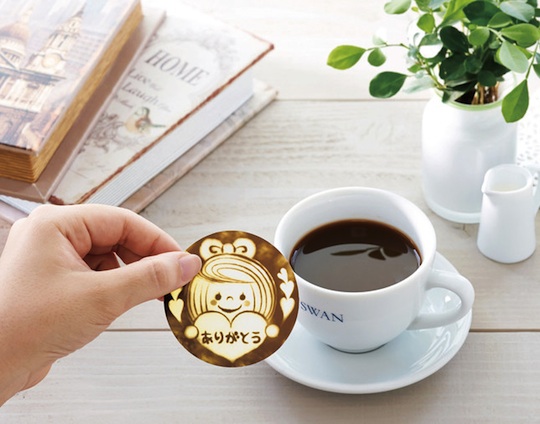 These are literally how they sound. You place the flavorless edible sheets on the top of your coffee drink. After two minutes they will sort of melt into the drink so the person being served won't know that you didn't create the image out of foam.
Ideal for giving a guest a special extra treat with their drink, there are three sets of 10 sheets in this all-in-one pack: the regular strips with a variety of images messages in Japanese and English, plus Snoopy and Rilakkuma versions.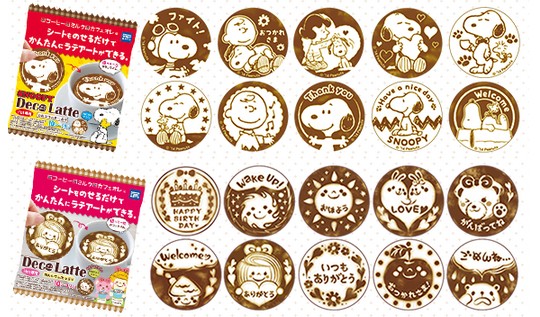 As always, there is the prerequisite slightly wacky TV commercial.
This is how it works.
And when all else fails, you can also make your own 3D latte art with the Awa Taccino.