Can't get enough of your favorite (ex-)AKB48 starlet? Now you can a take a flight "inside" her vessel.
Okay, enough with the puerile references, though AKB48 is hardly a stranger to dubious not-so-subtle sexual overtones.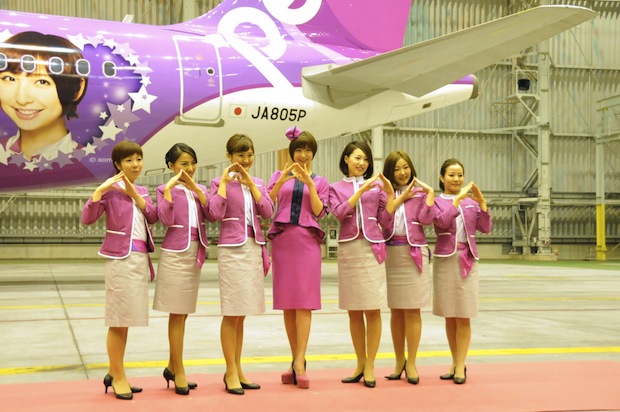 Local LCC Peach Aviation launched its first Narita route yesterday with flights now taking passengers from Osaka to Tokyo for less than ¥4,000 one-way. To celebrate, they got former AKB princess Mariko Shinoda to help them promote the service and even specially decorated a whole aircraft in her likeness!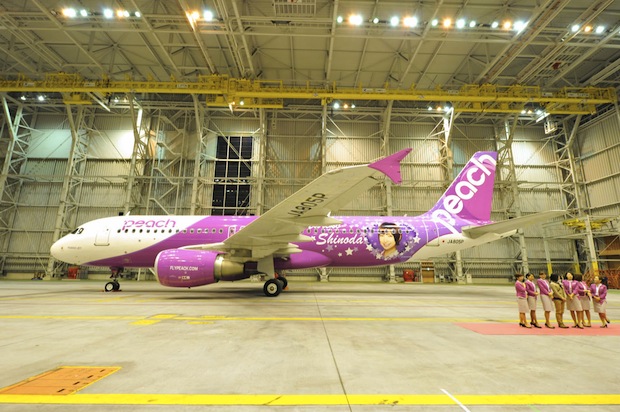 The Airbus A320-200 — aka the "Mariko jet" — looked about as glitzy and cutesy as you can get, while Mariko no doubt made a lot of fantasies come true by dressing up as a cabin attendant for the occasion.
According to the official press release, for what it's worth, Mariko apparently designed the uniform and plane herself!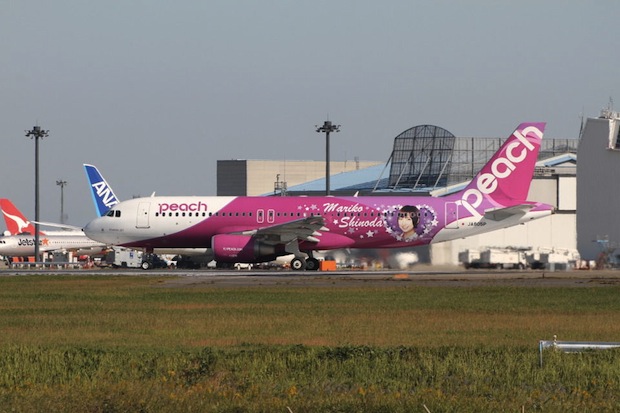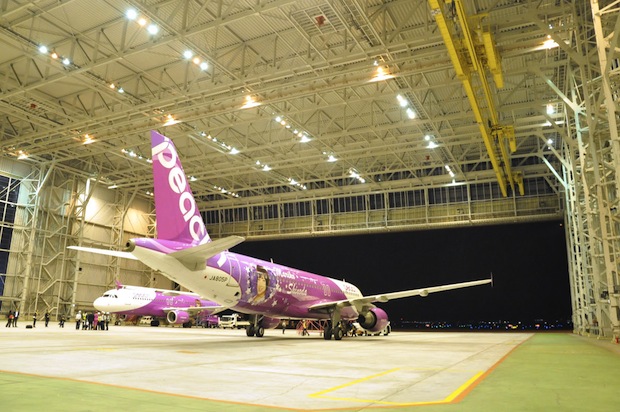 She then saw off the first passengers from the terminal gate with a radiant smile and a high-five for everyone, before boarding and flying on the plane (her plane?) herself.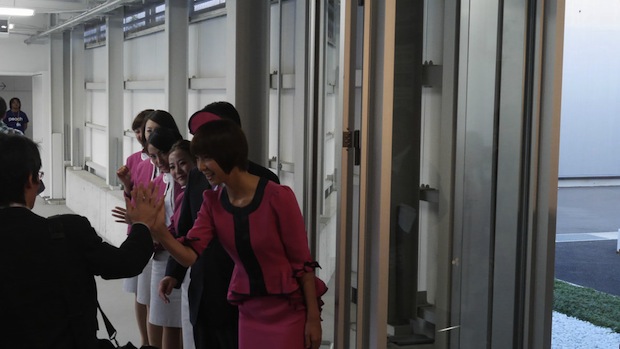 We can only imagine what it must feel like to have an entire airplane painted in your own Big-Brother-Is-Watching-You-like size portrait.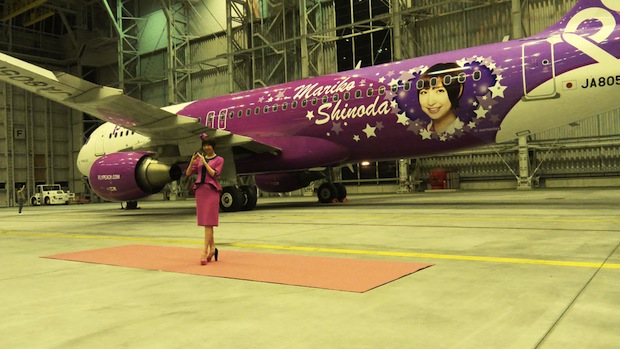 Now a whopping 27 years old — positively ancient by idol standards — Shinoda's popularity amongst AKB48 fans appears to show no signs of flagging, despite her age forcing her to make that venture out into the post-AKB desert. Apparently the sky's the limit! Or is it rather that her career is up in the air? After, Peach is no ANA or JAL.