A recently announced index of television celebrity popularity analyzing data up to August by Video Research Ltd. showed some interesting trends as well as one more baffling development.
The top three female "talents" for the previous half-year are much the same as the analysis a year ago, with the number one spot taken by Haruka Ayase, currently enjoying a career high in the lead role of the year-long NHK Taiga drama as well as a host of TV advertising campaigns. Number 2 is figure skater Mao Asada and number 3 is Yuki Amami, an actress in her forties and much loved by Office Ladies and housewives.
The rest of the top ten was made up of much the same cast of female models, actresses or pop stars as in the previous results, though a new entry is Rola, who jumped up from 23 to 6. She literally came from nowhere in the rankings 1.5 years ago to now be one of the most popular faces on Japanese TV, and even survived a scandal in the summer where her (foreign) father was placed on an international wanted list for fraud. Rola is popular essentially for being stupid and having big eyes.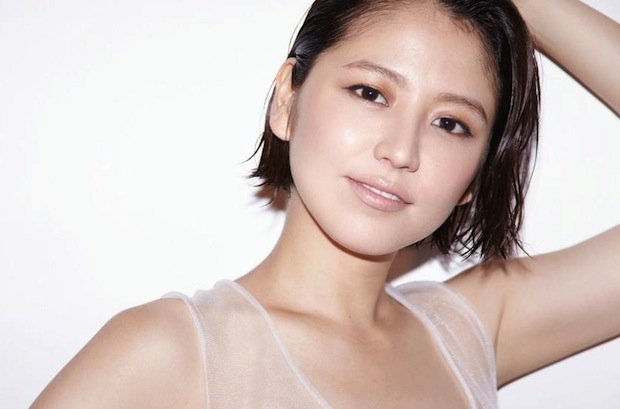 And that brings us to the enigma in the analysis. Masami Nagasawa. The pretty actress with the famous legs become a star when she was still a teenager and seems to have been around for years — even though she is still just 26.
But Video Research's analysis has seen her shuttle around the rankings over the past two years from 46 up to 32 and then 24, before a massive drop again to 49. Her agency has apparently allowed her to appear in raunchier scenes in films and photo shoots in an effort to boost her flagging popularity. Most significantly she was one of the leads in the massive hit movie Moteki and which featured a notoriously risque breast fondling scene (though it hardly compares with reveal-all debut of an actress like Yuriko Yoshitaka). The child star had seemingly become an adult with sex appeal and yet the temporary jump in her popularity has already been lost. What happened?
Rumors have persisted about her love life in the fiercely secretive Japanese entertainment world, not least a five-year-long romance with Arashi's Kazunari Ninomiya. Now she is apparently practically living with actor Yusuke Iseya, who is 11 years her senior. However, the association is hardly doing her favors, since Iseya is known for being a bit of a bad boy (he has a lip piercing!) and quasi-intellectual (he appears in ads for an English school where he shows off his proficiency in the language). Nagasawa, on the other hand, earned her fame as an innocent girl-next-door-type, supposedly all cute without brains — making her a hit with both guys and girls. But gossip about Iseya and domestic violence with his previous celebrity girlfriends also likely do neither of them much good.
Can Masami Nagasawa recover from her slump?