A colleague recently brought back the customary omiyage souvenir from their Obon summer vacation to Miyagi prefecture and I was pleasantly surprised to see that the traditional mochi sweets packaging had been rebranded with Amachan.
Amachan is the "morning TV novel" drama currently being broadcast on NHK, written by Kankuro Kudo and starring Rena Nounen in the title role of a Tokyo schoolgirl prone to making surprised faces, the more so after she moves to Sanriku in Tohoku to become a sea urchin diver (known as ama).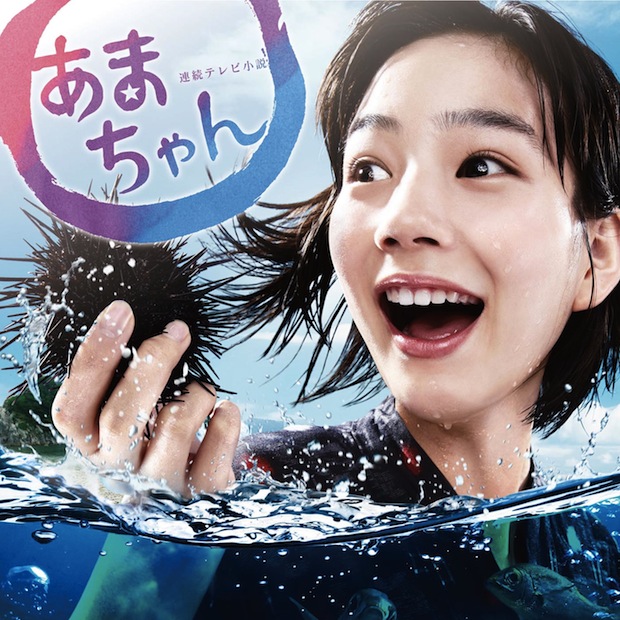 Other than getting everyone repeating its jejeje catch phrase, the estimates are that the series will double tourists to the northern Honshu region — especially hard-hit after the Tohoku disaster in 2011 — and have an economic impact of around 3.3 billion yen (over $30 million) for this year alone! Visitors numbers are right up, as is consumption and manufacturing for Iwate prefecture tourist gifts. The boost expects to create new jobs for almost 500 locals.
It is a little surprising that Amachan has been such a hit, as NHK usually has more success with its evening period dramas. The ultimate example was Ryomaden, which was about Ryoma Sakamoto, the Bakumatsu hero. The immensely popular drama spawned a pantheon of spin-off goods and a major tourism boom to Sakamoto's home province in Kochi prefecture in Shikoku. Estimates of the financial benefits of "Ryoma Fever" for Kochi go as high as 50 billion yen!
Amachan still has some way to go. Other morning dramas, such as Teppan, generated a knock-on effect for Hiroshima to the tune of 10 billion yen during and after it was broadcast in 2010.