Fans of the anime Cowboy Bebop will jump at the chance to enter the world of their favorite 1990s anime TV series at two real-world locations in Japan.
Making us feel somewhat old, Sunrise's Cowboy Bebop is now 20 years old. To celebrate the anniversary, a pop-up cafe is opening at branches of Animate Cafe in Tokyo and Osaka from May 15th to June 10th. Not surprisingly, the cafes will appear in the districts of Akihabara and Nipponbashi, which are famous for catering to anime enthusiasts and subcultures.
Directed by Shinichiro Watanabe and with a popular score by Yoko Kanno, Cowboy Bebop follows the adventures of a crew of bounty hunters. It was first broadcast in 1998 and spawned a manga, video game, and feature-length anime film.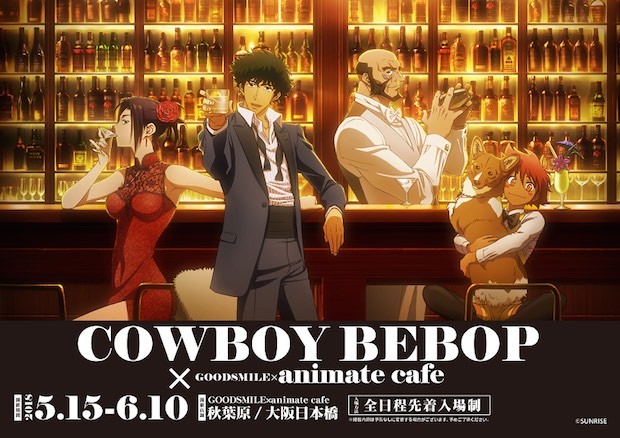 These kinds of pop-up promotional cafes have become standard practice in Japan for some time now. Customers can expect a special menu of food and drink inspired by their favorite characters and episodes as well as interior decoration themed around the series. There will also be limited-edition merchandise items exclusively available for customers.
Animate Cafe has not released details or photos yet, however, so eager fans should keep an eye on the official website.
Reservations are not accepted, meaning dedicated fans will have to arrive early to ensure they get their place.