It's been a while since or anyone got really excited about Japanese tech. What with all the Apples and the Samsungs around, it seems the days when Panasonic, Sony, Toshiba and friends dominated the market and the tech blogs are gone. But this is an awesome development that restores some of our faith in Japanese gadgets.
Wacom has launched the Bamboo Spark at IFA in Berlin that allows you to digitalize your manual scribblings at the touch of a button, saving your notes to your tablet so they can be uploaded to your cloud service (Wacom has its own cloud as well).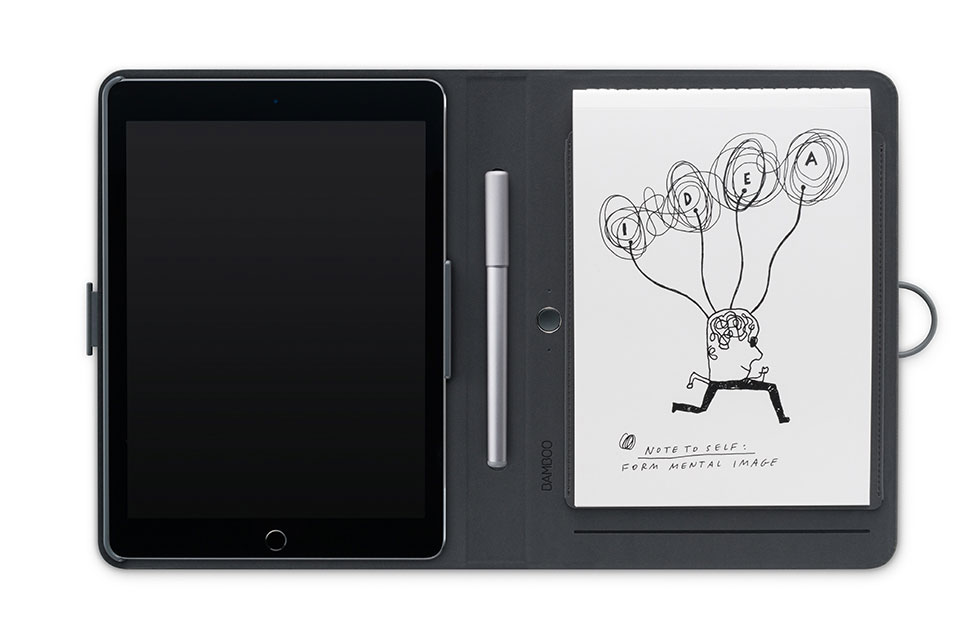 You use a smart ballpoint pen to write on the paper in the folio (there are up to 50 sheets) — each pen stroke is digitalized instantly, saving your work as a PDF or JPG into apps and programs like Evernote, Dropbox, Google Docs, and so on. There's a dedicated app too for further editing, coloring, sketching, and more.
This could become the tool of choice for designers, architects, students and analog writers. There are different versions for tablets and smartphones.
Here you can see it in action when making meeting notes.
The item isn't out yet but Wacom is taking orders for global delivery.