teamLab, Japan's most successful interactive media unit, have once again put their talents to good use with the Night Wonder Aquarium 2015.
Opening yesterday, the underwater experience transforms Enoshima Aquarium in the evenings, from 17:00 to 20:00.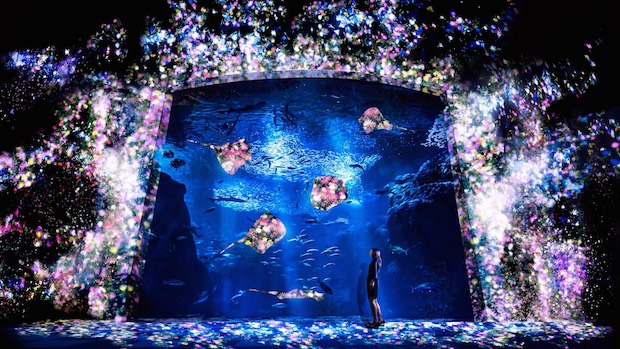 The main highlight is the "blooming flowers" projection directly on the tanks.
Projected flowers bloom as far as the eye can see on Enoshima Aquarium's Big Sagami Bay Tank, turning the entire space into an art installation. Softer than the tank's own lighting, the projected images provide their own soft light that illuminates the space in place of the usual lighting. When the fish in the tank cross the flowers, the flowers scatter into a burst of petals. The images in this installation are not recorded in advance and replayed; they respond to the movement of the fish, forever changing their appearance. The art that is created in one moment will disappear in the next, never to be seen again.
The aquarium also includes "light spheres" that you can touch. Tapping the balloons makes them react and change color.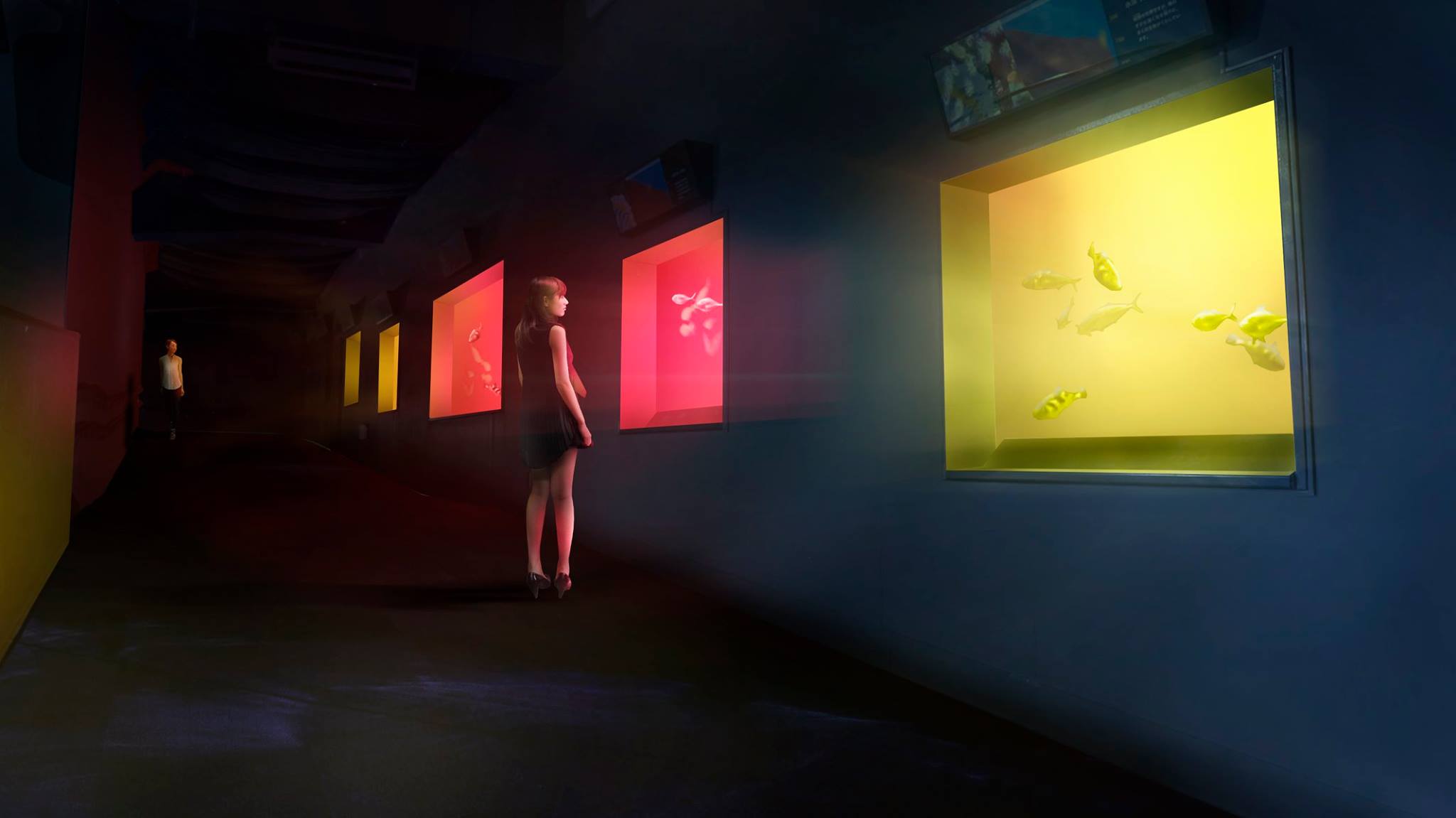 The night aquarium space is filled with spheres of light. When the spheres are touched by a visitor or when they bump into an object, the color of the light they emit changes, and they emit a musical tone unique to their new color. They can also resonate with the other spheres to emit the same colors and sounds, forming chain reactions with the spheres around them.
There is also a "sketch aquarium" space for coloring-in and drawing what you see in the tanks, as well as tanks that change color when you get closer. A "teamLabCamera" has also been installed so you can make playful digital images of yourself at the aquarium.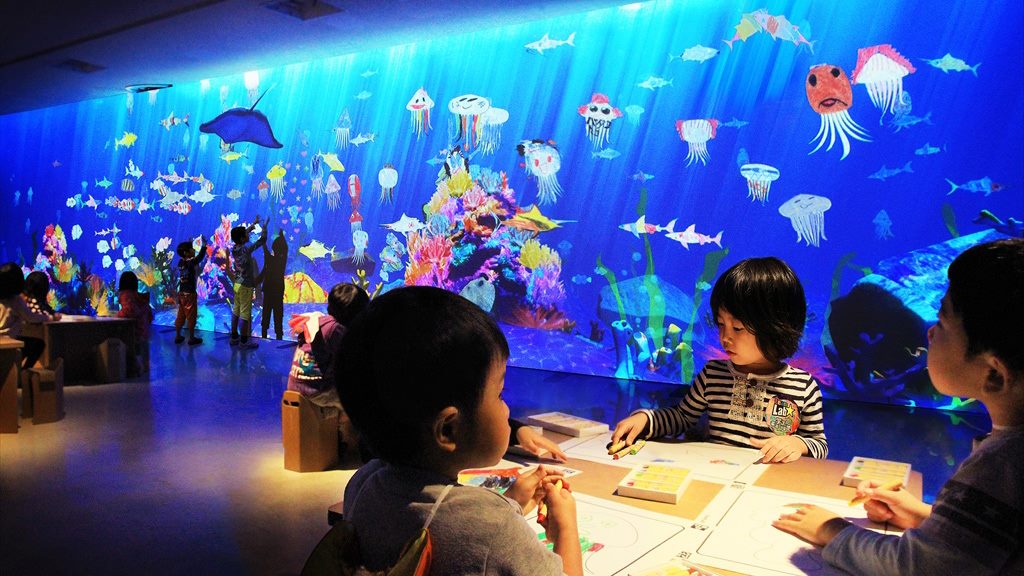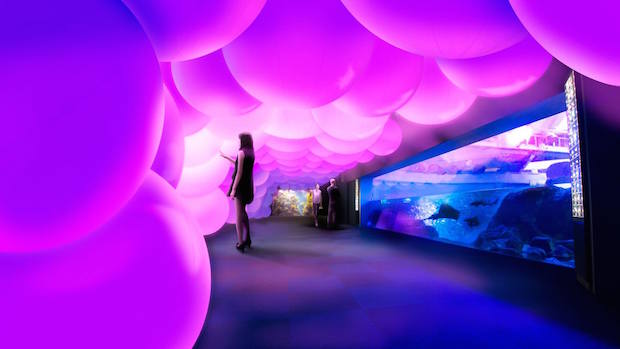 The exhibition runs at Enoshima Aquarium in Fujisawa City, Kanagawa Prefecture, until December 25th. Tickets cost ¥2,100 ($17).
teamLab are also behind a water surface "dance" installation of koi and a boat at Mifuneyama Rakuen Pond during July and August.
Since the immense success of the Edo Nihonbashi Art Aquarium series of events, aquaria are keen to harness technology and art to pull in more visitors.