Japan is famous for its toilets. Japan is also famous for its crafts. So why not combine the two? Well, someone did.
Japanese toilets are somewhat renowned for their technology ingenuity, from the heated seats to the multitude of buttons and panels that offer a host of functions to help you do your business. Toto even has talking toilets.
Japan's rich crafts culture, on the other hand, encompasses textiles and dyeing as well as ceramics, wood and bamboo, glass and paper, and lacquerware. Lacquerware (known as shiki in Japanese) is probably best known in places like Wajima on the Ishikawa peninsula, which once inspired its own lacquerware JR West train, though there are many regional varieties.
The Tochigi-based Sakamoto Co., Ltd. has decided to pioneer a whole new kind of modern crafts with the Bidocoro, a luxury toilet that is painted with lacquer. The name is a portmanteau of bidet and kokoro — meaning "spirit" or "mind" in Japanese.
The Bidocoro is expressly aimed at foreign tourists and the makers hope that hotels or other facilities that cater towards visitors will install the opulent john. Sakamoto has been conducting a test marketing project with the toilet in a shop in Nikko, a popular tourist destination. However, while we expect many people would be surprised by the look of the toilet and want to snap a photo for sharing on social media, when it comes to actually using the toilet for what it is intended, we wonder if people might be reluctant to plonk themselves down on such a decadently crafted toilet.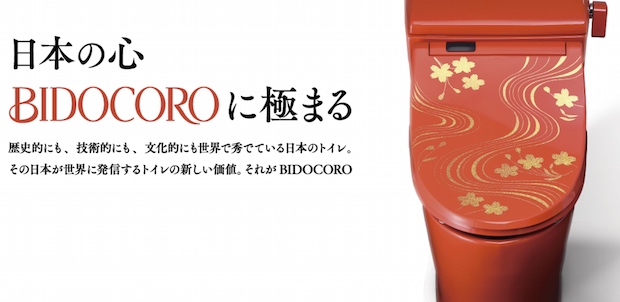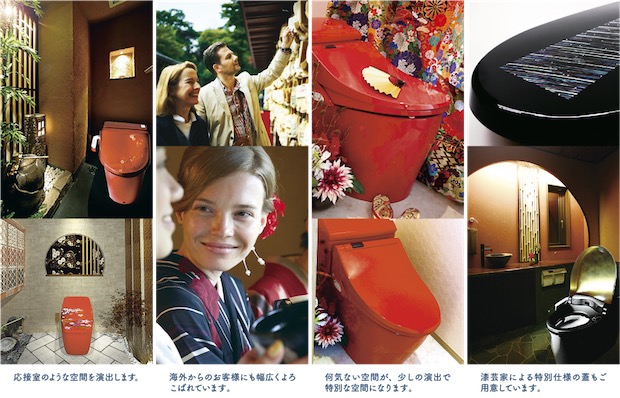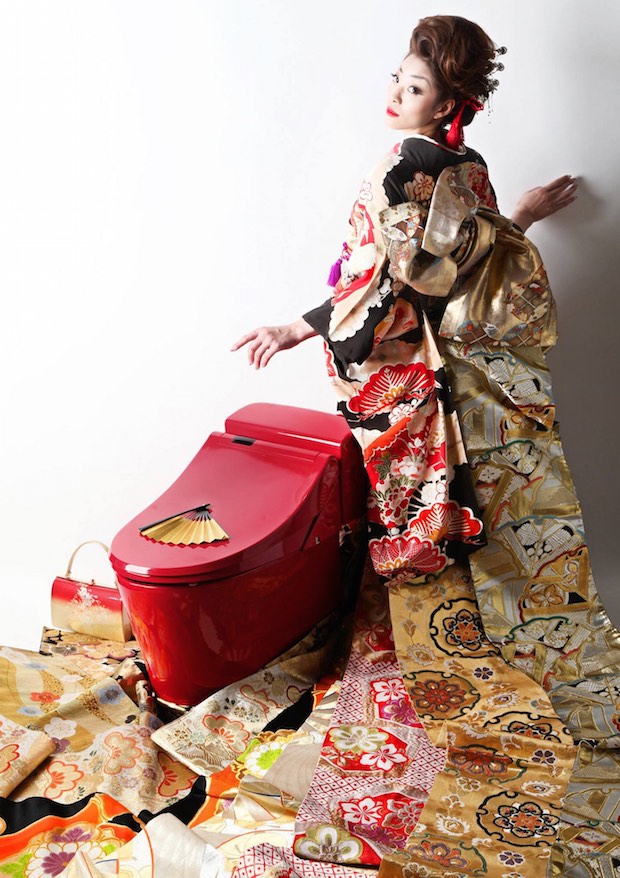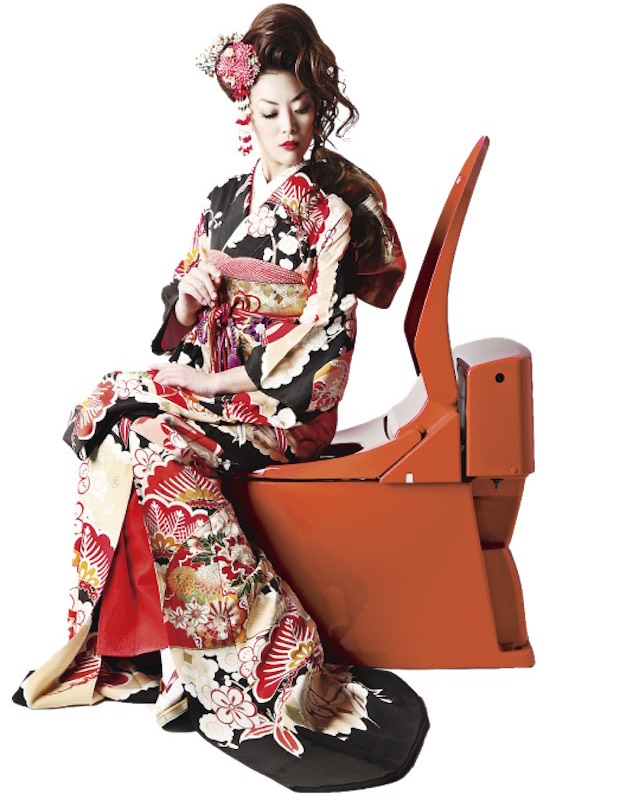 The toilet is tentatively retailing to businesses at prices between ¥330,000 and a ¥770,000, depending on the colors, patterns and type of lacquer.
At the annual Hotel and Restaurant Show in Tokyo last month, Sakamoto also unveiled an even more expensive version decorated with lacquerware art and gold dust as well as studded with diamonds and Swarovski crystals. That one will apparently sell for a whopping ¥10 million!
For more insights into the amazing world of toilets in Japan, watch John Daub and "toilet geek" Joseph Tame's visit to the Toto showroom in Tokyo.
Just don't forget that the notorious squat toilet is also still installed in many places in Japan, especially train station restrooms.