It's nearly summer. The rainy season will soon be upon us, along with cockroaches, humidity and the usual host of great summer matsuri festivals.
And loads of summer food. One of the best is kakigori, or shaved ice snow cones.
These are best enjoyed at a festival stall, though there are plenty of great kakigori machines for making shaved ice at home too. (There is even a Hello Kitty one!)
We also spotted these great artistic kakigori "ice sculptures" by Kome Hachi Soba in Okinawa City. Some are very creative and even political!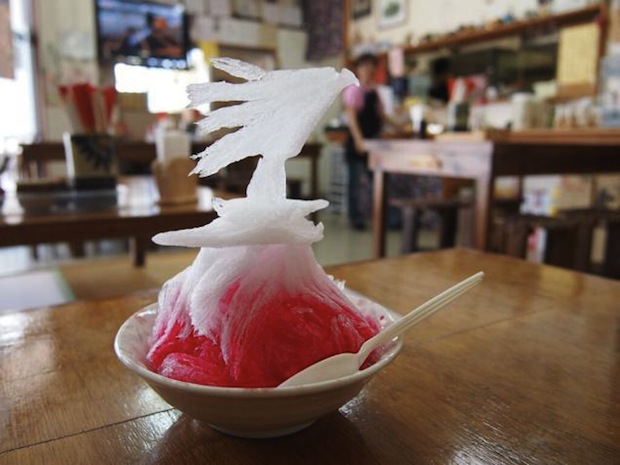 There has been a lot of hipster nonsense with "3D latte art" in Japan in recent times, fuelled by social media users fairly easily impressed and baristas with arguably too much time on their hands between serving overpriced cups of the black stuff.
However, these kakigori sculptures by Yoshirou Nagayama are pretty cool. Of course, they only last a few minutes so your time to appreciate them is limited.
See what you can spot here. Are these eagles?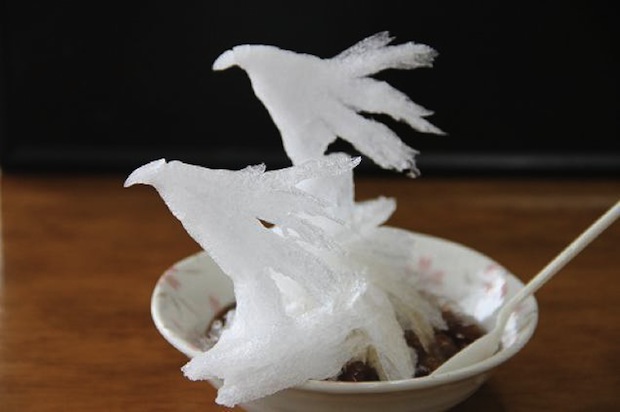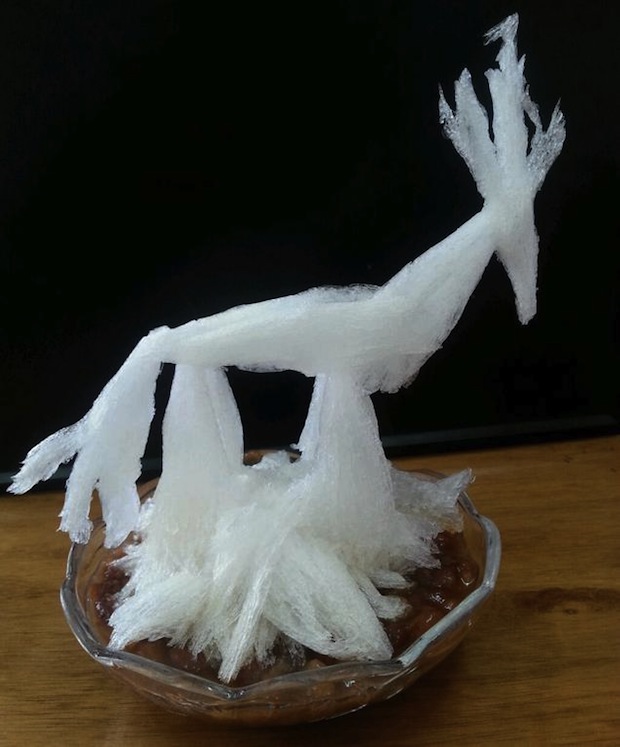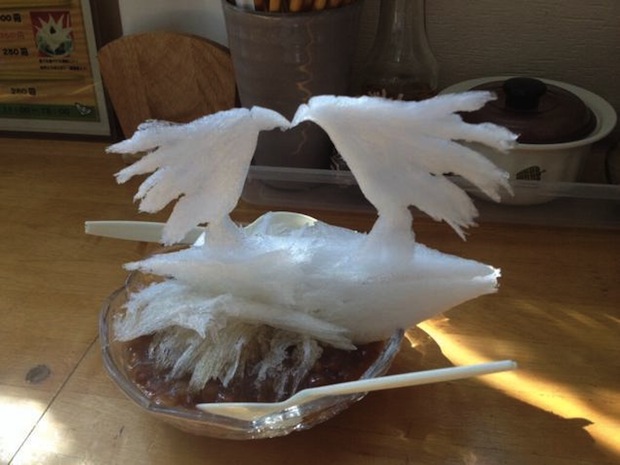 There are even Osprey aircraft versions, referencing the controversial accident-prone US V-22 Osprey military aircraft whose presence in Okinawa has been fiercely contested by locals.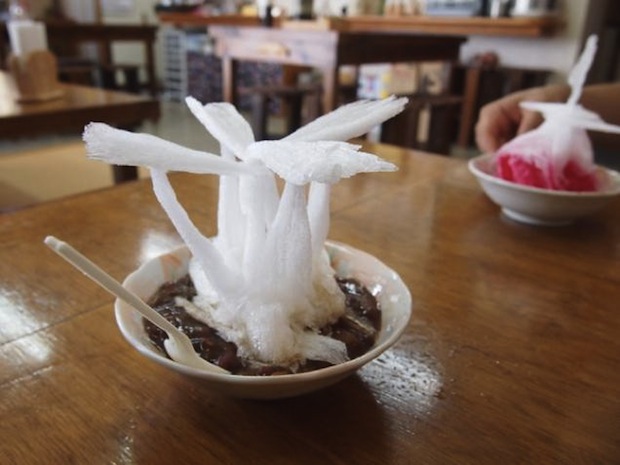 Hat tip to Kotaku and Another Tokyo for the pictures.