Who says Japanese politics is boring?
With the recent passing of the controversial security bills, there has plenty to get excited about.
Protesters have demonstrated in their tens of thousands nightly outside the Diet, the Japanese parliament, while the inside of the normally most austere of chambers played host to a variety of bizarre antics.
The opposition politicians tried filibustering and obstructionism to delay the bills, which takes the form in Japanese politics of the "cow walk" — walking very slowly to extend the session. Taro Yamamoto, the former actor turned politico, even started praying like he was at a funeral!
One image that has captured the public imagination has been the brawl that took place on September 17th when the politicians tried to prevent the vote being finalized. The melee descended into an actual fist fight, with one government politician, Masahisa Sato, landing a fist on the face of Hiroyuki Konishi, a Democratic Party of Japan parliamentarian.
Sato is a former member of the Self-Defense Forces and was animated as the "bearded captain" to front a propaganda video about the bills. Unfortunately, this merely inspired lots of parodies.
Now Sato's punch has become a mini meme in its own right.
The most impressive by far is this brilliant example of cappuccino latte art.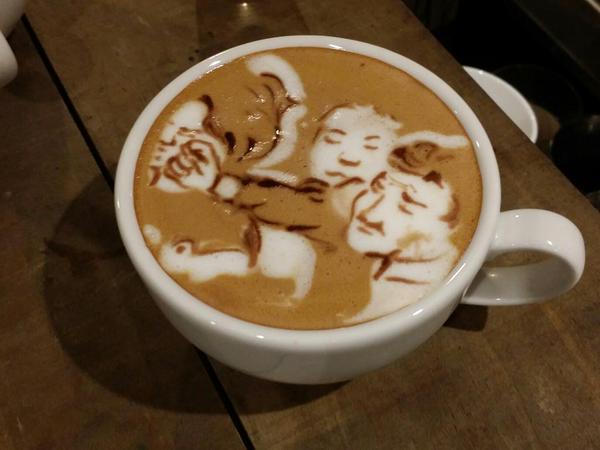 This is simple but fun: the brawl immortalized as a framed work of art.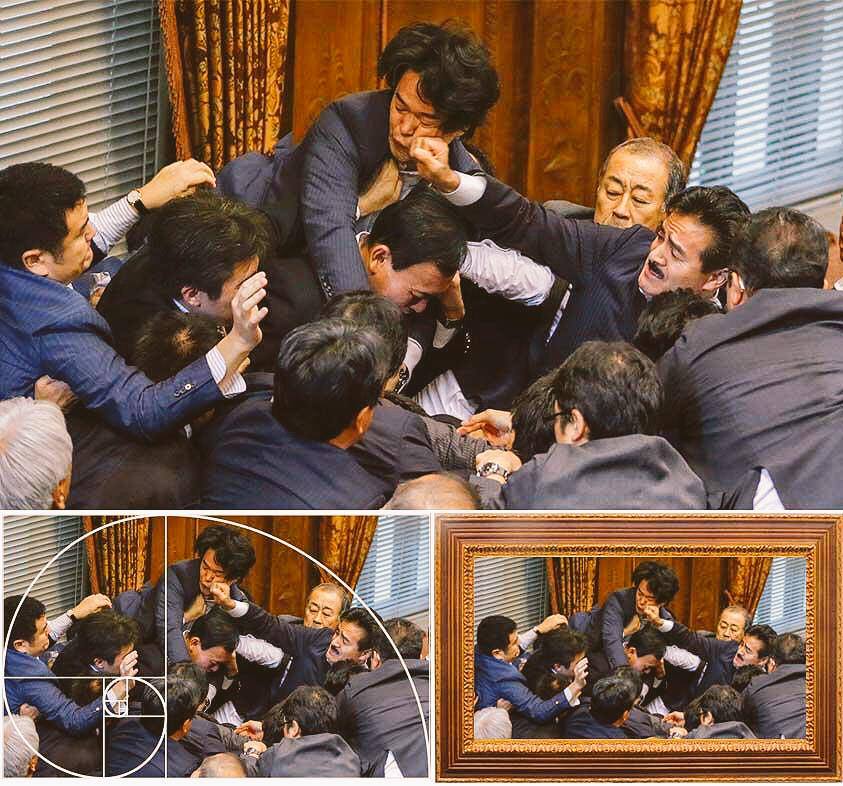 And here it is as a scene from a manga.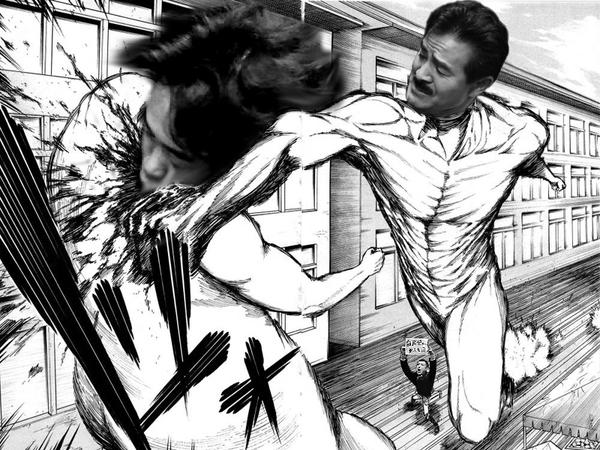 Here is the scene with a soundtrack added.
Now Sato has been given a JoJo's Bizarre Adventure-style haircut.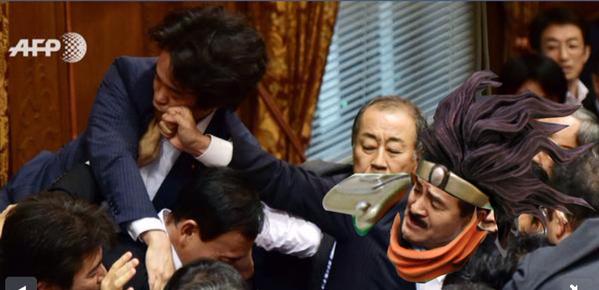 And here an anime character wants to join in the fun.