Artist Takashi Murakami has directed the music video for virtual idol Hatsune Miku's song, "Last Night, Good Night (Re:Dialed)". It has also been re-mixed by Pharrell Williams, whose "Happy" has inspired some neat Tokyo videos recently.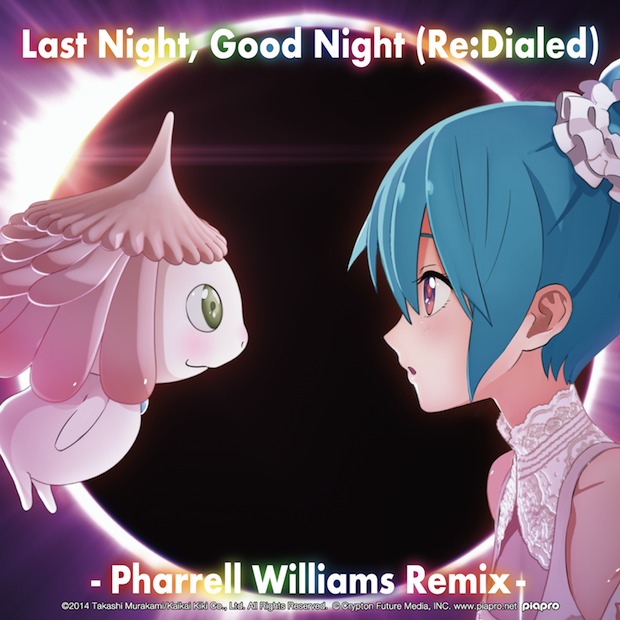 Not surprisingly, then, Murakami has put Williams into the video. He's the black guy with the hat.
The song is actually not new, dating from last year. But this new collaboration is a promo for Murakami's feature-length film debut "Jellyfish Eyes", currently screening in America until early June, on a tour organized by Blum & Poe, Murakami's American gallery.
Billed as "a big screen tale of poignant memories and wondrous dreams," it was, however, not a success in Murakami's native Japan. The film had a troubled production, with Murakami frequently rejecting his animators' efforts to make the characters he had created move in the way he wanted. The financial losses — Murakami and his company apparently poured in some $7 million — and the unhappy scenes behind-the-scenes have likely scuppered Murakami's vision of two sequels.