It's that time of year again. What to get the kids that will keep them occupied for at least an hour? And that savvy nephew who seems never to be surprised by anything? Then there's the parent who is impossible to buy for — or the loved one you want to give something super special.
Well, you can be sure to find plenty here in Tokyo.
This is our gift guide to a very small selection of goodies available locally, brought to your worldwide courtesy of the JapanTrendShop.
Things for the home and kitchen are always a safe purchase for a whole range of people. But why settle on something boring? Especially when there are cups as funky as the Treasure Mug, which looks like it is half "buried" in the sand of your table!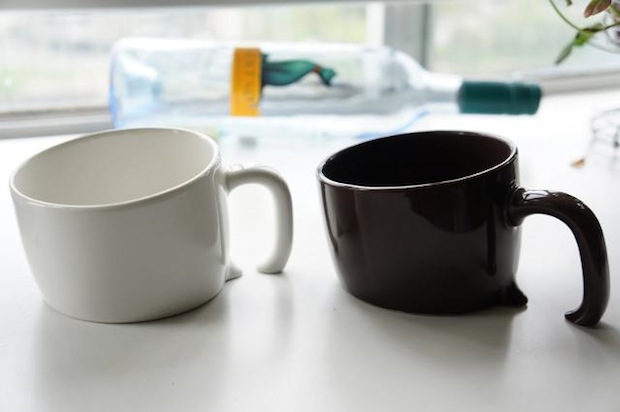 Cooking is at the center of any decent Christmas celebration and here's something to liven up the results that come flowing from the kitchen — and healthy ones as well! The Cucumber Molds can be used to help you manipulate vegetables to grow into fantastic shapes — hearts and stars!

Not just eating. Christmas is certainly a time for drinking as well, so why not add that certain something to your beverage with the Ice Ball Mold, which in seconds crafts immaculate ice spheres. Not only do these spheres look amazing, they also melt slowly, keeping your drink cooler for longer.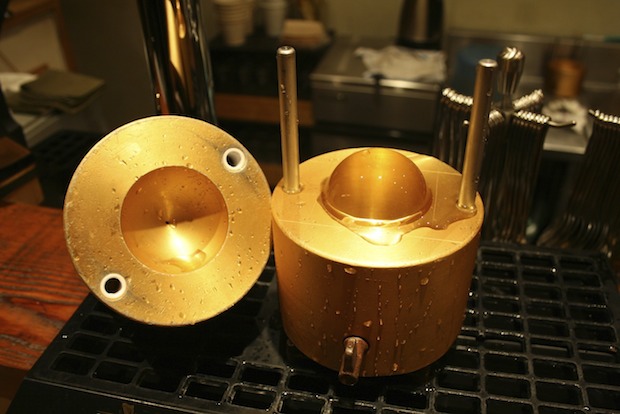 However, if something more celestial is more up your alley, then sit back and gaze at the stars with this Homestar Pro 2nd Edition Home Planetarium, which beams 60,000 stars and constellations, plus the earth and moon right onto your home ceiling.

This one's definitely for the tech fans. Great for peer-to-peer transfers, the Toshiba FlashAir SDHC Memory Card is officially the world's first with embedded wireless LAN functionality. It has a 8GB memory capacity and Speed Class 6, and will provide a simple and quick way to share photos with friends, or transfer them to cloud storage services and social networks.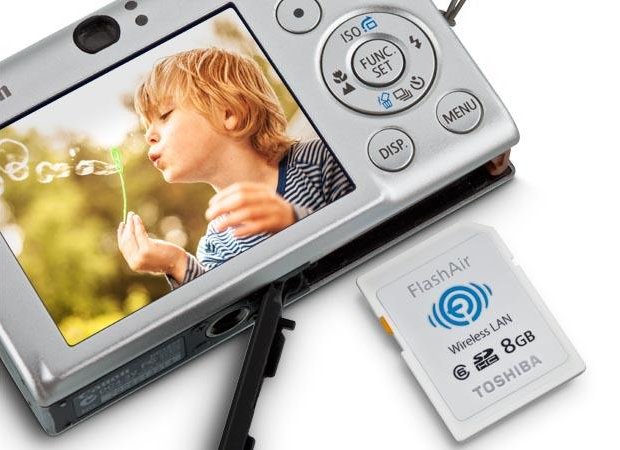 We previously blogged a few weeks ago about this Kyosho Space Ball. Don't be fooled by the low-fi appearance; actually it works a treat. It's essentially a flying gyroscope, though one that can bounce off surfaces and walls (particularly useful for that kid, young and old, who tends to break new toys straightaway).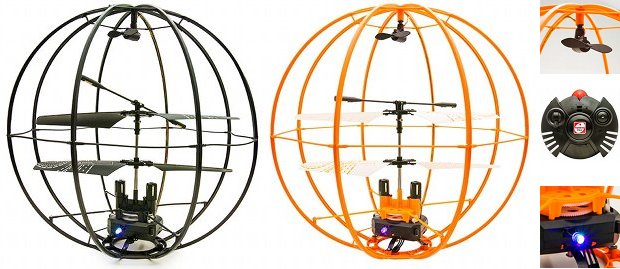 Did anyone see the Hugh Jackman movie Real Steel? Then you will love recreating the bouts from the film with the Omnibot Battroborg Battle Robot. These fighting robot can be moved by you with the nunchuku-style wireless motion-activated controllers. This means they literally respond to how well you box, so you get to experience all the skill and agility of the sport — without the blood.

If you want something for younger members of the family but particularly something for the engineering and creative types, then Gakken's Otona no Kagaku "adult science" series will offer plenty of challenges and rewards. This Home Planetarium is one example, a nifty homemade planetarium, not quite as impressive as the Sega Toys' Homestar Pro Second Edition, naturally, but perhaps better for being made with your own hands!

Recently celebrating its fifteenth anniversary, Tamagotchi digital pet was THE hit toy of the Nineties. Another generation, another fad. Yet the Tamagotchi is still going strong thanks to Bandai, who keep updating it for the current consumer. This includes this new Tamagotchi iD L with all new Tamatomo characters and functions, available exclusively in Japan.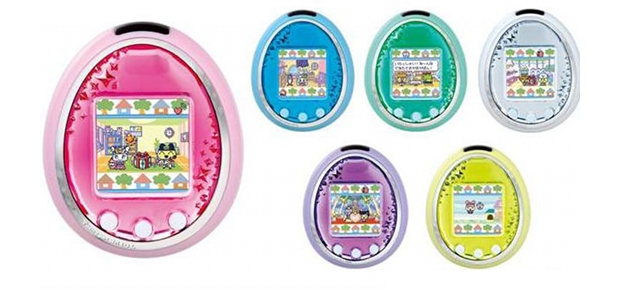 At Christmas and New Year we also tend to over-indulge.
If you're worried about how you look and want to work at it in a small way, there are some solutions for you.
At a risk of giving fodder to the "wacky Japan" enthusiasts, there are some admittedly unusual beauty gadgets on the market in Japan. Of course, these are not mainstream items but nor are they just bizarre for the sake of bizarre. They are effective to a certain extent and should be approached as genuine health tools, albeit ones that look a little different!
Take the Hana Tsun, for instance, which helps shape that snout of yours into the straighter profile you've always wanted.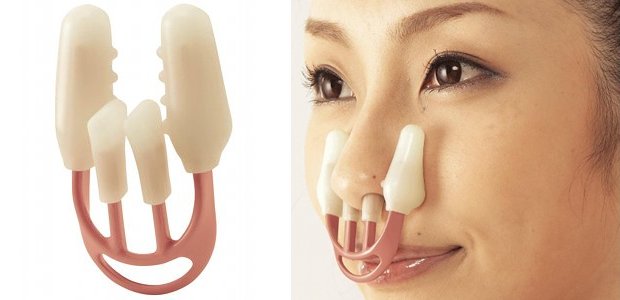 Or there's the Face Slimmer, an "exercise mouthpiece" which does similar tricks to your whole face.

If karaoke is more your thing, then be sure to take a look at the Beauty Voice Trainer.
And finally, if the kids get too excited with all the fun and presents at Christmas, help them get off to some well-deserved rest with this sleep therapy Hug and Dream Minnie Mouse Robot. It "breathes" with the timing of a parent's gentle, rhythmic pats on a troubled infant's back, easing the child's own breathing and calming them down.