To launch a new lipstick Clinique Pop, New York-based cosmetics brand Clinique has created a digital campaign and pop-up store event at a Roppongi Hills cafe.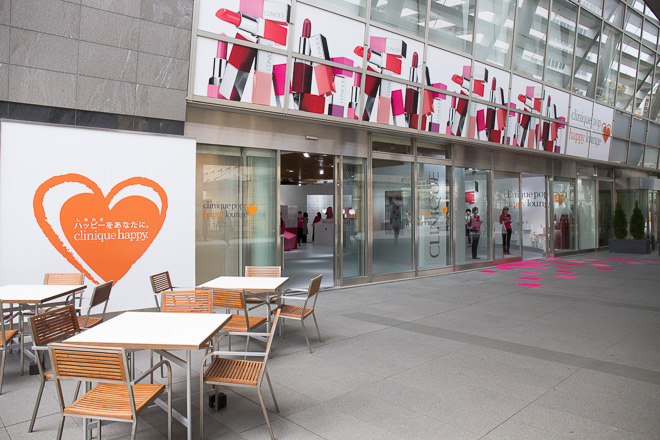 The #ootd_WITH CLINIQUE iPhone app allows you to regram (repost someone's photos on Instagram) and save photos or videos from Instagram.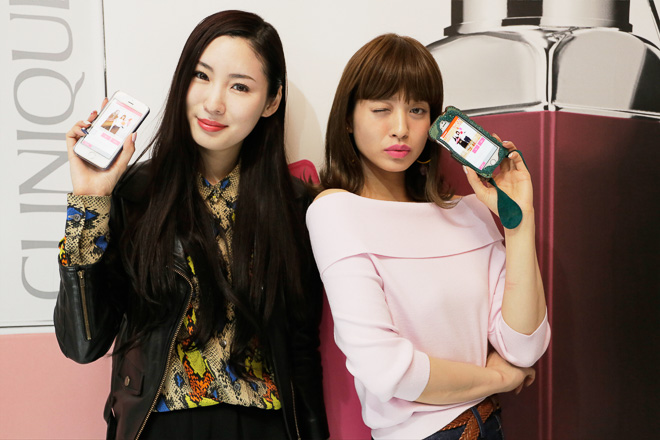 The Clinique Pop Happy Lounge event at Roppongi was held over two days on April 18-19th, offering visitors the chance to try Clinique Pop and then make videos and photos with Clinique Pop digital items at a special photo booth.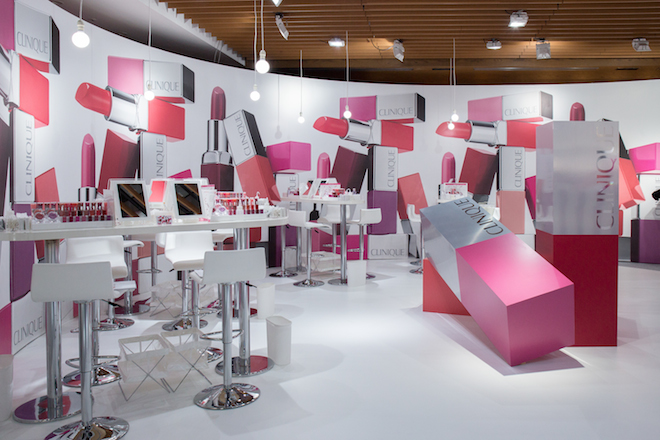 As we know, Japanese consumers love photo booths and these ladies certainly seemed to have a ball.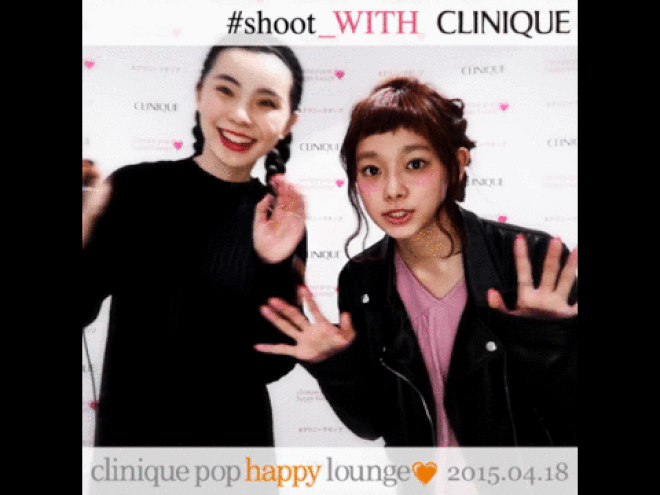 Clinique Pop comes in 15 vibrant colors and as such, Clinique has marketed the product in a fun, "happy" way.
While the #ootd_WITH app has been around for some time, it now features special downloadable content until May 17th, such as special digital stamps made by illustrator Shogo Sekine and Cookieboy in Clinique Pop colors. There are also downloadable wallpapers by Sekine in Clinique Pop themes.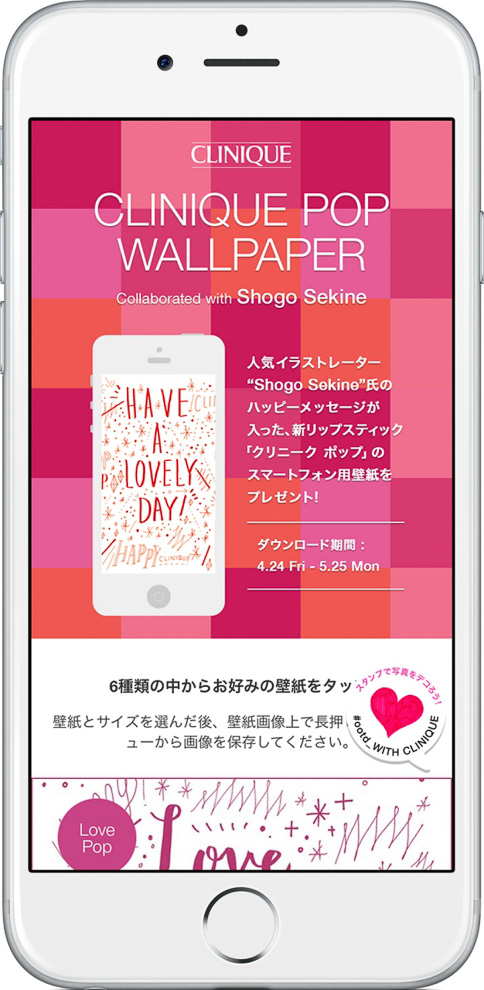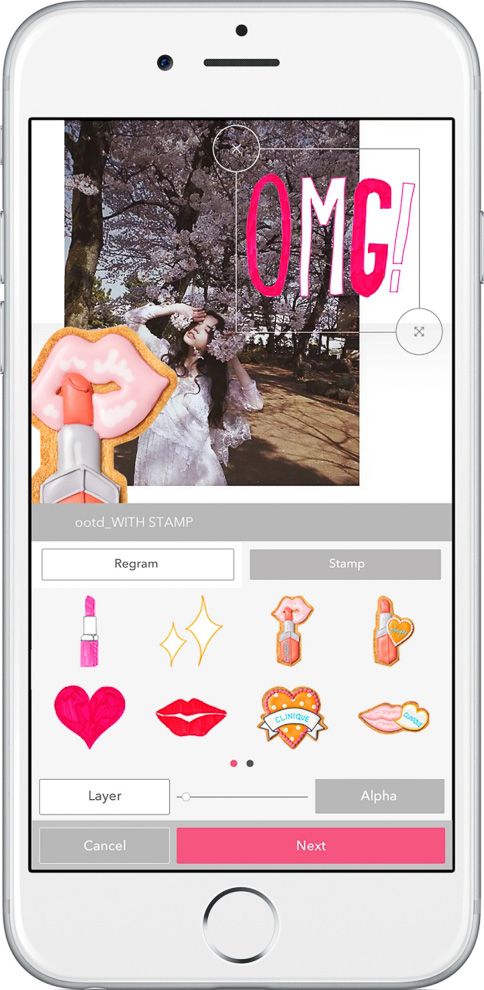 The displays in the pop-up also had a nice spring vibe.