The writer Manami Okazaki has carved out a solid name for herself in what are sometimes dismissively called "coffee-table books", but are at heart lovingly conceived and designed photo books or art catalogues. Previous examples of her books include Kokeshi, from Tohoku with Love, about the traditional dolls from northern Japan, and Toy Tokyo, about low-fi photography portraits of Japan's capital.
Her latest is Creative Sole: Japanese Sneaker Culture, which was published this month by Kingyo Press.
"I've been interested in sneakers since I was very young; they were an essential style item within the subcultures I grew up in," says the author. In fact, the prolific Okazaki has already penned one book on sneakers. Accompanied Geoffrey Johnson's photography, Kicks Japan was published in 2011 with a focus on "the subcultures and street culture luminaries surrounding sneakers in Japan." So while Creative Sole highlights the sneakers themselves as well as the designers and creative talent involved in their production, Kicks Japan explored everyone from breakdancers to DJs, street artists and more.
The beautifully designed Creative Sole: Japanese Sneaker Culture was produced as part of a project at the Japanese American National Museum, Los Angeles. This "immigrant" element is not accidental. Okazaki frames sneaker culture as a innovative manifestation of cultural sharing, noting in her introduction how sneakers gained a foothold, if you will excuse the pun, in Japan from the 1980s as part of a "proliferation of Japanese youth cultures that fastidiously consumed American casual fashion and street culture."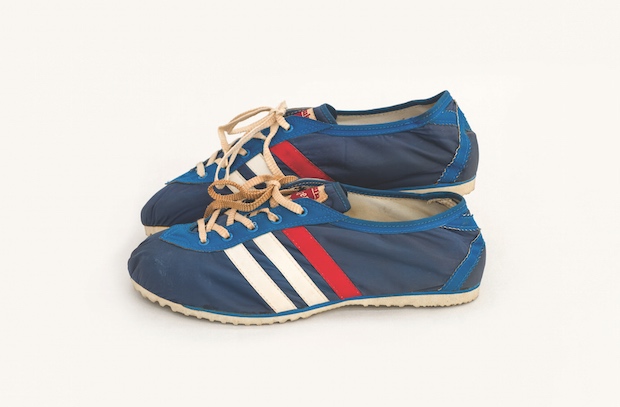 Nike Dunk High Premium Osaka ©Jérémie Souteyrat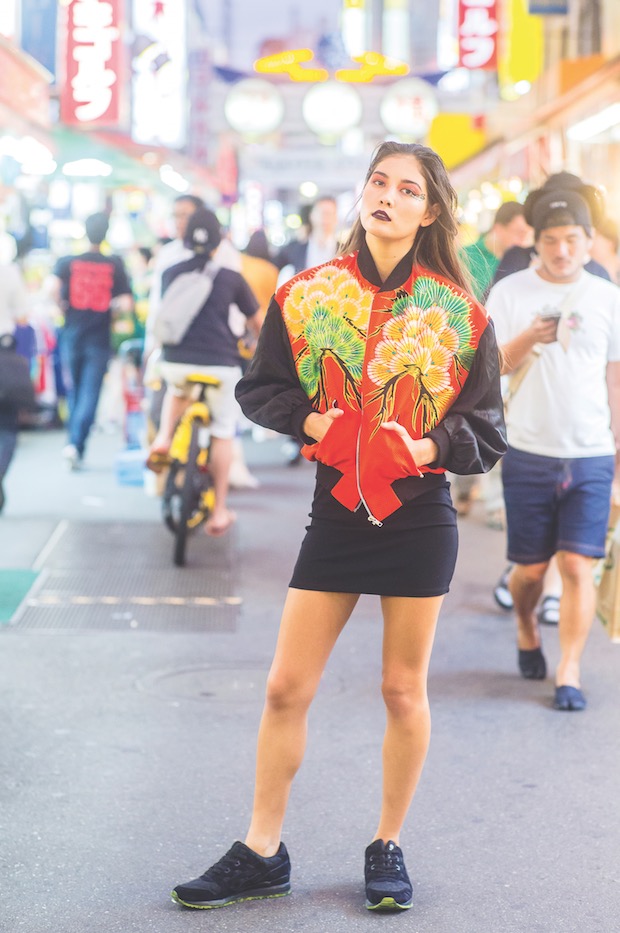 ASICS Tiger GEL-LYTE III Souvenir Jacket BEAMS x mita sneakers (2016) ©Takeshi Suga
In this sense, Okazaki's book makes a neat companion to W. David Marx's recent book, Ametora: How Japan Saved American Style, which is a cultural history covering the Japanese assimilation of American fashion over the past 150 years.
While sneakers are a quintessentially American item, Japan has made them its own with a bevy of homegrown designers and brands that shapes a distinct sneaker culture that in turn now influences American trends. Indeed, Okazaki suggests that sneakers are "one of the most visible sites of global cross-pollination, with Japan at the forefront of this cultural interplay."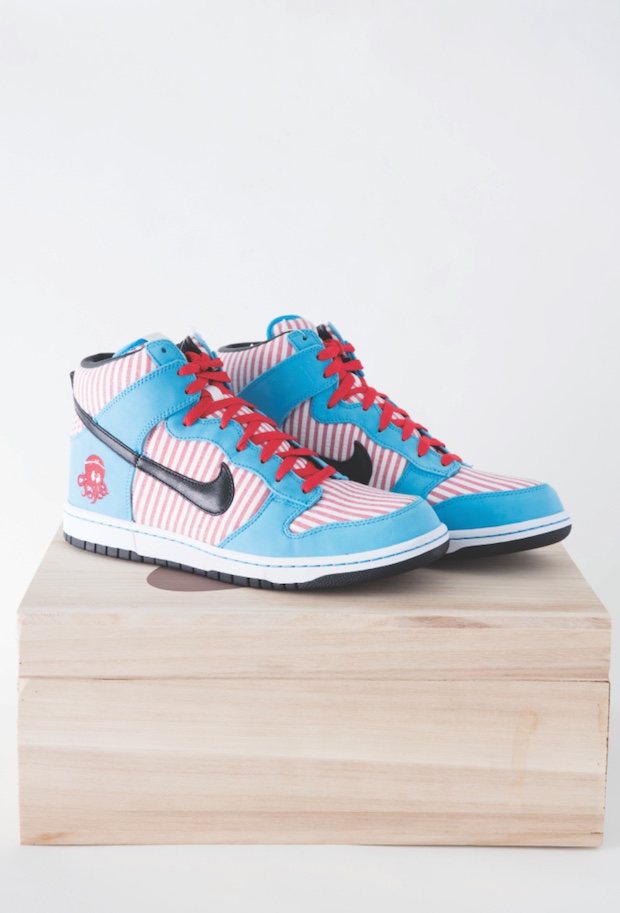 1967 Onitsuka Tiger MARUP NYLON ©Julian Krakowiak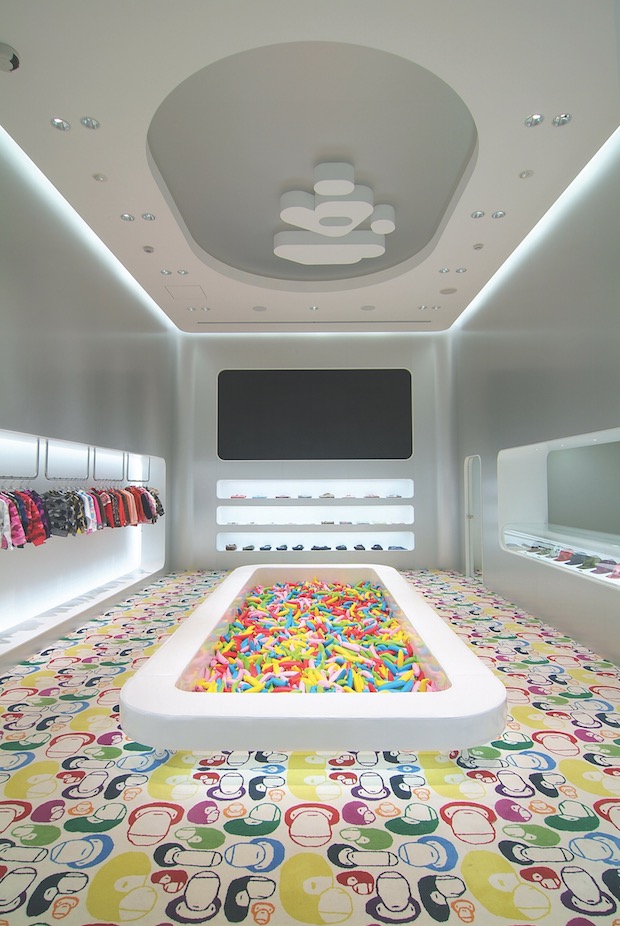 A BATHING APE ® x Wonderwall
"I find multiculturalism in street culture incredibly interesting. For me, Japanese sneakers symbolically represent the meeting of East and West, and this mash-up of cultures is an intrinsic characteristic of street culture and street fashion."
It's perhaps no surprise, then, that the book touches on aspects of identity, the Japanese diaspora, race and heritage.
"It is a book about design and fashion of course, but I hope it is also uplifting for people who identify as a minority or bi-cultural as well. In any case, street culture is inextricably tied in with race so it wasn't a tenuous link, and I think the interviews are really quite empowering. I'm also conscious to use Asian and mixed race models in all my books, as there is a lack of racial diversity in models represented in English-language fashion media."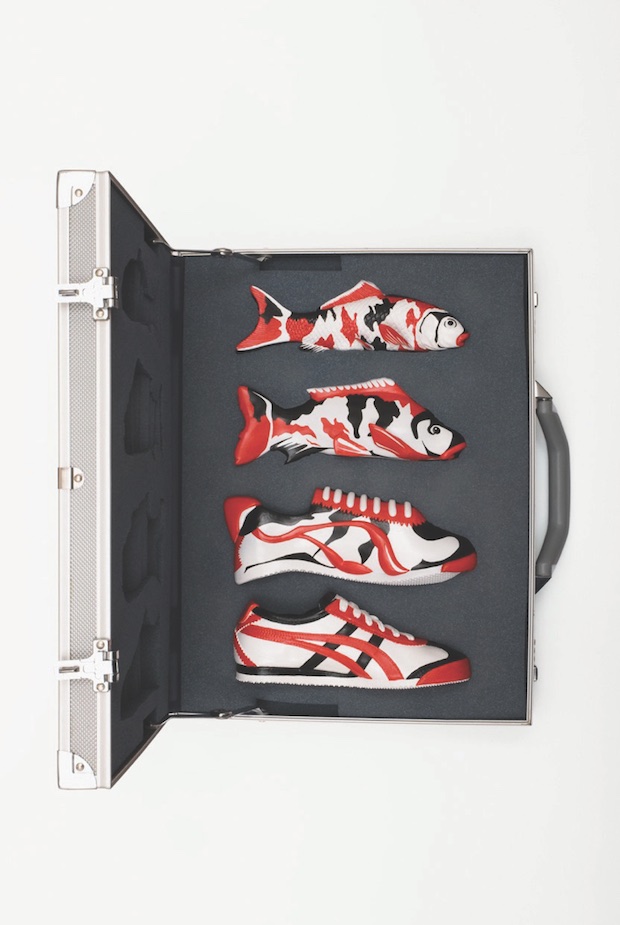 KoiKlub suitcase (Portugal, KoiKlub) ©OUT TO LUNCH/Yosuke Nishiumi
Structurally, the book comprises interviews alongside original model photo shoots. The Q&A with designers and other interviewees are followed by examples and portfolios of their major work with commentary.
Okazaki highlights such shoe brands as ASICS/Onitsuka Tigers, Reebok and Nike, as well as design collaborations with the likes of Takashi Murakami, Super Mario Bros., JoJo's Bizarre Adventure, Bape, and Beams. Contributors include the renowned mita sneakers, an individual sneaker collector, a long-distance runner, and the Melbourne-based Sneaker Freaker. The lavish photos document many rare footwear designs, such as ASICS/Onitsuka Tigers' Olympic sneakers. Alongside the interviews and portfolios, there are also useful sections, including a glossy and introductions to Ura-Harajuku and sneaker marketing in Japan.
Okazaki's next project will explore "the myriad of alleyways around shitamachi" in east Tokyo. "There are incredible gems and cultures that have continued more or less since the Edo period. The book will feature over 30 artisans, sento bathhouses, 20 festivals, aspects of urbanism, green spaces, religious life and pilgrimages." As tourist numbers and buzz ahead of the Olympics in 2020 continue to grow, it's a book that should easily find an enthusiastic readership eager to learn about a side to the city other than the neon and crowds of Shibuya, Shinjuku and Harajuku.
All images courtesy of Manami Okazaki and Kingyo Press.