We've seen a real surge in interest in kendama domestically and overseas. As discussed in previous posts, the comeback of the traditional cup-and-ball Japanese toy has manifested itself as international tournaments and new "musical kendama" interactive toys. There is even a Yo-Kai Watch kendama.
The latest example of the kendama trend is Dendama, developed by participants in the KDDI Mugen Labo program and announced at an au Unlimited Future Laboratory event last August.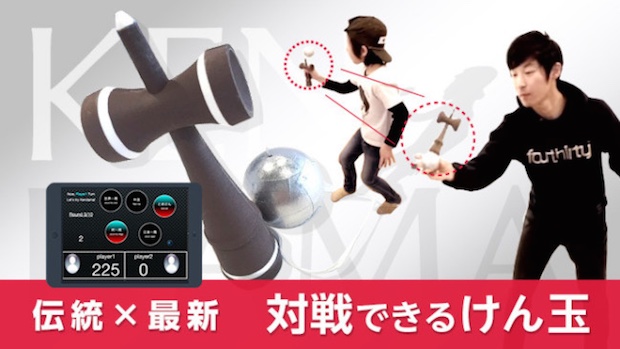 This electronic kendama takes the bilboquet design to the next level, featuring built-in sensors and Bluetooth interactivity with your smartphone. Using a dedicated app, two people anywhere in the world can now play kendama games against each other, or practice and track their progress. When competing against another player, it is even possible to inflict "damage" on your opponent through performing certain tricks that cause their Dendama to shake.
Dendama is being presented as a fusion of Internet of Things thinking with online gaming tournaments and darts, and the makers hope it will be a hit as a regular B2C product but also as an item for darts bars, amusement facilities, and even nursing homes.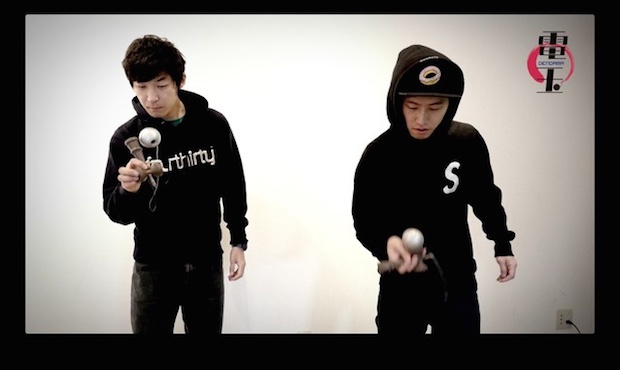 Currently the subject of a preorder and crowdfunding campaigning on Makuake, the organizers have raised over half their ¥990,000 target with still 65 days to go.
The market for kendama is estimated at ¥2 billion ($17.6 million), according to The Bridge. With innovations like this continuing to appear, the kendama craze is not likely to let up any time soon.