Opening March 5th, BnA hotel Koenji is "a project that turns the entire creative city of Koenji into an art hotel."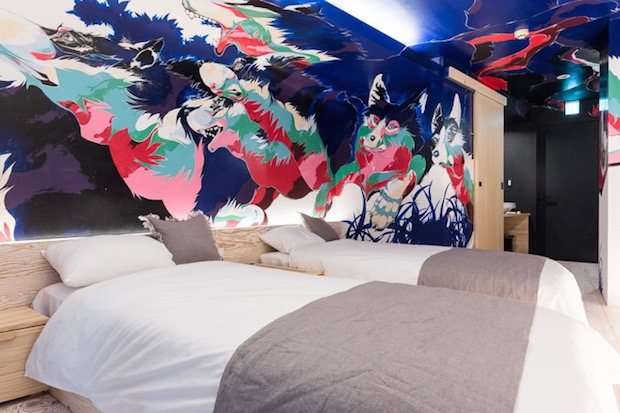 Bed & Art Project's new facility is self-proclaimed as the "wackiest new hotel in town" — a title many had given to the robot-staffed Henn na Hotel in Sasebo — and features rooms created by Ryuichi Ogino and Yohei Takahashi.
BnA utilizes art hotel rooms as a means to support up-and-coming Japanese artists while offering art-loving travelers the unique experience of staying in a functional work of art. BnA's vision is a creative solution to issues hindering Japanese artists and art aficionados visiting Japan.
So far there are just two rooms but this will grow to thirty in the future. While a "hotel" in name, the rooms will actually be spread out around the area and integrated into the community, meaning that for guests the experience may feel closer to a home-sharing (minpaku) service like Airbnb. (It's no coincidence that BnA Project also offers two other arty vacation homes via Airbnb: one in Ikebukuro and one in Kyoto.)
Airbnb itself is enjoying a boom in Japan, its fastest-growing market, though also faces government regulation that would limit the home-share to a week at a time. The hotel industry has pressured the Japanese government to introduce these new restrictive guidelines, though a development like BnA hotel Koenji possibly manages to get the best of both worlds.
For now, BnA hotel Koenji has renovated a three-floor building on the north side of Koenji Station, featuring the two art rooms and also a bar, gallery and rooftop lounge.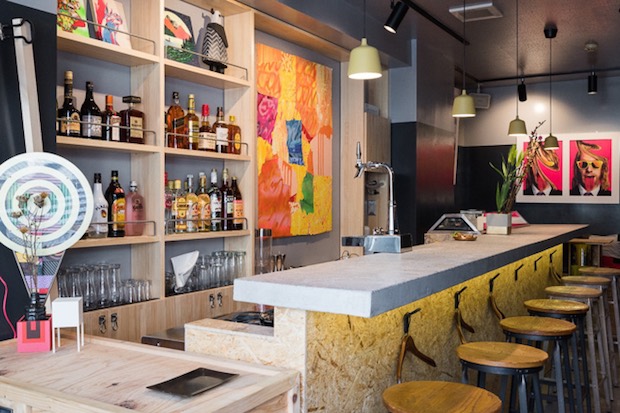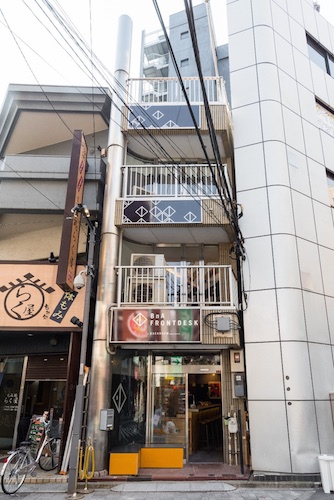 The style of the hotel also recalls the recent trend for chic yet down-to-earth hostels we are witnessing in working-class areas of east Tokyo, such as Bunka Hostel Tokyo and Nui.
Koenji is known for its lively counterculture, full of thrift shops, art and music spaces, and trendy bars. It also hosts an alternative Awa-odori dance in the summer, inspired by the Tokushima original. It's a popular district with foreign residents and an ideal choice for travelers looking for an area of Tokyo that's different to the likes of Shibuya, Shinjuku, Aoyama or Marunouchi.
BnA hotel Koenji is also being heralded as the first "art hotel" in Tokyo, though we would dispute this label. There has long been a designer boutique hotel in Meguro, Claska, with artist-customized guest rooms, while the Park Hotel Tokyo is also pushing itself as a hotel with its roots in the art scene, complete with artist-made rooms, changing exhibits in the lobby, and events like this month's art fair.