We previously wrote about the initial release of the UnlimitedHand haptic wearable controller in 2015. We are pleased to see that start-up H2L's development on the prototype continued, now configuring it to work with a new pair of virtual reality goggles, the FirstVR.
Though there are currently at time of writing only two compatible apps, the VR headset can work with iOS and Android devices to deliver immersive experiences that are enhanced by the intuitive control of the UnlimitedHandLite, a lighter and more compact version of the earlier UnlimitedHand.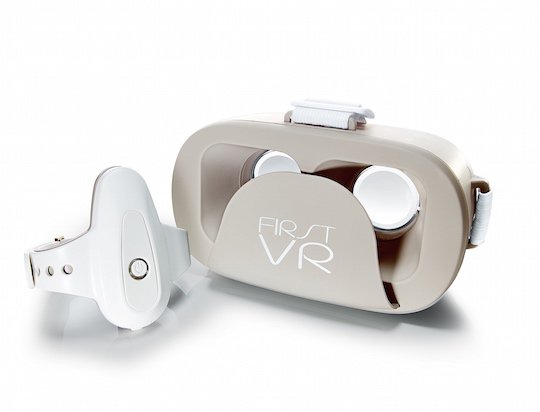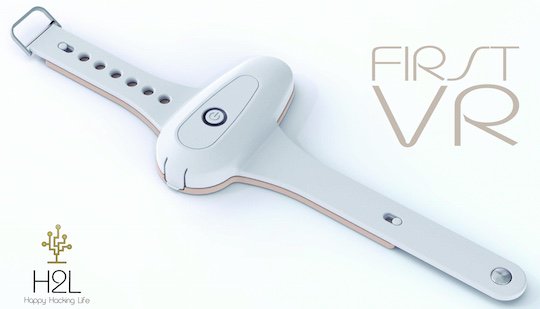 The makers claim this is a world-first in that it combines the haptic wristwatch-like controller, which is integrated with internal optical active sensing, with a VR headset in this way.
The FirstVR Virtual Reality Headset and UnlimitedHandLite Controller is currently available for international orders from Japan Trend Shop.
H2L is also encouraging partners and developers to create their own apps to work with the system.