Foreigners detained at immigration facilities in Tokyo and Nagoya have gone on hunger strike to protest their long detentions and conditions.
Last week, some 40 detainees started a hunger strike in Tokyo and then were joined by around 20 more in Nagoya on Tuesday. The protesters are seeking early provisional release and better treatment. Some of them have been in detention for many months.
The detainees are from such countries as China, Myanmar, Iran, Turkey and Vietnam. It is unsure how exactly they are communicating within and between the facilities, though they have supporters outside.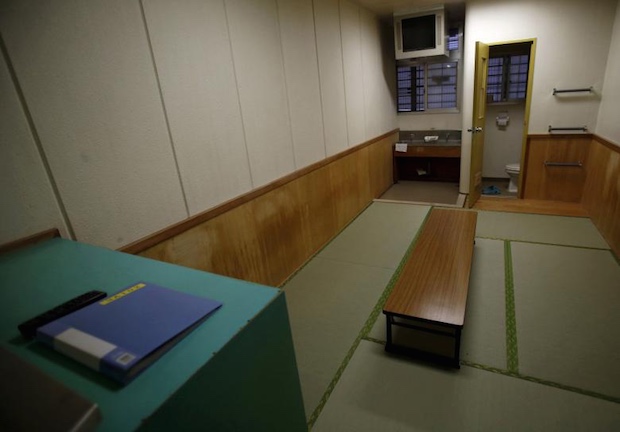 The strike was sparked by the death in March of a Vietnamese man at an immigration facility in Ibaraki Prefecture. Though initially announced as a suicide, the man in his forties had actually died of a stroke but was left lying for hours before he was found and taken to hospital. He arrived in Japan as an asylum seeker in 1998. His death is the thirteenth within Japan's immigration detention system since 2006.
The detention facilities have been criticized for holding immigrants in solitary cells without proper medical supervision and in conditions that lead to mental health problems.
Japanese immigration policy continues to be in the media spotlight as the nation faces a demographic crisis due to its aging population in addition to its very low intake of refugees (just 28 in 2016, despite record applications of nearly 11,000). Asylum seekers generally wait years for their applications to be processed, during which time they are ostensibly not allowed to work to support themselves. Many do work, of course, for very low wages at construction sites and factories. In particular, there is a sizeable population of Kurds who have been in legal limbo like this for years. As reported by Reuters, the Kurds are banned from working yet are actually the ones building Japan's roads and sewers.
There have also been other controversies over the treatment of deportees, such as the death of Abubakar Awudu Suraj when he was severely restrained during his deportation in 2009 after over two decades in Japan.
Another controversy irrupted last year over the case of the Thai teenager Utinan Won, who was born and raised in Japan and does not read or write Thai, but who the courts ruled must now be deported to Thailand.