Apparently in a move designed to compete with ANA's popular Star Wars airplanes, Japan Airlines has launched a Doraemon-themed Boeing 787.
If you're a Doraemon fan in Japan, you will want to book a seat on a JAL flight between Haneda and Beijing, or between Haneda and Guangzhou. The plane will fly daily between the two capitals from May 18th to May 27th, and then from June 2nd to July 7th. The flights between Haneda and Guangzhou run from May 28th to June 1st, and then from July 8th to July 31st.
The planes feature the iconic anime and manga character along with a door on the back designed to look like Doraemon's famous "anywhere door", though we wouldn't recommend testing this out mid-flight.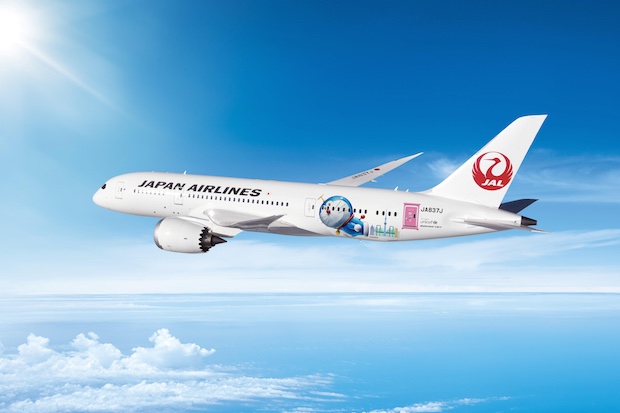 The flights follow on from the previous Doraemon JAL Boeing 767 that flew the route between Narita and Shanghai (Pudong) from September 2016 until the end of March this year.
JAL uses Doraemon as its "campaign character" in China. While it might seem strange to employ a children's comic book character to front an airline marketing campaign, Doraemon is very popular in Asia. The film Stand By Me Doraemon was a big hit and the character has been credited with easing diplomatic tensions.