Happy New Year, readers.
2014 is the Year of the Horse and while we are still in the grips of the cold winter, things aren't nearly as chilly as they are in parts of America right now.
We wanted to start off the year with a little write-up of this interesting-looking and very timely documentary we heard about.
Japan's Disposable Workers: Lost in the Global Unemployment Crisis is directed by photographer and multi-media journalist Shiho Fukada and focuses on the workers who have no social safety net.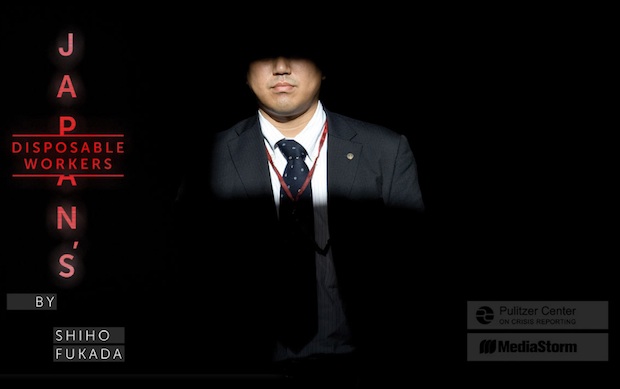 Often dubbed the Precariat overseas, the growth of this new generation of workers without lifetime employment was originally deplored as a post-Bubble, Heisei-era phenomenon. Needless to say, that was a gross simplification, as the economic heyday was built on the back of day laborers and others whose situations were very uncertain. Homelessness didn't started in 1990.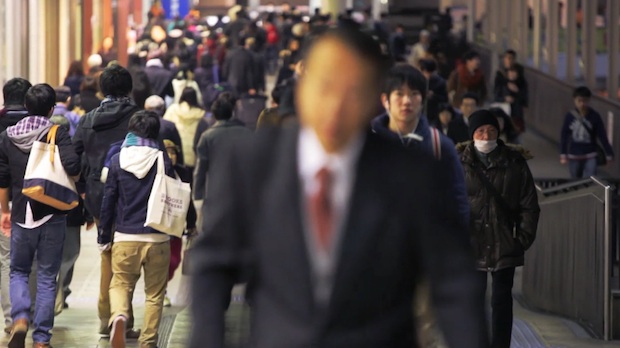 The film looks at three main areas:
Overworked to Suicide
After the recession of the 1990's, Japan's white collar salarymen increasingly must work arduous hours for fear of losing their jobs. This often leads to depression and suicide.

Net Cafe Refugees
Internet cafes have existed in Japan for over a decade, but in the mid 2000's, customers began using these spaces as living quarters. Internet cafe refugees are mostly temporary employees; their salary too low to rent their own apartments.

Dumping Ground
Kamagasaki, Osaka, Japan used to be a thriving day laborer's town. Today, it is home to approximately 25,000 unemployed and elderly men, many of whom are also homeless.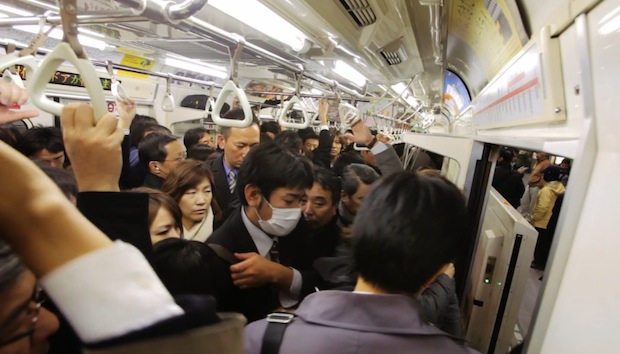 As someone who used to live near Kamagasaki, I am particularly interested to see that section of the film.
It already screened in Washington DC last September at the Pulitzer Center Film Festival.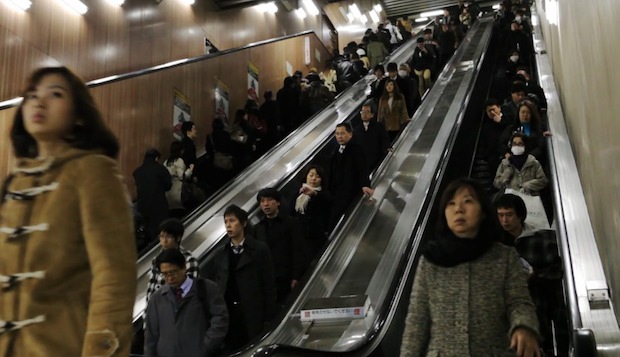 Here Shiho Fukada talks about her project in 2012 before she had finished making it.
It's a cold time of year to be hopeless or poor in Japan (or anywhere). Here's hoping the final film gets screened in Tokyo to raise awareness of the issues.
Go to MediaStorm.com for the trailer.