Thanks to the release of Godzilla Resurgence in Japanese movie theaters last week, the country is witnessing a slew of tie-in merchandise and marketing campaigns.
At the risk of becoming a website only about Godzilla, there really is just so much to report on about the big monster's return that we had to share another couple of developments.
Yesterday we reported about a "Godzilla bus" riding around Shinjuku, while among the new products are Godzilla Snap, a version of the classic Crocodile Dentist game, and this Godzilla Face Pack. Yes, you can transform yourself into Godzilla and simultaneously improve the quality of your skin.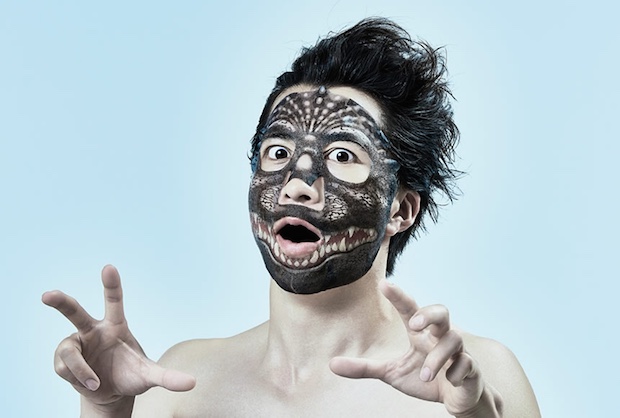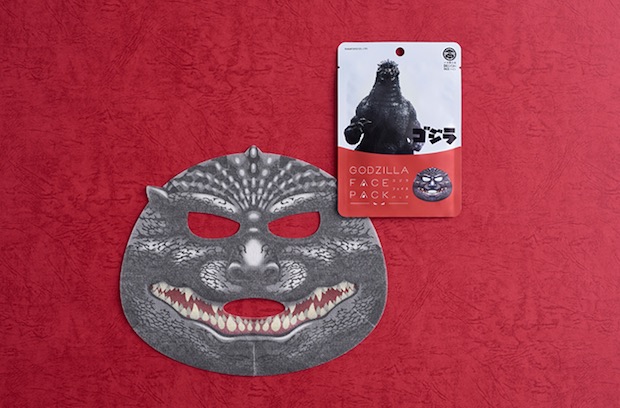 You can also turn yourself into the rampaging Godzilla with this online avatar-selfie generator on the official movie website.
The results are quite peculiar: a lanky humanoid figure (with your face), slowly wandering around a CGI Tokyo landscape.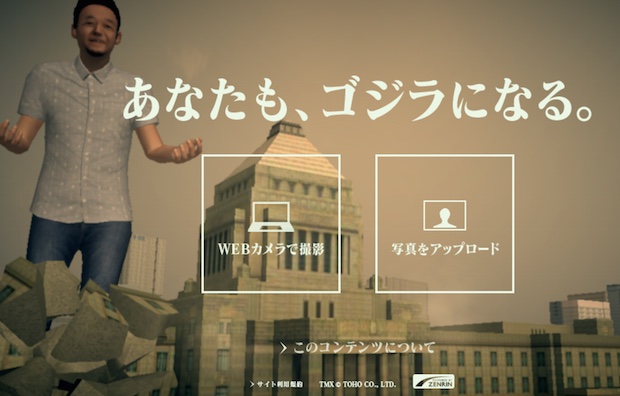 The Godzilla avatar-selfie generator launched on July 29th to coincide with the release of the movie on local screens. You can either upload a photo or use your web cam to take a quick selfie. Then you can choose your "body", including a girl in a bikini or a sumo wrestler. After that, you are ready to start stomping around five randomly generated scenes, which show various iconic sights around Tokyo that have featured in past Godzilla films, such as Ginza, Shinjuku and the Tokyo Metropolitan Government Buildings, Odaiba and Fuji TV, and the Diet (Japan's parliament building).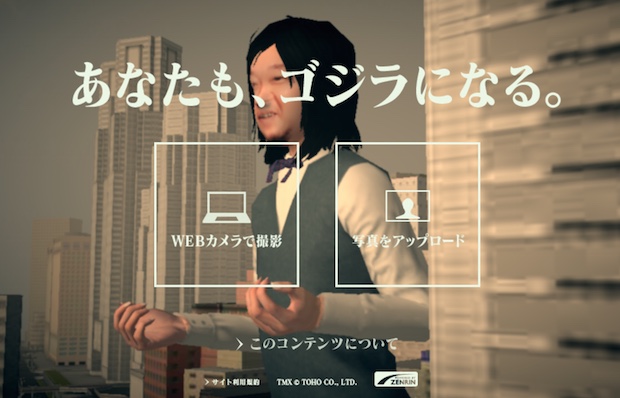 Ever wanted to see a giant sumo wrestler smash down the parliament building or a mammoth schoolgirl emerge from the water in Tokyo Bay? Now's your chance. And it's all in the name of marketing a summer blockbuster.