Films have a habit of attracting strange marketing stunts, though this is quite an incongruous one indeed.
Godzilla and whisky?
Yes, Japan is the land of Godzilla and also the land of great whisky, as the overseas acclaim for Suntory can attest.
To commemorate the release of the new Japanese Godzilla movie on July 25th, two new Scotch whiskies are being launched by liquor store Shinanoya.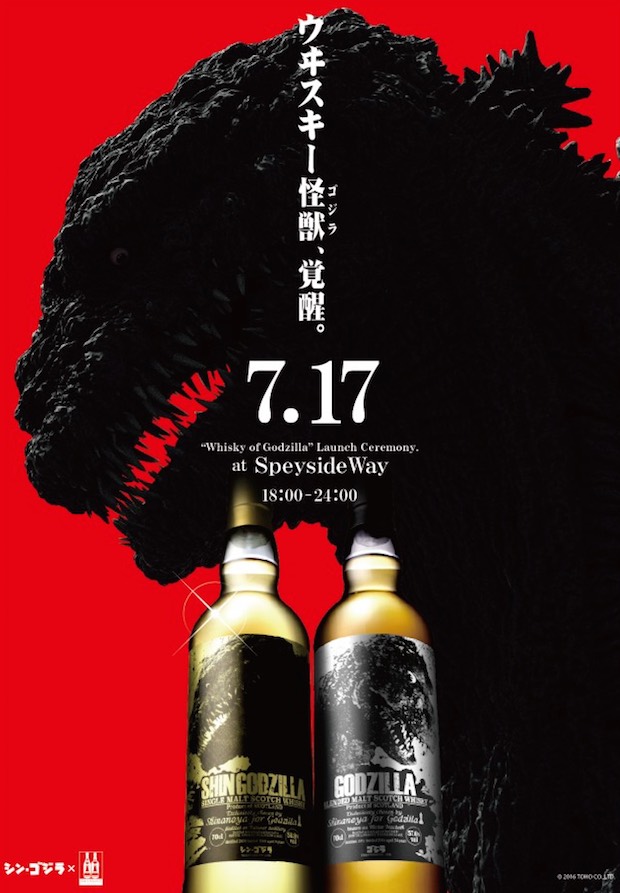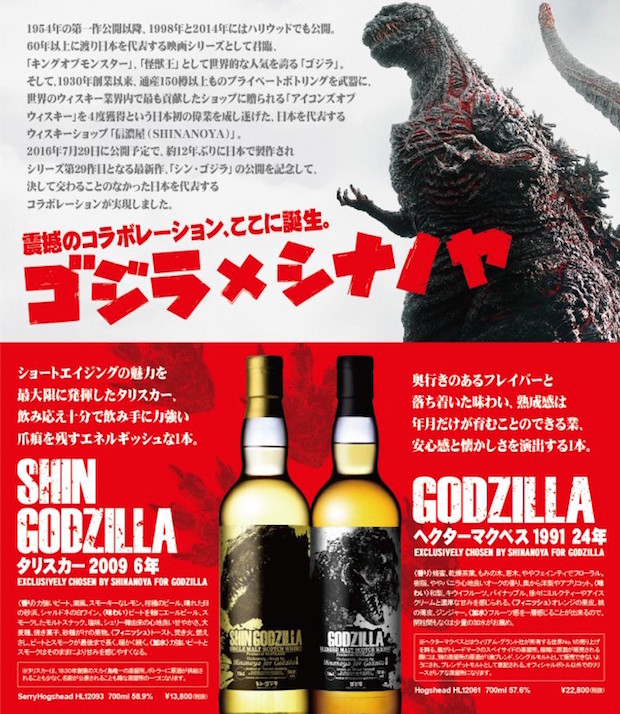 Shin Godzilla (New Godzilla) and Godzilla boast a 6- and 24-year age respectively, as well as the dubious honor of being "exclusively chosen by Shinanoya for Godzilla" — as if the kaiju wanted a drink in the first place. They go on sale from August 5th at Shinanoya in Shinjuku, priced ¥13,800 and ¥22,800. Shin Godzilla is a single malt Talisker whisky while the blended malt, older Godzilla is advertised as a Hector Mcbeth beverage.
A launch ceremony is being held at Speyside, Jiyugaoka, on July 17th. We wonder if the big beast will be there in person?
Co-directed by Hideaki Anno, Godzilla Resurgence stars Satomi Ishihara, Yutaka Takenouchi and Hiroki Hasegawa, and is the first domestically produced Godzilla film since 2004. The franchise was rebooted by the successful American movie in 2014. The new release has spawned several interesting items of merchandise so far, such as this Godzilla money box.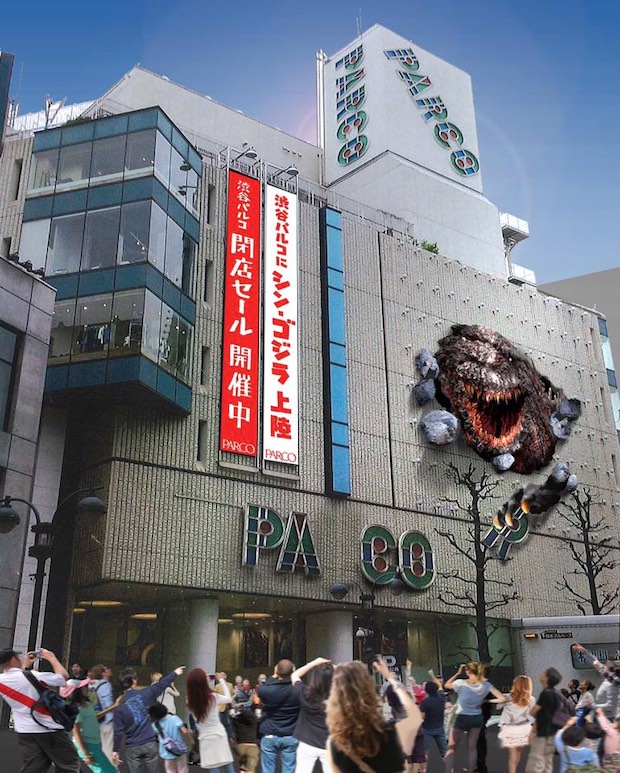 Godzilla is also set to burst out of Shibuya Parco before the department store closes later this year, as well as smash into Sunshine City in Ikebukuro. Who says movie marketing needs to be subtle?