Japan is on the cusp of going all-out Godzilla crazy.
First Godzilla arrived on top of a hotel in Kabukicho, Shinjuku
Now we have been tantalized with the bare bones of a website for the upcoming live-action Japanese Godzilla movie, merely giving the cast, director, and some random comments. The film is due out in summer 2016.
Someone also managed to capture a crowd scene for the Hideaki Anno film being shot, sans monster and special effects of course.
But the merchandise has started in earnest, though the first one out of the gate is nicely retro.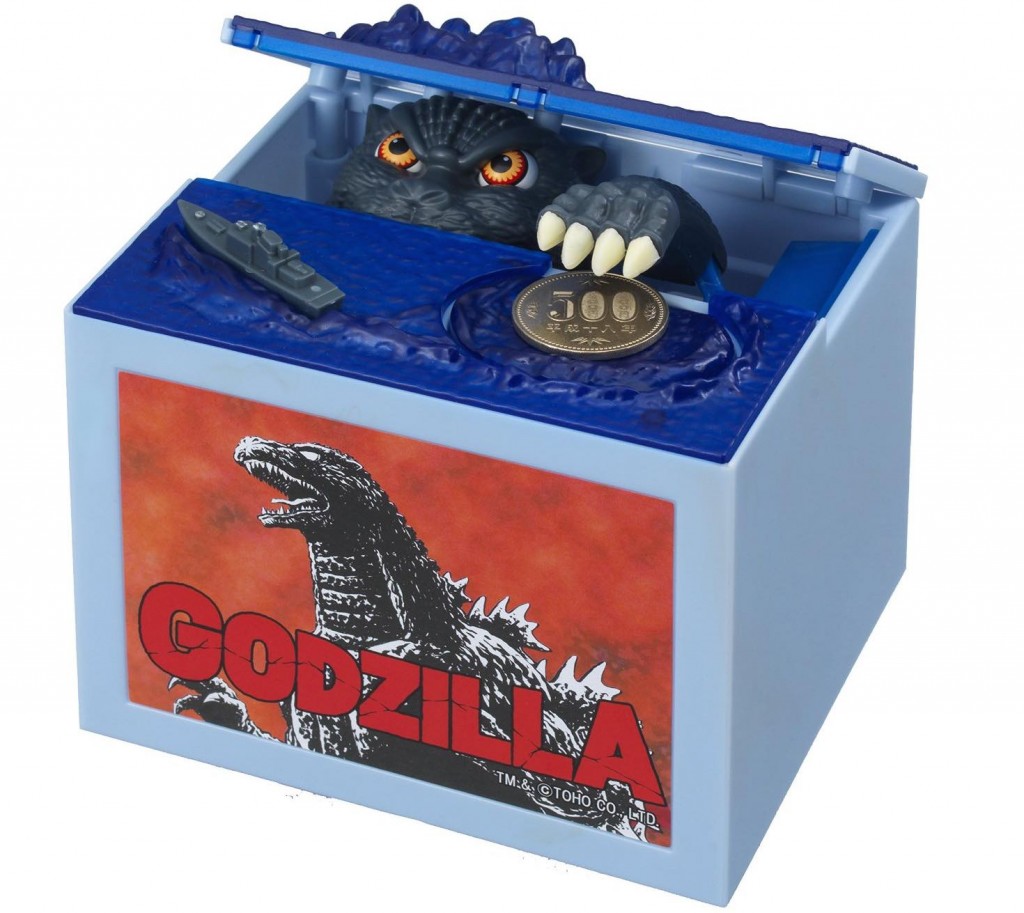 The Godzilla Coin Bank Itazura Money Box is a coin bank featuring Japan's most famous movie beast.
Place your coin on the rock "island" and before long Japan's most famous movie monster will appear. The ocean lifts and Godzilla's terrifying eyes light up. Godzilla roars and then snatches your coin down into the depths of the ocean. (Don't worry, you can open it up underneath to retrieve your money.)
The money box features eight types of voice and sound effects, as well as illustrations by actual Godzilla designer Shinji Nishikawa. The top of the bank is a sea scene, with two islands and a navy ship.
The Itazura (prank, mischief) series of coin banks has been around for a while, with cat and panda versions, and even a Kumamon version.
Expect many more examples of Godzilla merchandise as we get close to the release of the new movie.