Japanese Halloween is somewhat different to Halloween in other countries. You won't encounter much trick-or-treating going on, but there's plenty of costumes and dressing-up. However, this tends to happen in major urban centers, most notably Hachiko in Shibuya.
The costumes are more like a version of Japanese cosplay than regular Halloween. You are more likely to see Wally, Mario or Minions than your usual Halloween ghouls and ghosts. This brilliant fusion of modern American and Japanese pop culture trends has resulted in an annual bonanza, where young people swarm into Tokyo and other cities in an amazing array of different clothes.
Here are some of our favorites for 2017, selected from the recent offerings available at Japan Trend Shop.
Kacchu Cardboard Samurai Armor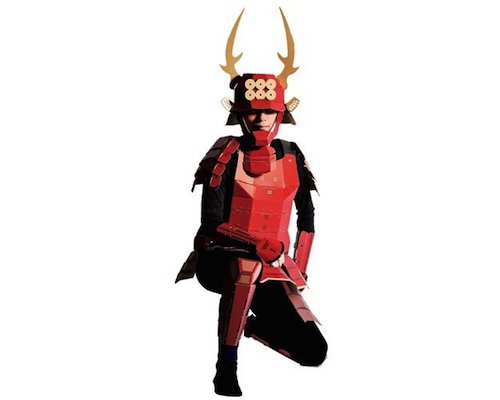 Little says "Japan" more than samurai, and this Kacchu Cardboard Samurai Armor is a wonderfully DIY and fun way to explore this heritage. There is also a version for kids.
Dragon Ball Z Goku Mask & Costume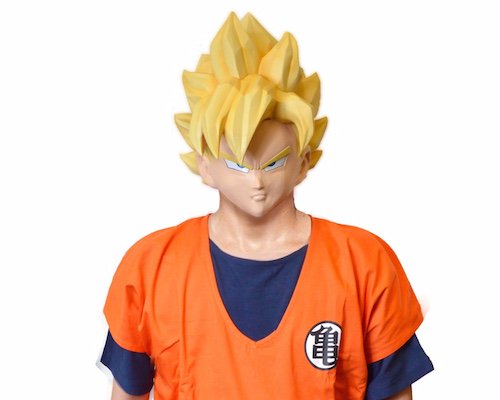 The Dragon Ball Z Goku Mask & Costume is one of the best anime costumes out there in terms of realism and durability. If anime and video game character cosplay is your thing, naturally there is a host of other options, including these Master Roshi's Sunglasses as well as costume and mask sets for Frieza and Piccolo.
Koppu no Fuchiko Costume and Wig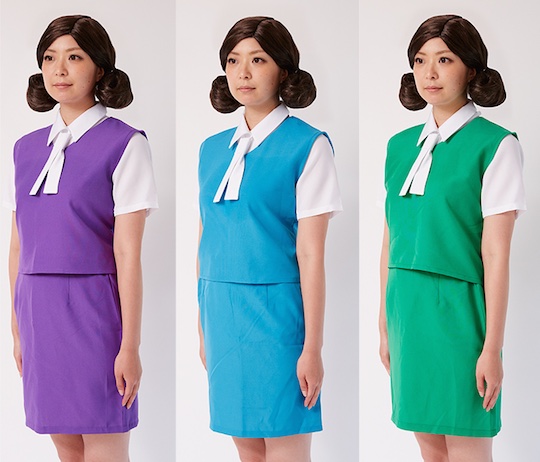 The Koppu no Fuchiko Costume and Wig is basd on the cult character by Kitan Club, which was originally a capsule toy. Transform yourself into a slightly surreal version of the archetypal Showa-era "office lady."
Damegi-chan Pajama Suit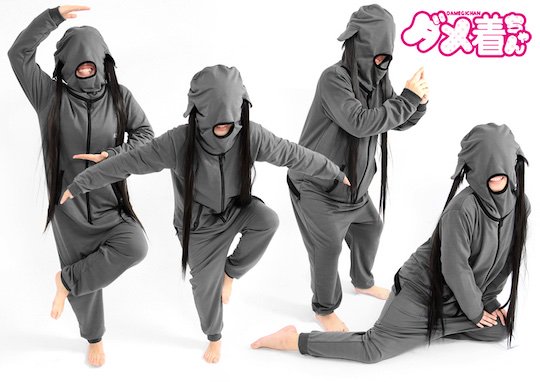 The Damegi-chan Pajama Suit is part of a growing line up outlandish "indoor wear" designed with comfort and laziness in mind. There's nothing to stop you wearing this pajama suit while you are out and about, especially on October 31st.
Mousou Exposed Butt T-Shirt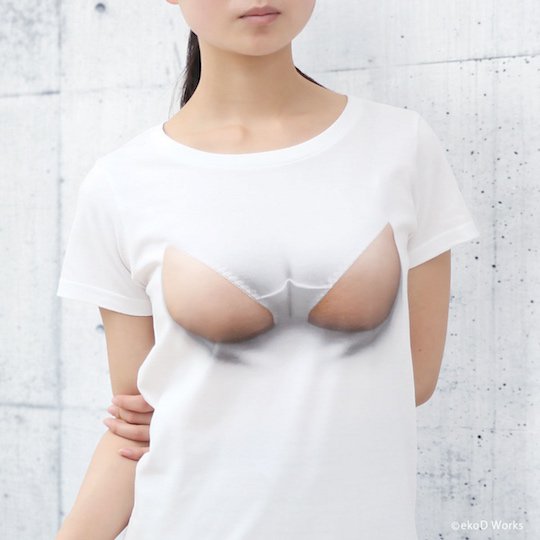 We reckon the Mousou Exposed Butt T-Shirt will be most popular with guys and gals who want to add a little something extra to their chests. If you've got it, flaunt it! There's also a bust version.
Korilakkuma Wearable Blanket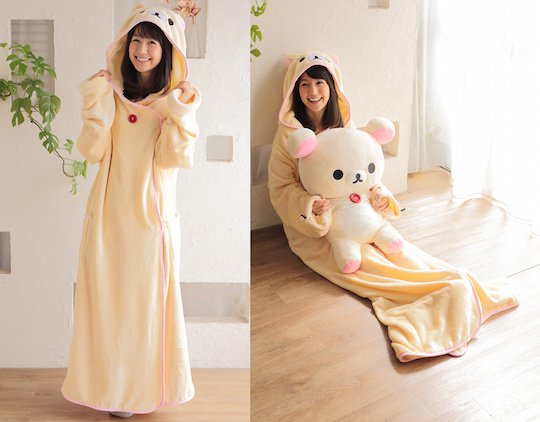 Based on friend of the much-loved San-X character Rilakkuma, the Korilakkuma Wearable Blanket is as comfy as it sounds — and even more importantly, it's super cute!
Gakuran Swimsuit Japanese Schoolboy Coat Cosplay Costume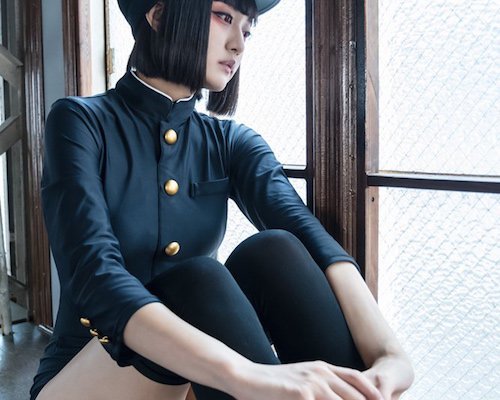 Based on a classic type of Prussian-style coat worn by male school students, the Gakuran Swimsuit Japanese Schoolboy Coat Cosplay Costume is one of the most original swimwear item this year. OK, it might be a bit chilly to wear for Halloween but it will definitely leave an impression!
Star Wars Inflatable First Order Stormtrooper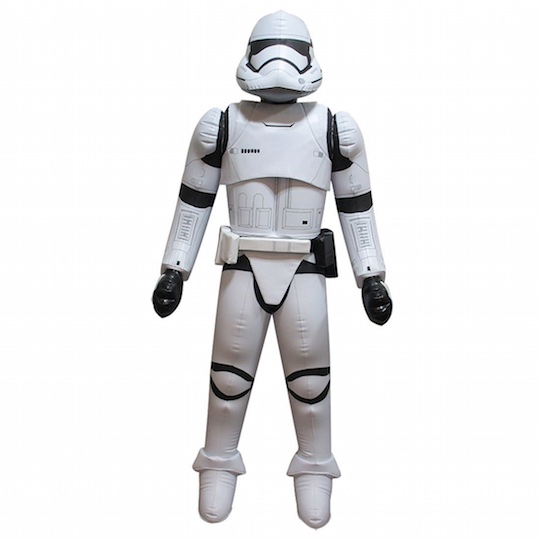 This one is not a costume per se, but with the Star Wars Inflatable First Order Stormtrooper you can have your own personanl companion (or should that be bodyguard?) while you descend on your party.
Kitsune Fox Knee-High Socks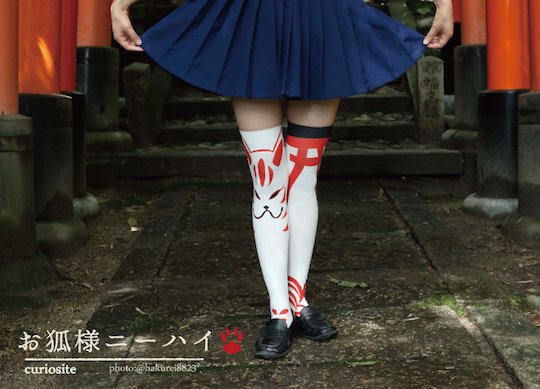 Add a very Japanese and Shinto-inspired touch to your costume with these Kitsune Fox Knee-High Socks. The kitsune is a shapeshifting trickster from Japanese mythology, and these socks may just bring out your mischievous side!
Pantsu Mask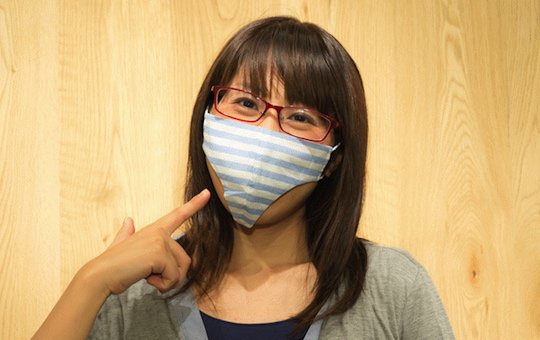 Just to warn you: wearing the Pantsu Mask might just get you arrested! But we reckon this panties face mask is about as unique as you can get when it comes to shocking and amusing fellow partygoers.
V-Varen Nagasaki Fundoshi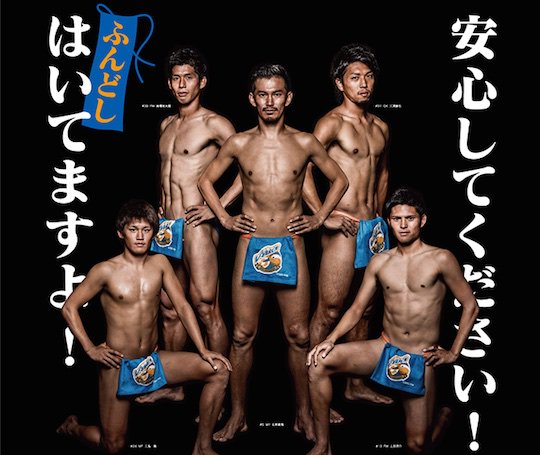 It is said the fundoshi loincloths are making a comeback and this is one of the most interesting examples of late. The V-Varen Nagasaki Fundoshi is recommended for brave men who want to show off their bodies on All Hallows' Eve. If anyone asks you why, you can just tell them you're a soccer fan since this fundoshi is actually merchandise for a professional team in southern Japan.