You might think there isn't much room for further development in the design of the humble flower vase. But you'd be wrong.
Designed by Fumiaki Goto/224 Porcelain, the Hanabunko is a flower vase handmade from Hizen Yoshida-yaki ceramic from the Saga region. The minimalist design comes in either a blue or white color, and functions as both a book shelf divider and vase. It even comes with a "book cover" that you can slip off.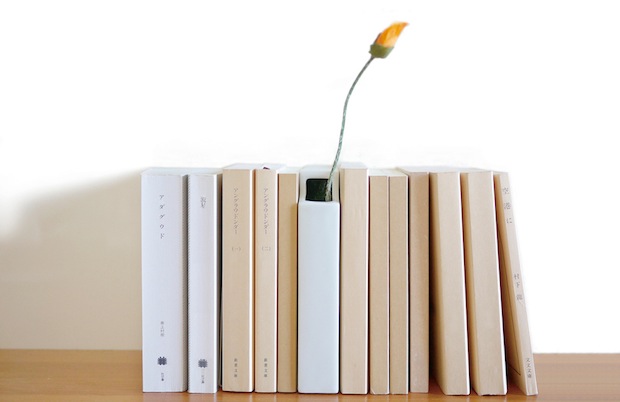 JapanTrendshop describes it as "a cute twist on flower pressing. This time you don't press flowers between the pages of a thick book. Instead, a flower can stand up comfortably right between the books on your shelf. The Hanabunko Flower Vase is a slender vase that at a glance looks like a book and can act both as a way to decorate your library and as a divider to help organize your titles."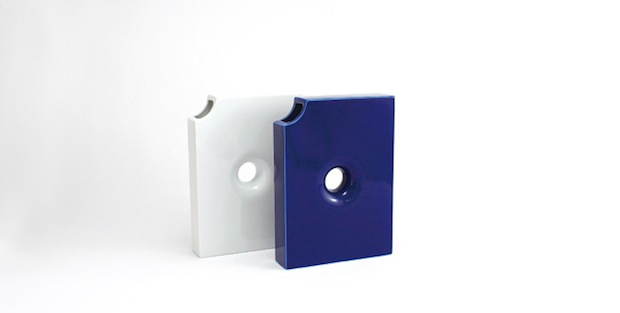 The name literally means "flower paperback"; bunko are the small-format paperback books in Japan that slip perfectly into your pocket or bag. These are usually novels and cheap to buy.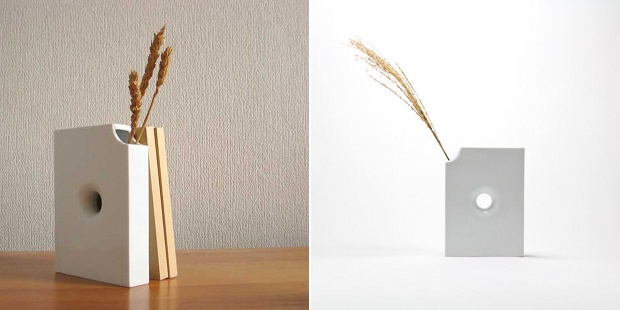 The Hanabunko makes for a clever, unobtrusive and attractive tool for separating the various sections in your library. You can stand it up vertically or lay it down horizontally, and it will be equally at home among paperbacks or larger hardback volumes.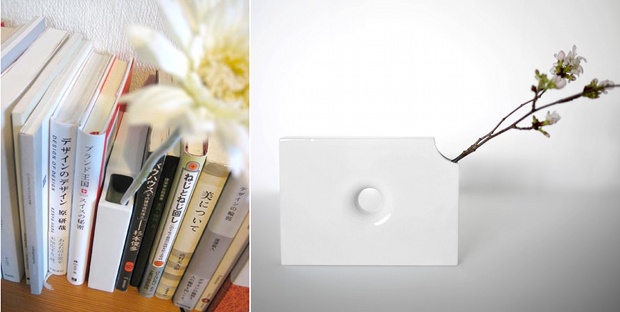 The Hanabunko is now available from JapanTrendShop.