Two members of AKB48, Japan's largest music idol group, have been attacked by a fan with a saw at a "hand-shaking" event.
On Sunday May 25th, the 24-year-old male attacker injured popular members Rina Kawaei (19) and Anna Iriyama (18) on the head and right hands, while a male member of staff was cut on the left hand.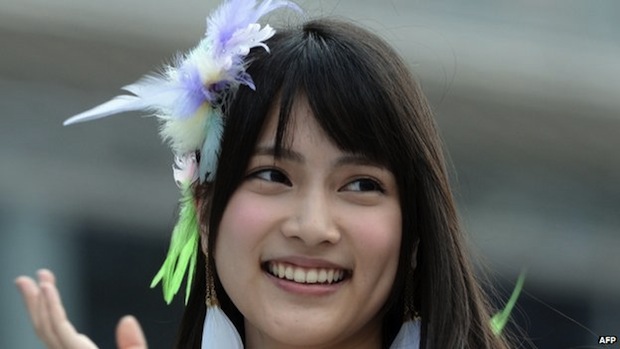 The attack happened just before 5pm at an event attended by 5,000 fans meeting 50 AKB48 idols. After the incident, the event was cancelled.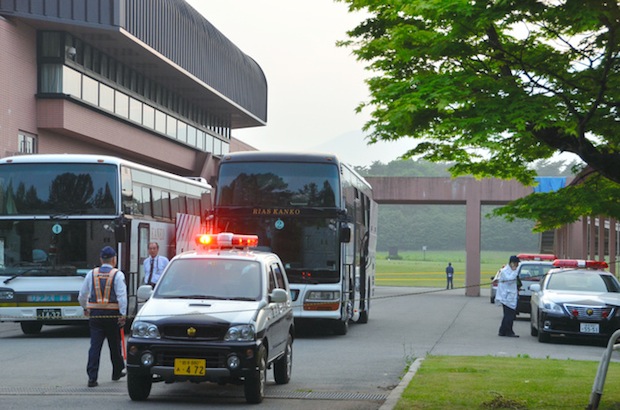 [Image source]
AKS, the company that runs the AKB48 empire, has said that Kawaei's right thumb was lacerated and fractured, while Iriyama suffered the same injuries to her pinkie, as well as wounds to her head. Both received emergency operations. Neither was maimed seriously.
The "hand-shaking" events are notorious meet-and-greet sessions which you get tickets to by purchasing CDs.
There are always bouncers at these events to prevent fans from getting too intimate with the idols and to move them along after a few seconds of precious time with the girls.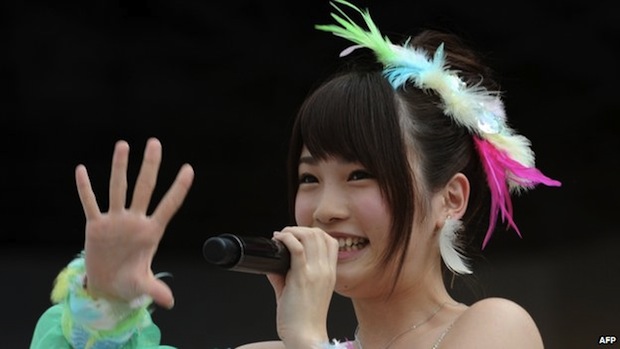 The attacker is now in police custody. He has been named as the unemployed Satoru Umeta from Towada City in Aomori Prefecture.
The event was to promote the group's 33rd single "Heart Electric" and 35th single "Mae Shika Mukanee" (I only face/look forward) at the Apio conference hall in Takizawa City in Iwate Prefecture.
A concert scheduled to be held today (Monday) has been cancelled.