The Maison Hermès Ginza store is already one of the architectural highlights of the capital, thanks to its impressive glass walls. Now the Hermès presence in Ginza just got better with the Hermès Jingle Games event, held at Ginza Sony Park from December 7th to December 25th.
Players can access the dedicated website and then receive customized Hermès Christmas greetings cards. At Ginza Sony Park, visitors can enjoy a Kelly bag-themed playground with the famed Hermès accessory as a retro 8-bit video game character in various sizes. At night during weekends and public holidays, groups of two people can also play interactive games with the projection mapping footage that appears on the neighboring Maison Hermès Ginza store.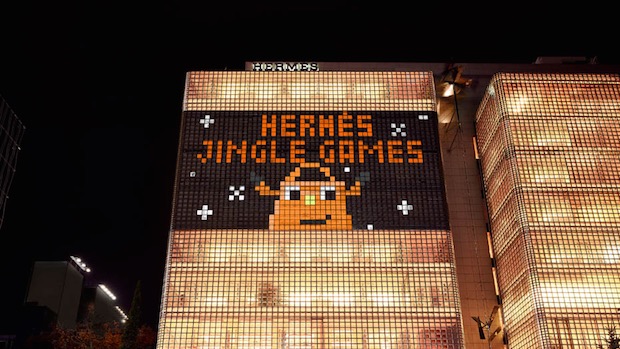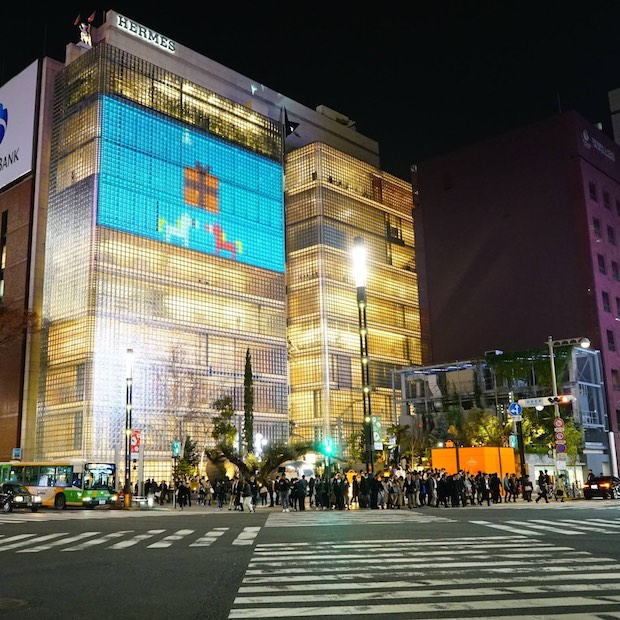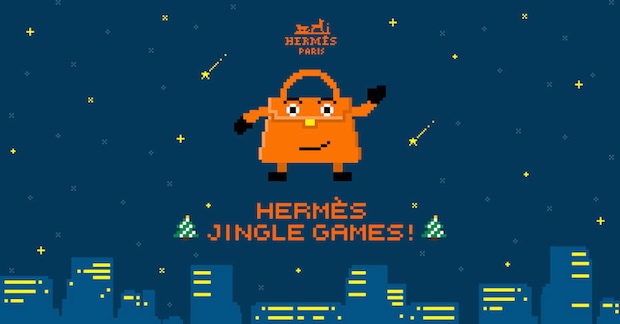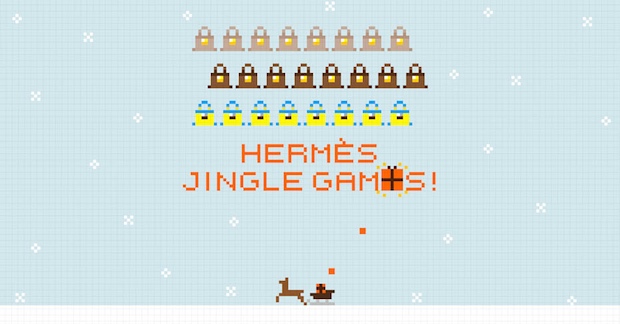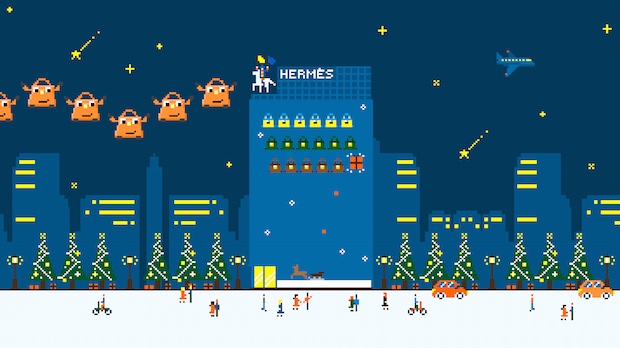 Ginza Sony Park is the semi-open-air venue standing temporarily on the former site of the iconic Sony Building, which was demolished in 2017 and will transform into a new structure after the 2020 Olympics.
The event also recalls the giant game of Tetris that people could play on an entire wall of a high-rise in Osaka in late 2017.
Maison Hermès Ginza is far more than just a high-end fashion store. It has some of the best window displays in the city and also hosts a free art gallery on the top floor that features exhibits by globally renowned figures.