Visitors to the Abeno Harukas in Osaka, Japan, can currently enjoy games of the classic game Tetris on a giant wall located on the top floor of the skyscraper.
The game is projected onto a space measuring 12 meters (nearly 40 feet) in height and 3.5 meters (11.4 feet) in diameter. The attraction is installed from December 1st until February 28th.
There is no fee to play the Tetris Tower game, which is the first "live" Tetris event of its kind in Japan, but admission is charged for the viewing platform on the 58th floor where the game is located. One game session for two players lasts around 3 minutes and is available from the evening (times vary per week). There are three control stations, found on the 60th floor overlooking the 58th-floor Harukas 300 observation deck.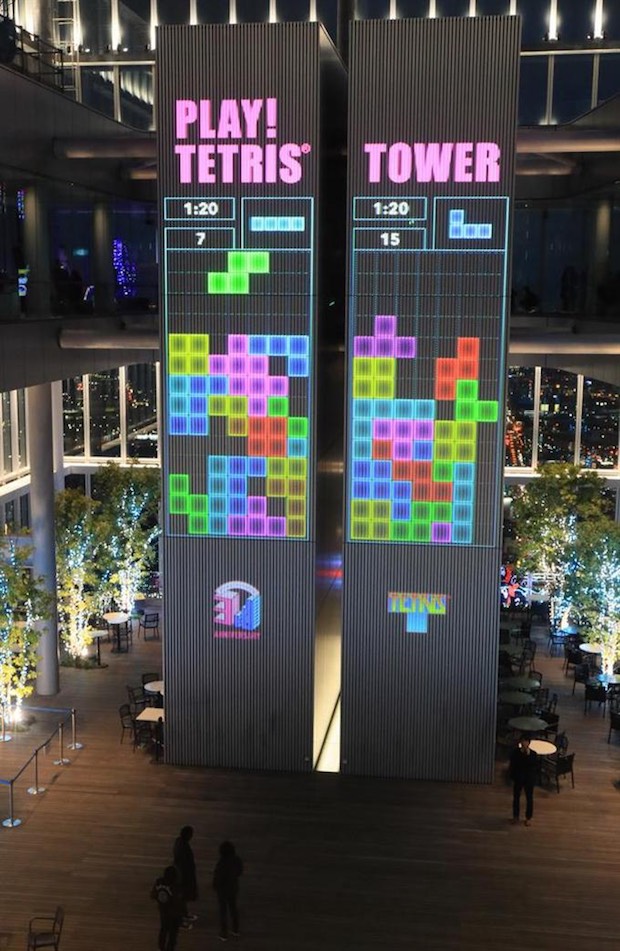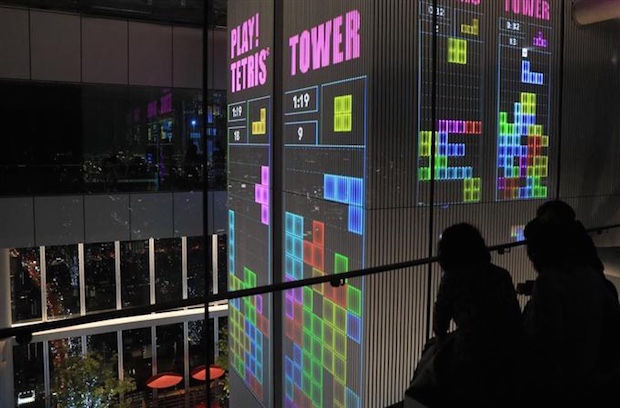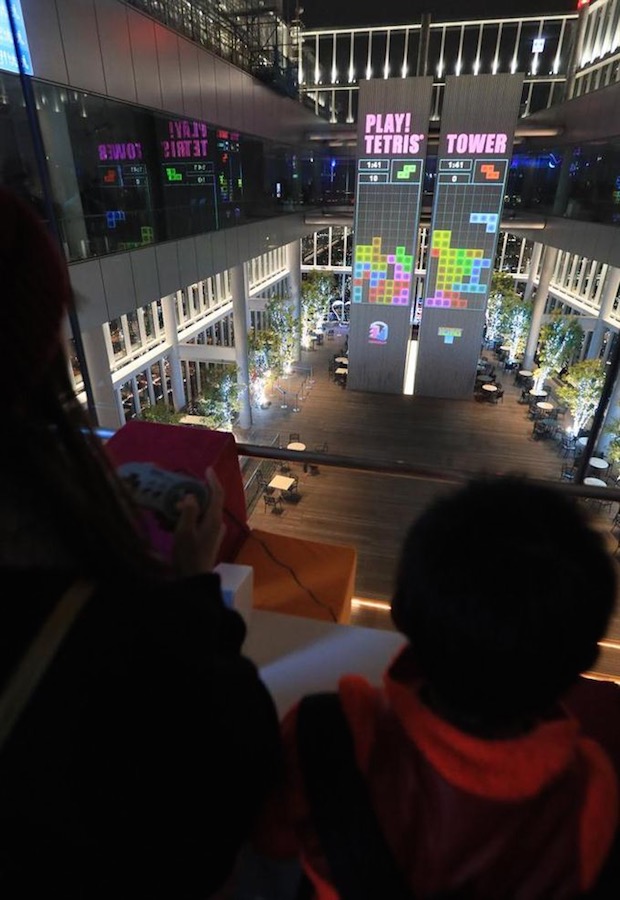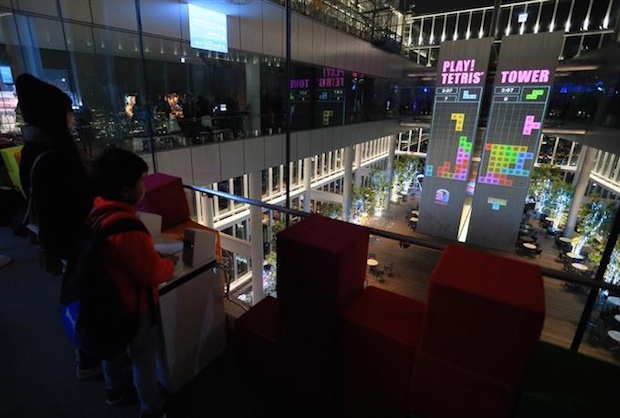 Abeno Harukas is Japan's tallest building, located in the unlikely place of Abeno, an area just south of the main commercial center of Osaka. It opened in 2014.
Tetris is celebrating its 33rd anniversary this year. Japan has experienced a recent wave of nostalgia for past video games and hit products, including the series of Transformers-inspired Infobar phones earlier this year, the Tamagotchi 20th Anniversary Original Model, and Nintendo's return to its roots with the releases of mini consoles Nintendo Classic Mini Super Famicom and Nintendo Famicom Mini NES Classic Console. The popularity of Pokémon Go has also revived interest in the Pokémon franchise and Sony has created a rebooted version of its iconic aibo robotic dog.
Photos via Sankei Shimbun.