The lingerie brand Triumph International has paid tribute to the soon-to-end Heisei period with a bra, skirt, and boots set.
Various elements in the clothing reference social and cultural changes in Japan over the past 30 years, including the pink trim that represents nadeshiko, the flower that is also the name of (the immensely successful) Japan's women's national football team. The trim's fur harks back to nightclubs like Juliana's, where fur (and bodycons) were popular with dancers in the final, hedonistic days of the bubble era that ended in the early 1990s as Japan's economy then moved into the so-called "Lost Decade."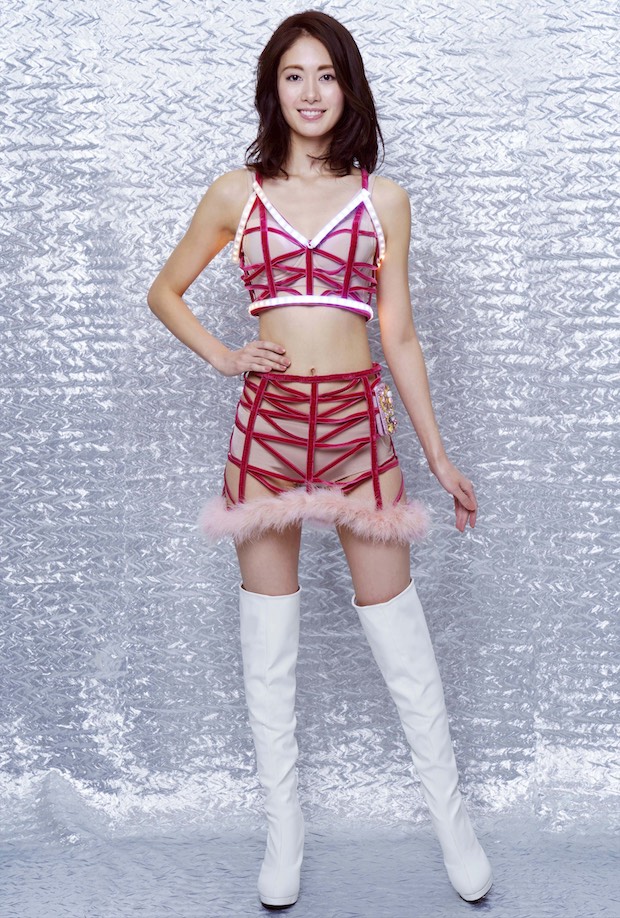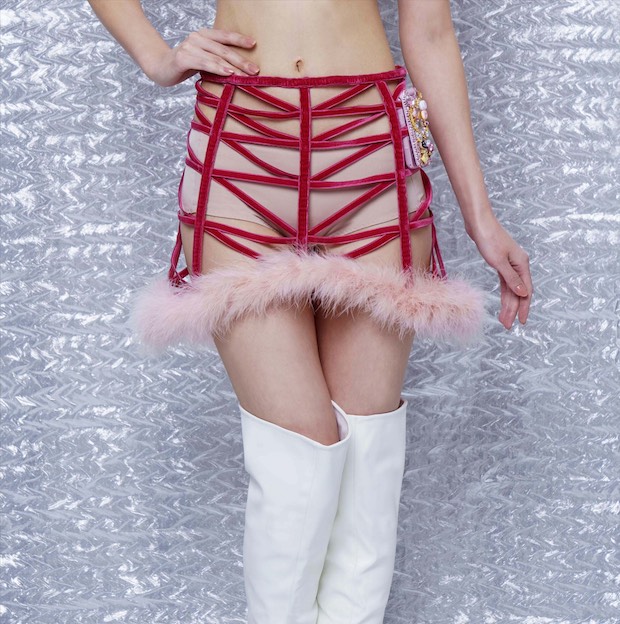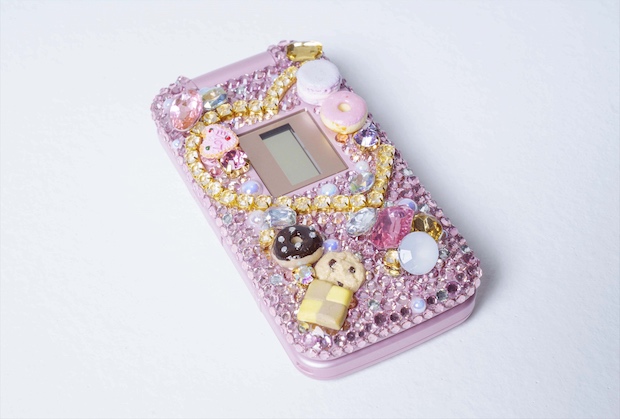 Perhaps less clear, though, is the inspiration provided by Tokyo Skytree, one of the most significant additions to the city's landscape this century. The lights on the bra match the color and blinking speed of the lights on Tokyo Skytree. The red cross-hatching also replicates the design of the tower, which is Japan's tallest and one of the tallest in the world.
The signs of 1990s female fashion are also evident with the boots and the deco-keitai "decorated mobile" clamshell phones that many young women in Japan had, long before iPhones and the like came along and ushered in the digital revolution.
And to complement the bra, skirt, and boots, there are also push-up pads — furry, of course!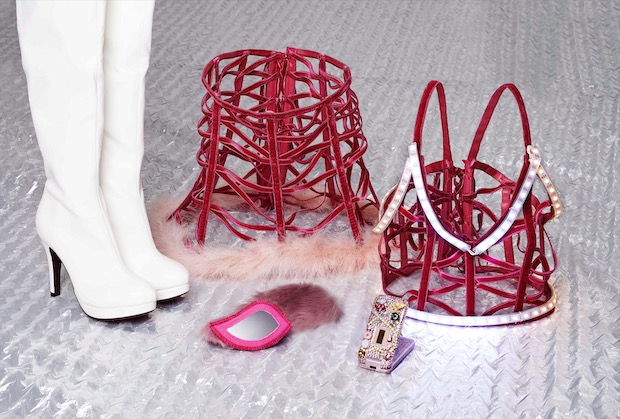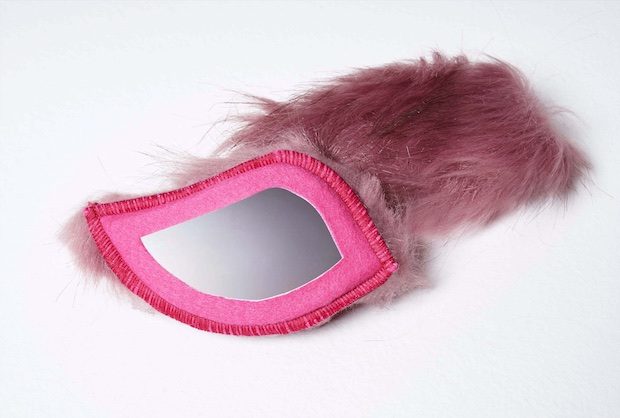 The Heisei period will officially end when the current emperor, Akihito, abdicates at the end of April next year, passing the Chrysanthemum Throne on to his son, Naruhito, from May 1st. The Japanese era name system means that Heisei will conclude and make way for a new, as-yet-unnamed period.
As such, "end of Heisei" has become a publicity mantra used in all kinds of events, services, and products over the past few months after the abdication date was finalized.
The Triumph International concept bras, which are not available for consumers to buy, have become something of a media perennial, appearing twice a year largely as a publicity stunt but nonetheless providing something of a gauge on the zeigeist by ostensibly reflecting recent socio-cultural trends. Previous examples include bras inspired by glass-ceiling-breaking women as well as the much-maligned government Premium Friday initiative. The concept bras first appeared in the late 1980s, just before the start of Heisei, and have been a staple throughout the three decades since.