Karaoke is an ever-evolving social activity. In recent years we've seen karaoke-for-one services springing up, karaoke rooms transform into a fashion pop-up shop, and even a karaoke-convenience store business model. Cosplay is also regularly available at karaoke rooms, as well as musical instruments.
Now Humming Girls Room with JOYSOUND will be opening at JOYSOUND Shinagawa for two days only, January 17th-18th.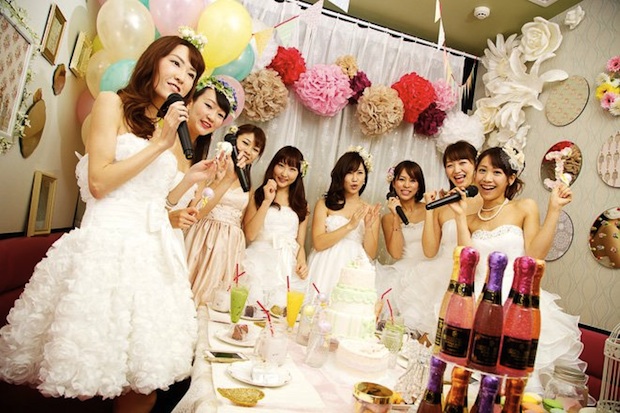 So-called women-only Joshi-kai ("girls' meet-ups") have become popular at restaurants and other places, invariably involving an activity combined with a group meal. This time it's photography and luxury cosplay, since in the karaoke room you can dress us in a wedding dress and pretend you are getting married.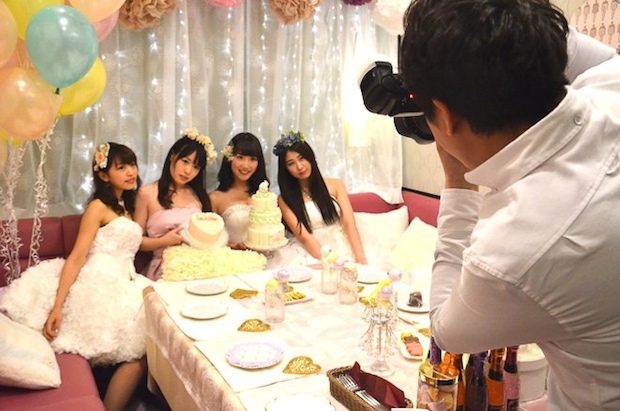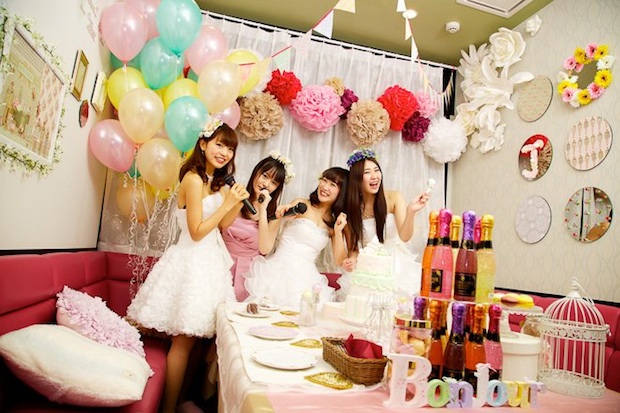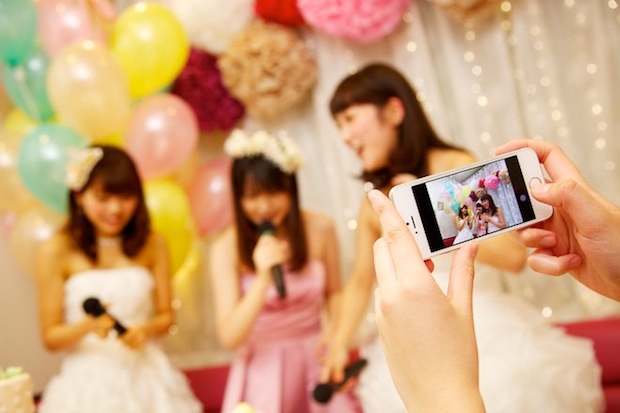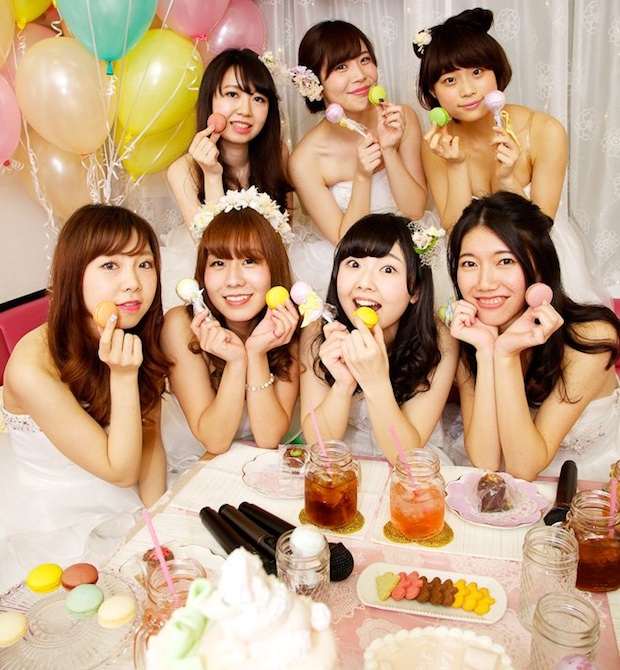 The service costs ¥5,000 per person, with which you get all-you-can-drink, food and special desserts, as well as portraits taken of you and your friends. JOYSOUND is offering the service for groups of 3-8 participants. No proof of actual marriage is required, though it could also serve as a really cheap wedding party.