Japan's love affair with the pet rarely fails to impress.
And now just in time for New Year and the winter, we have the Katatsu Mobile Kotatsu Cat Table. While not an actual kotatsu (a table with a heater and blanket) — or as impressive as the Neo-Kotatsu fashion we saw earlier in the year — this pet clothing set by brand Unihabitat is designed to help you recreate those cute pictures of cats snuggling under the kotatsu.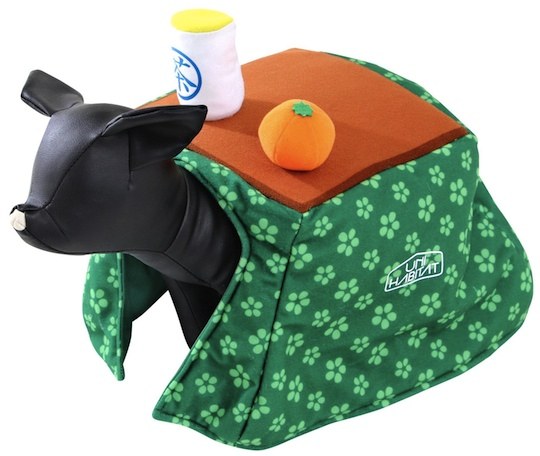 If you can persuade your feline friend to wear this Velcro-strap contraption, complete with "orange" and "tea" on the top, then you are guaranteed a thousand photo opportunities.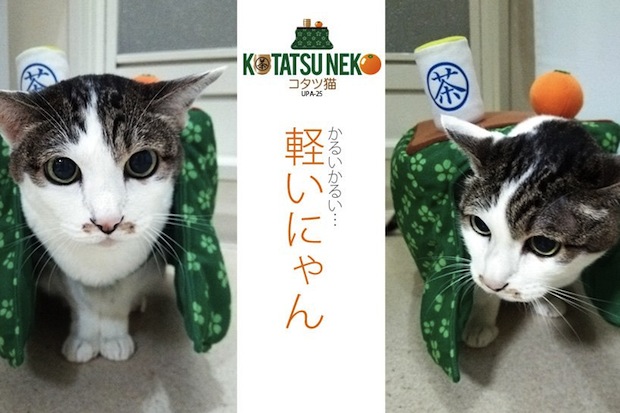 Not to be left out, Unihabitat also make something for the pooches too. Although hot dogs are not especially common snacks in Japan, that didn't stop these pet clothes designers from coming up with a sausage-and-bun-themed "backpack" for dogs.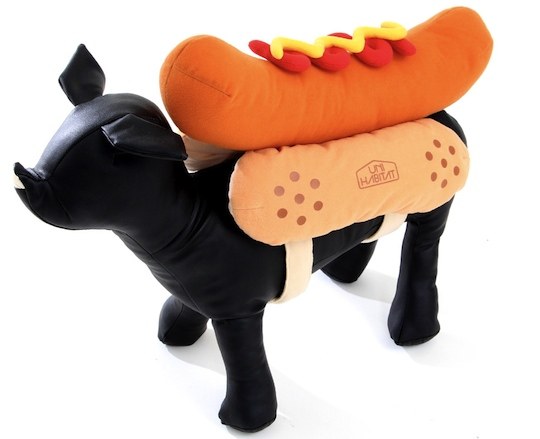 Yes, the naming should be obvious here — it's the Hot Dog Pet Clothes.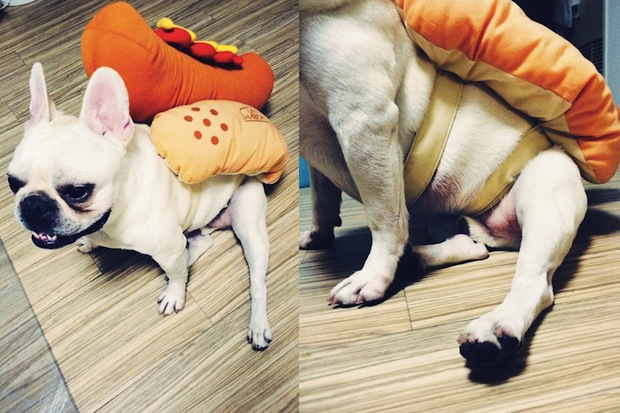 We love the ever-evolving world of Japanese pet trends.
Dog wine? Here it is.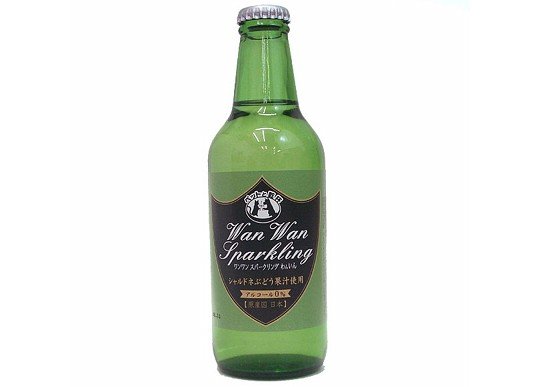 A t-shirt for your dog made from Japanese paper? Here it is.
A special box for storing your cat's whiskers? Of course. (And there's even one for storing their old teeth too!)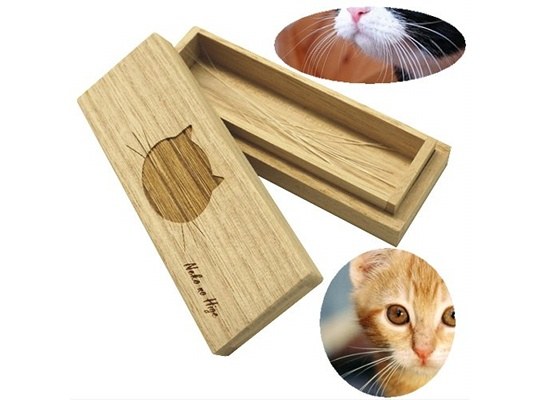 Still, perhaps nothing beats the Pet Emergency Evacuation Jacket, designed to protect your animal chum even if Mother Nature turns nasty (actually there are many of these types of bags and items for helping your pet in an earthquake or disaster).

And for less "wacky" products, there are clever tools for cleaning up pet hair and even stylish "architecture for dogs". Saying that, the duckbill-shaped Oppo Dog Muzzle Quack, while brilliantly original in design, probably did not do much for the reputation of Japan's pet industry overseas.