Last month the world suddenly got interested in Domino's Pizza in Japan, specifically what it was doing in Hokkaido: apparently trying to train a reindeer to deliver pizzas.
So far, so wacky.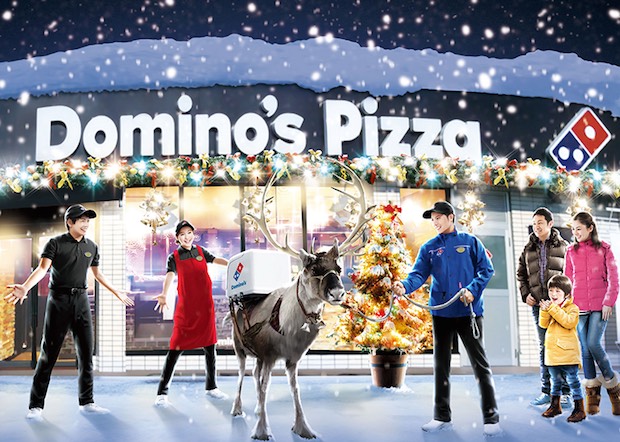 Naturally, this was all a marketing ploy by Domino's Pizza to promote their lineup during the holidays season, when people are usually holed up with their extended families and in need of some freshly cooked comforts.
Due to obvious difficulties of getting an animal to carry boxes of pizzas, Domino's Pizza has canceled its experiments with using reindeers to delivery takeaways. Instead, it has dressed up some of its bikes in reindeer cosplay for the rest of December. It's quite well done: there's a nose attached to the front and antlers on the roof, and even hind legs sticking out of the box on the back.
Domino's hasn't announced details of how many motorbikes will be decked out in Rudolph gear or where they will be running, so keep your eyes peeled for sightings over the month.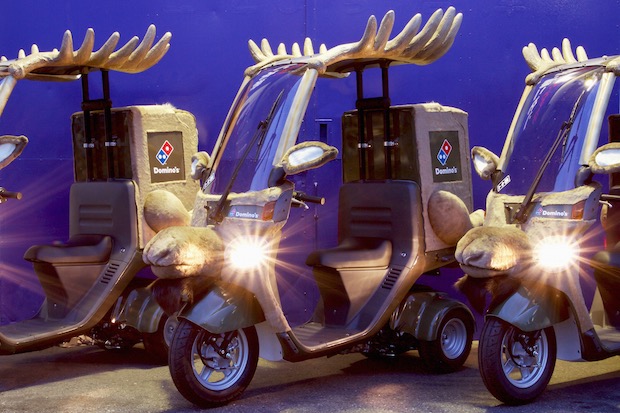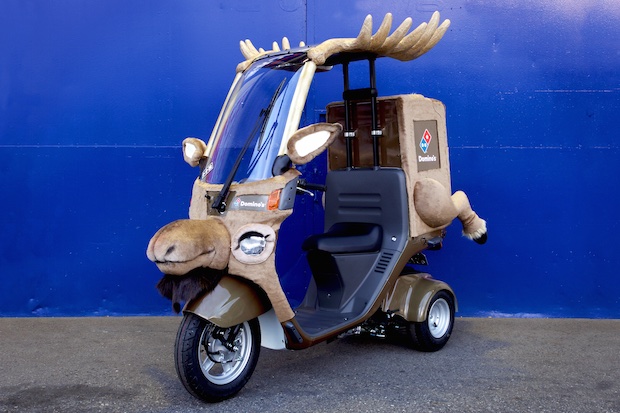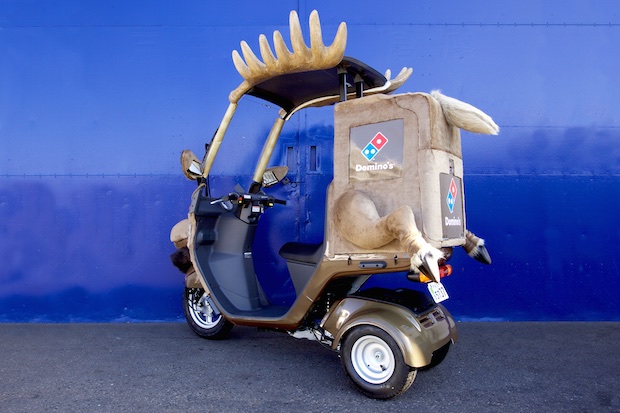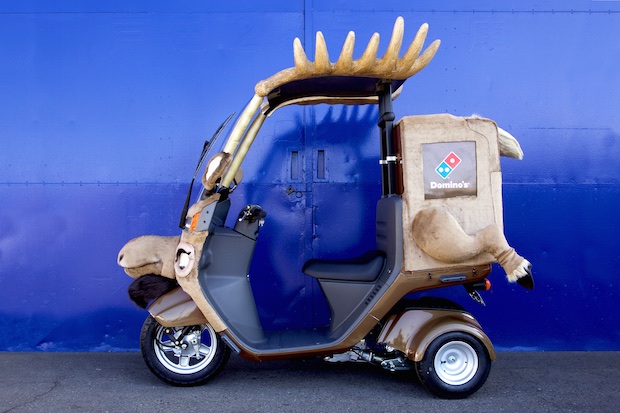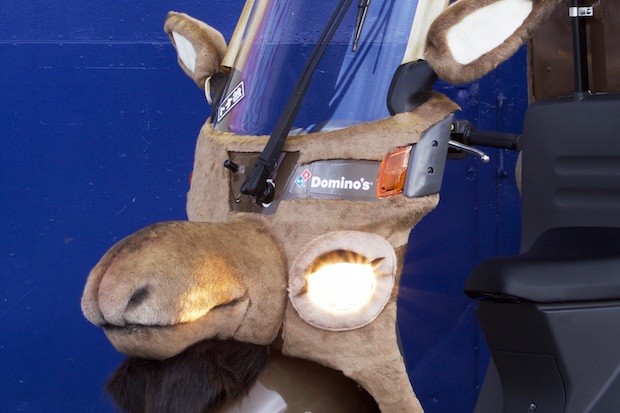 There is also an update to the Domino's Pizza GPS "driver tracking" app that allows you to see how your delivery is getting along. Of course, the icon for the driver has now become a reindeer.