By now you've probably heard of maid cafes, where patrons are served by young girls in maid costumes (who also sometimes iron customers' shirts). But what about a maid gym?
One exists and is located (soon) in — you've guessed it — Akihabara.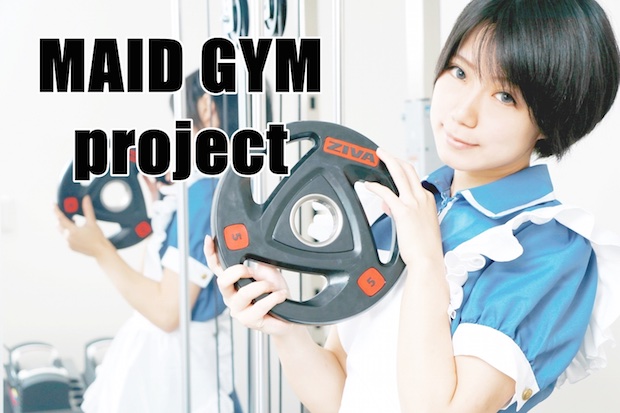 Head there to get personanlized workout coaching from cute girls in maid costumes. That's the simple but winning concept behind the Maid Gym, though you can't got there just yet. It's currently a crowdfunding campaign, but given that it has already raised 110% of its target with still over 30 days to go, we think it's safe to say this one is actually happening very soon. And if you spot a bunch of well-toned otaku hanging around Akihabara in the near future, you'll know why.
The space is going to be, well, intimate. There is only room for three people working out at one time (each with their own personal maid trainer, there's no need to share).
A 50-minute session is expected to cost ¥7,500, which includes a drink, while registering for membership will set you back ¥10,000. As far as gyms in Tokyo go, it's not cheap but neither is it the most expensive fitness club around.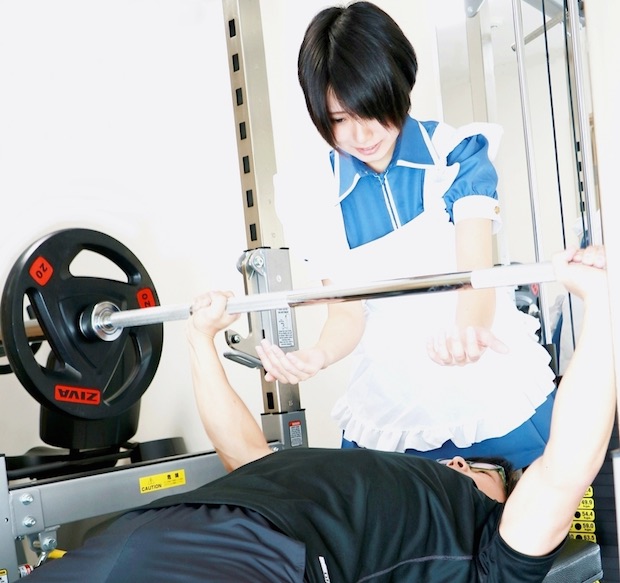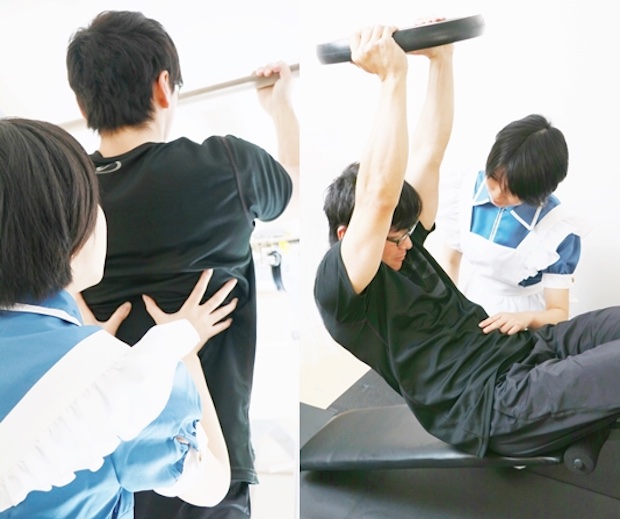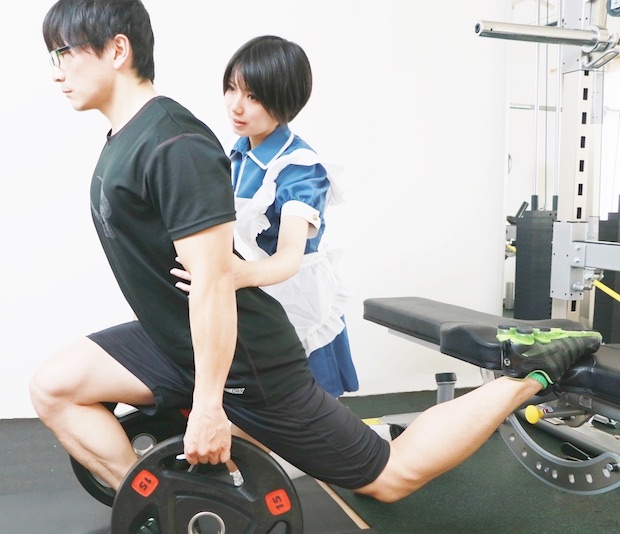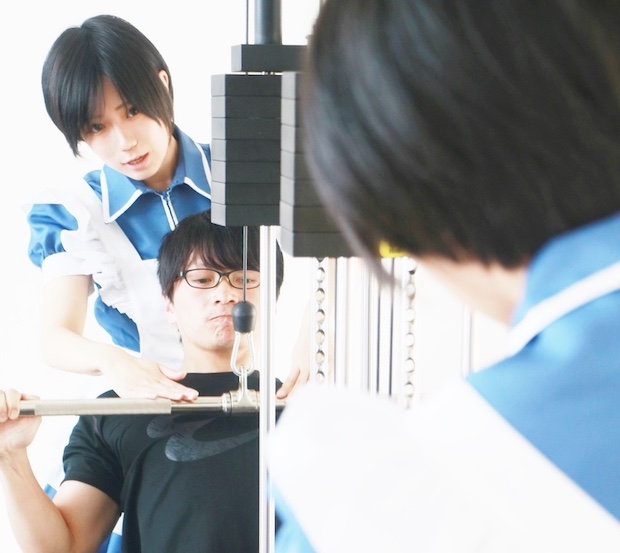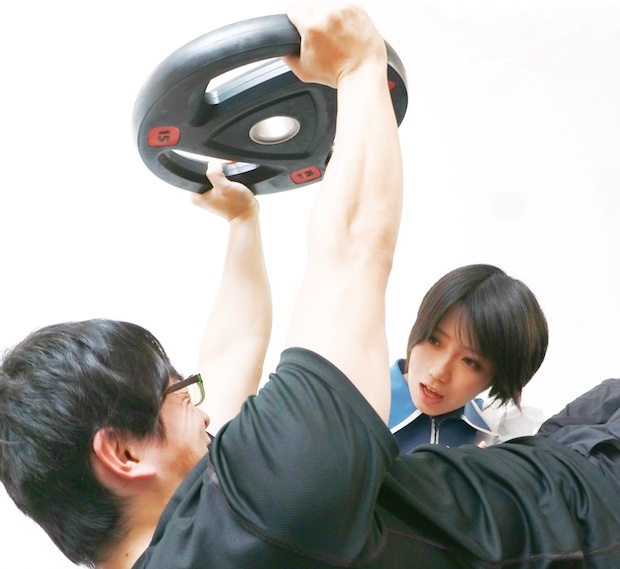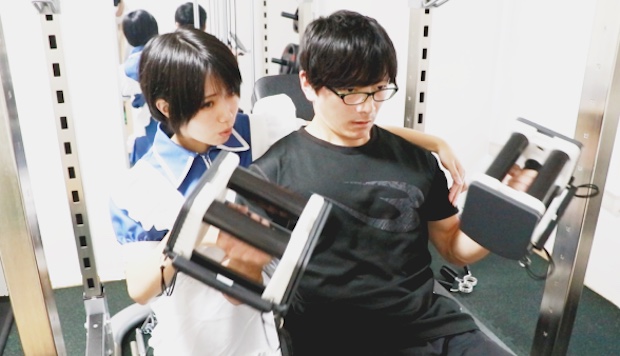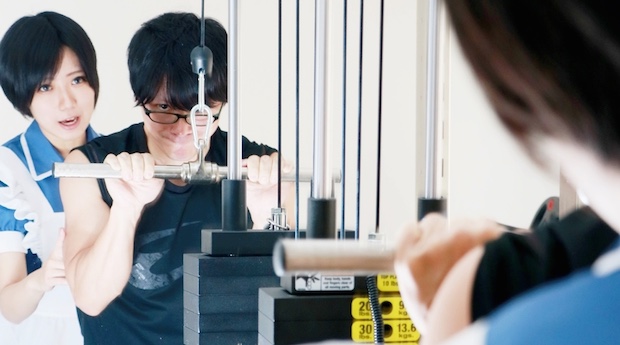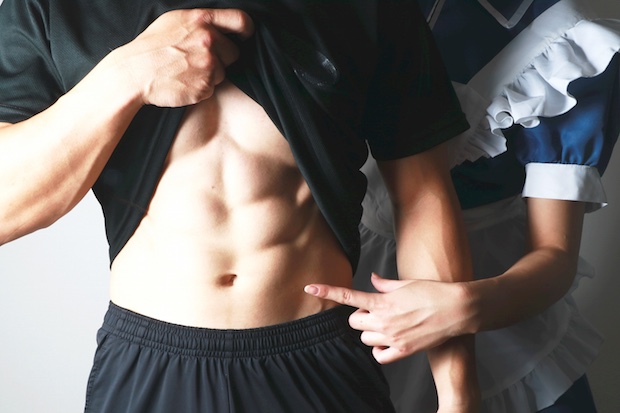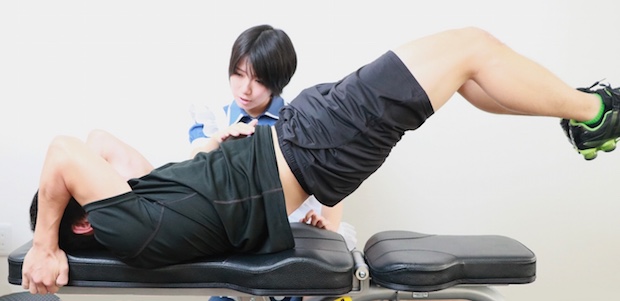 The jury is still out on whether or not having a young female companion beside you to smile and encourage your every strain and stretch will actually help boost your physique in the long run, though the other appeals of this service for a certain (male) demographic are surely obvious enough. Somehow we doubt this gym will be promoted much by the powers that be as an example of Japanese sporting prowess during the 2020 Olympics in Tokyo.