Dyson, the UK vacuum cleaner brand, has chosen Japan to be the first market for its upcoming new robot vacuum cleaner, the Dyson 360 Eye. To get local consumers in the mood, it has opened a mini showroom in Omotesando. Japan is Dyson's second-largest market, accounting for around 20% of overall sales, says Nikkei.
Japan's vacuum sales rose 6% to 9.31 million units in 2014, with cordlesss, robot and stick designs very popular. All this means that robot vacuum cleaners are really big now in Japan, with most local electronics manufacturers producing a line, including Sharp's Cocorobo and Toshiba's Torneo.
While Dyson has gone for chic and other makers are pulling out all the technological stops (anti-allergen, anti-bacteria, talking, smartphone-controlled), some are content to opt for another tactic entirely. Making robot vacuum cleaners cute.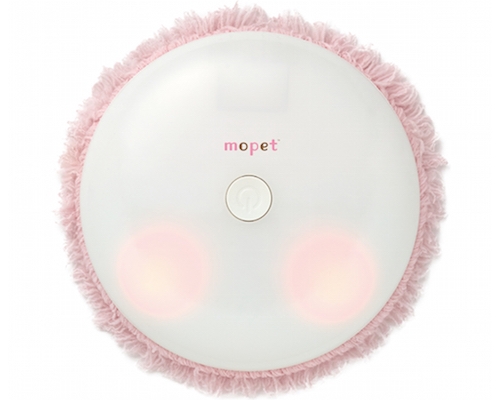 The Mopet Microfiber Mop Robot Vacuum Cleaner is a new robotic cleaning gadget by CCP.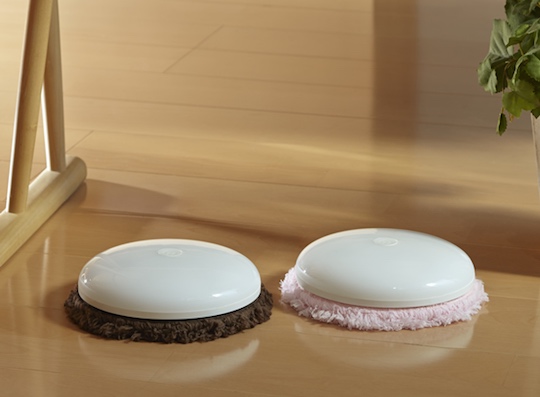 Not only does this follow-up to the Mofa cleaning bot retain much the same functions, it also still has the flat, mop-like design. So what's different? The Mopet has upped the cute ratio. It encourages you to customize and decorate your cleaner with the colorful stickers provided.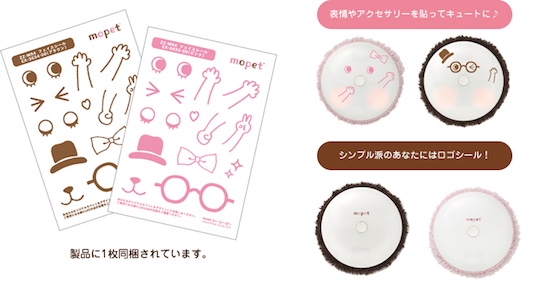 In Japan, it used to be very popular to decorate your mobile phone with phone straps, stickers and more (until the iPhone arrived and everyone started being boring). Likewise, decorated nail art and customizable photo booths continue to evolve, sometimes even converging.
It's far from the first time that we have seen this trend for "cute" (kawaii) robotic cleaners.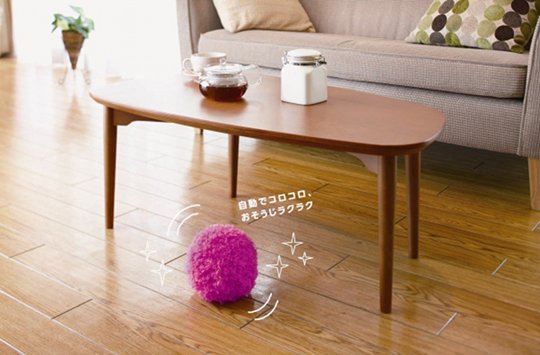 The same makers previously gave us the Mocoro Robotic Fur Ball Vacuum Cleaner and the follow-up, the Mocoro Mop Ball CZ-564, a kind of fuzzball-style rolling cleaning gadget.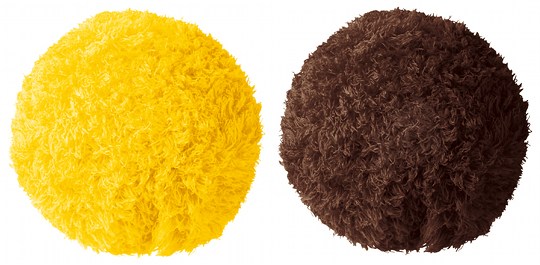 The Auto Mee S reduced the scale but not the cuteness, cleaning the screen of your tablet or smartphone.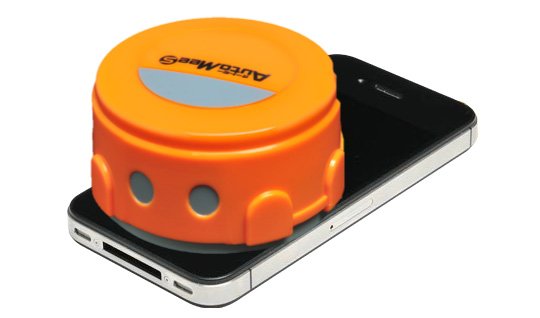 Panasonic, meanwhile, developed the Fukitorimushi ("wiping cleaner"), a kimo-kawaii (creepy-cute) inchworm-style vacuum cleaner.
And then things enter the world of toys: the RC Sugoi Mop ostensibly helps you clean the house, but we suspect it's more for fun.