People from Britain, like myself, often forget that many other countries don't have roundabouts. The idea of a circular junction with no traffic lights, where the unspoken rules of the road define who gives way and who pulls out and when — this frankly baffles non-Britons when they first witness the workings of one of the nation's iconic roundabouts.
While standardized and made famous in the UK during the 1990's, there are roundabouts today in places as far apart as Qatar, New Zealand, China and France. And now Japan.
There has been some speculation about Japan introducing signal-less roundabouts in the past but they've finally done it. There are 15 operating in 7 prefectures around Japan, as of September 1st. There are actually around 140 circular intersections in Japan, with some of these now legally designated as roundabouts.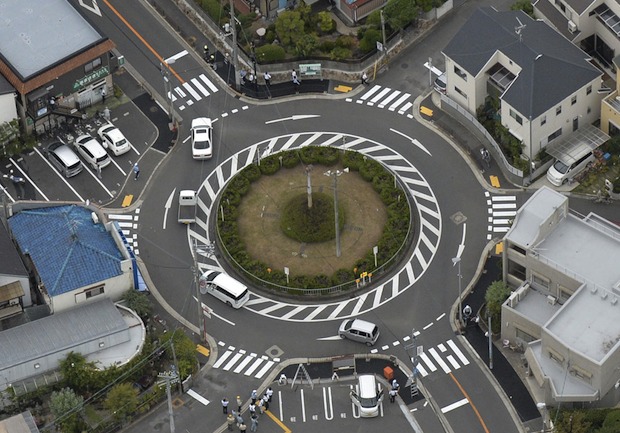 In 2012 six unsignalized intersections were tested in Karuizawa, Nagano, and then further tests were carried out in Shizuoka and Shiga prefectures.
Motorists in Japan, with its danger of electrical blackouts from the frequent earthquakes and other natural disasters, are actually possibly safer off with roundabouts, as they can be used without power. Roundabouts are not only better for the environment, they are also said to reduce accidents.
And if the idea of giving way to oncoming motorists without a signal to tell you to stop sounds like a recipe for traffic mayhem, remember that the Japanese a polite bunch. We predict the roundabout will be a success in this land of small cars and good manners.