The fashion accessory brand Q-pot, known for its chocolate-themed products, has got together with Sharp to create a special limited edition Q-pot. Melty Chocolate TV, which it is selling exclusively through its online shop and Harajuku store from September 17th.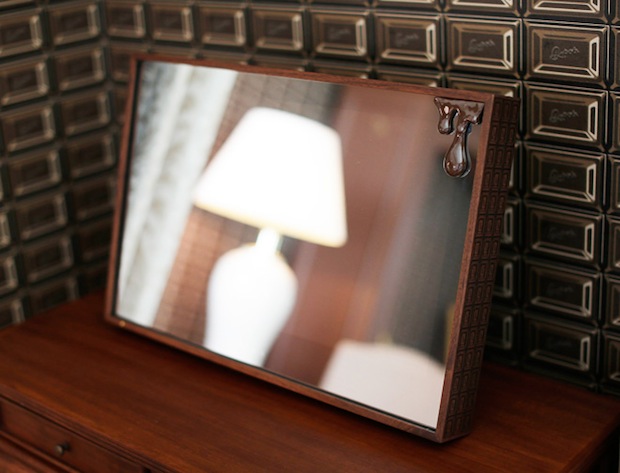 Obviously, like all of Q-pots sugary accessories, it's not actually made of chocolate. Don't try eating the screen! The frame is in fact black walnut wood. Also look out for the ten ants disguised around the TV.
Why ants? Well, ants like chocolate and this is a Japanese pun. The word for ant is "ari" and the word for ten is "tou". In this way it is saying both "There are 10 ants" (ari ga tou) and "thank you" (arigatou). Quite what the gratitude is for, we're not sure…
The "melting" chocolate part can be taken off and attached to wherever you want it to be on the TV, and the whole thing turns into a mirror when you turn off the power.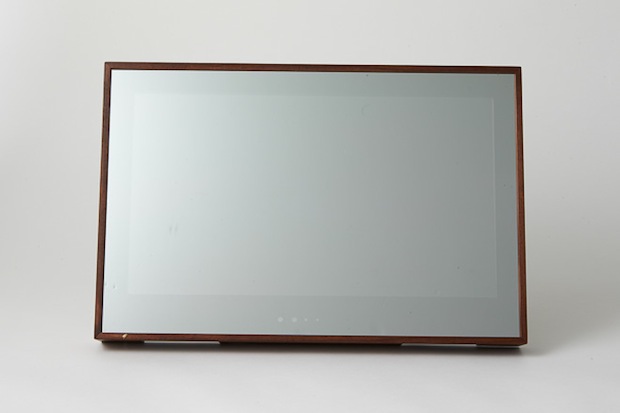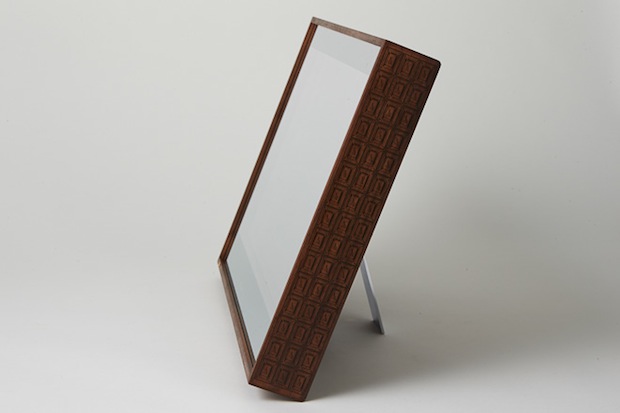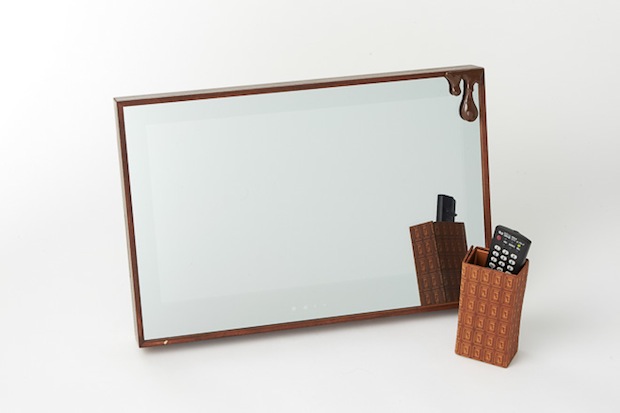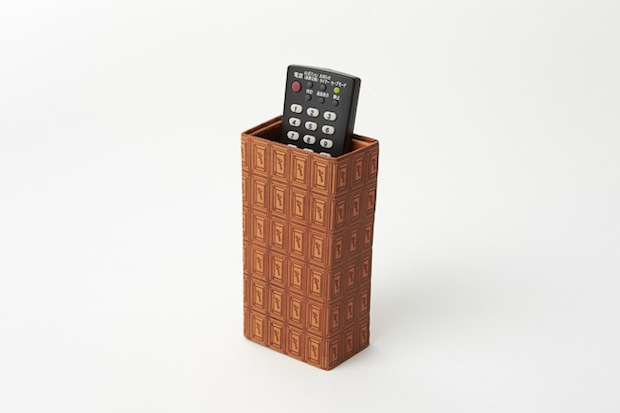 There is even a box for the remote control box in the same design and the whole frame can be hung on the wall.
The Q-pot Melty Chocolate TV does come at a price rather more than a bar of chocolate — ¥171,000 (over $1,600), plus tax, to be exact. That's about 17 times what I paid for my television set, though mine is made of boring materials like plastic.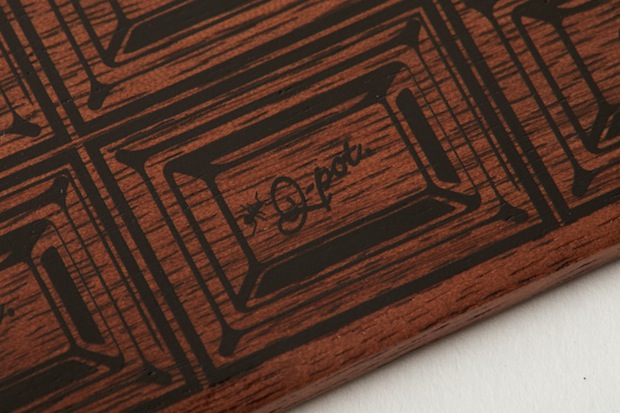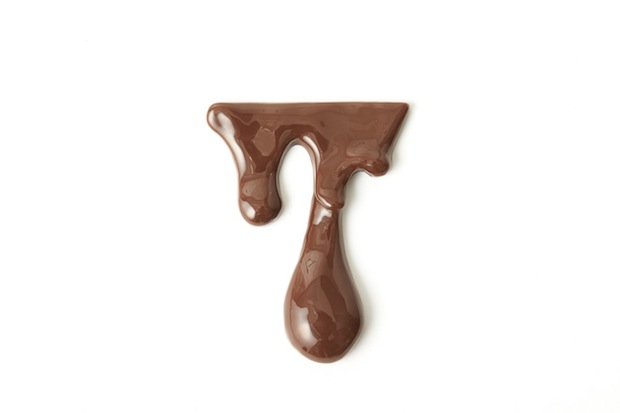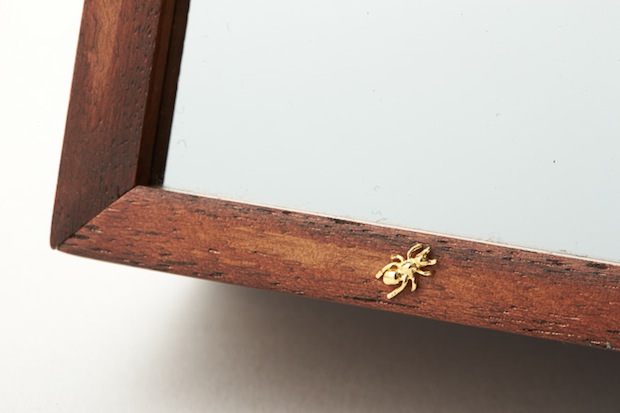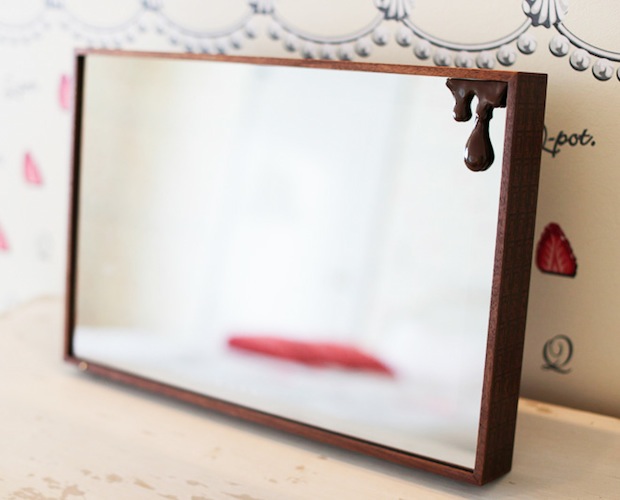 The Q-pot. brand was launched in 2002 by Tadaaki Wakamatsu. Its previous headline-grabbing products and projects include the Q-pot Cafe in Tokyo and a series of Sharp chocolate phones and iPod accessories.