Japanese wrestling likely isn't the most natural choice for your look when you start up a new fashion brand. The sport (entertainment?) is a kind of a mix of martial arts and American-style wrestling — and certainly nothing like sumo.
Hardly the ingredients for some new apparel, right?
But then if you are a young clothes designer just graduating from fashion school in Tokyo, perhaps you think differently.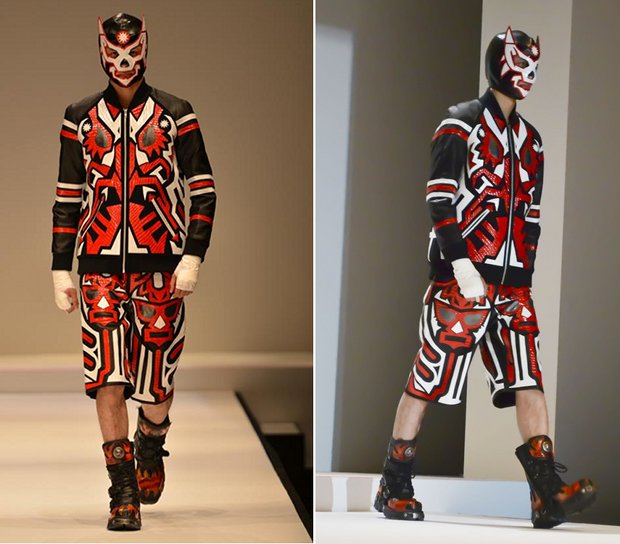 Stylist Yukihiro Teshima (25) came up with the killer idea with a friend and set up Yukihero to sell men's and women's wear inspired by Japanese pro wrestling (or puroresu).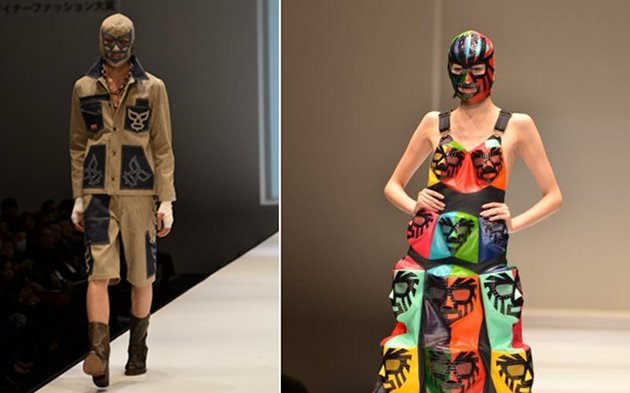 Some of their garbs are essentially just t-shirts and other clothes with wrestling motif designs — but other times they go for a full outfit riffing on the theme, including masks.
They held a fair in Harajuku last June and sold out of the 300 garments they had prepared. Though Japanese wrestling, with its elaborate masks and cult following, is very much a man's game, apparently almost two thirds of their customers were women.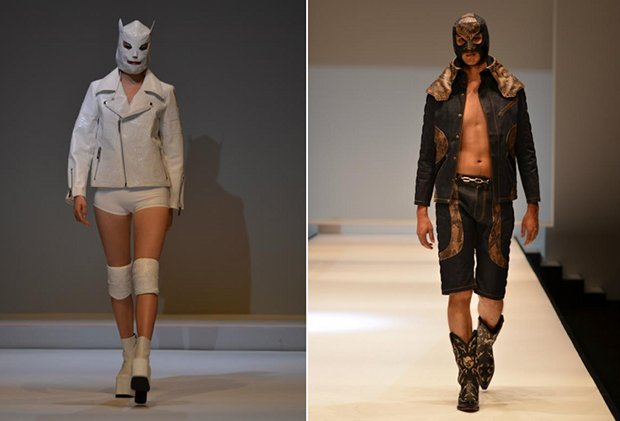 They also made a splash at the Tokyo New Designer Fashion Grand Prix fashion show in November.
The company running the brand is predicting sales for March 2013 of around 10 million yen (US$110,000), of which around sixty percent will be Yukihero wrestling fashion.