How do you get new people into video arcades? That's the dilemma facing Japan's famed "game centers".
The amusement centers are slowly but surely dying. Sales have been dropping annually for five years, with 2011's figures 1.7% lower than 2010. A steady decline as people turn to other forms of entertainment like apps and mobile games.
But anyone who's ever been in an Akihabara game center — or one everywhere in Japan — will known what a loud but vibrant place they are.
As the population here gets older, can Sega et al get seniors into the game centers to spend their national pensions on futile trials with the addictive claw crane? It might just be the solution to saving the industry.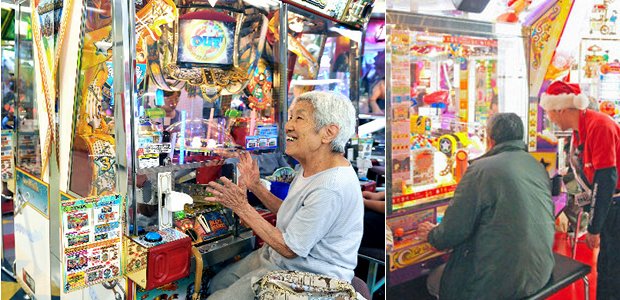 Sega's Galileo Factory 3: Planet Zero is a "medal" (coin) game that is relatively easy to play and get into — and has proved enough of a hit for the maker to continue the series to its current third incarnation (analog games are more popular with the age bracket, it seems).
Taito also introduced a game where you throw a large but light ball at a big screen to smash "castles" and "robots". Capcom, says the Tokyo Shimbun, is targeting even younger consumers (55 and up!) with money and time on the hands, and is even considering offering tours where you can go around the game center and try out arcade machines for free.
This has been going on for a while, with the Asahi Shimbun reporting in 2011 that one game center in northeast Tokyo had started to see an increase in senior players two years before and they had since grown to be some eighty or ninety percent of the center's daytime patrons. And already back then a savvy Namco was offering special deals for seniors on Thursdays at all its 200 game center branches where players could get double points.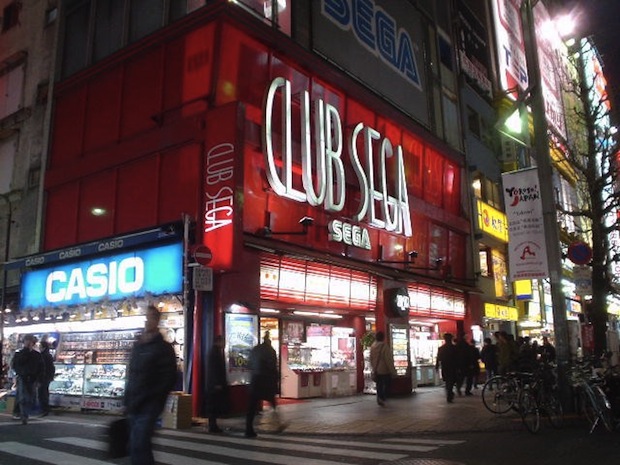 CNN also did this nice report on the trend in early 2012, noting that membership stamp cards were switching back to paper versions rather than electronic ones that you might use via your phone.
The Kataokas, both 70, certainly feel the arcade is friendly for their age group. They come every other day. Teruo Kataoka plays about six hours. "It's fun here," he said, rarely taking his eyes off the video game. "It keeps my brain vibrant."

His wife, Tsuneko, splits her time shopping in the mall and playing video games. "We're bored. We have nothing to do. I don't have anything to say to my husband anymore. It's much better to come here than just sit in the house watching TV all day. We need some excitement, too," she said. The Kataokas, like many of the gamer-retirees, prefer the more analog games at the arcade, which mirror more of the video slot machines in Las Vegas.