From sophisticated wooden coffee mills to robotic baristas, latte art, and green tea espresso machines, the Japanese coffee industry always seems to offer something new and interesting.
And now there's the decidedly rugged-looking Makita Power Tool Battery Coffee Maker CM501DZ, which makes coffee (either from regular ground coffee or pods) while being powered by the kind of lithium-ion battery you are more likely to find on a construction site than in your kitchen.
Never be short of a cup of joe even when you are far from amenities (camping, hiking, building), just as long as you have a power tool slide-on battery nearby. The fully portable coffee machine looks pretty awesome and has a very practical handle so you can lug it around (not surprisingly, it's pretty hefty, especially after you slot on a battery).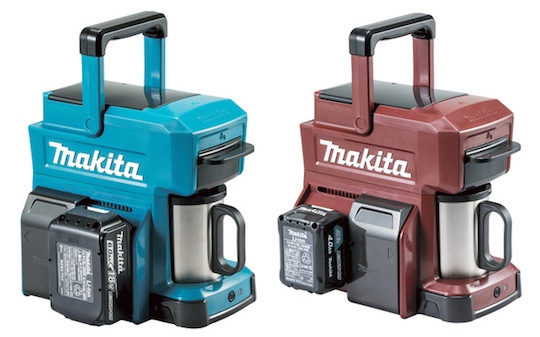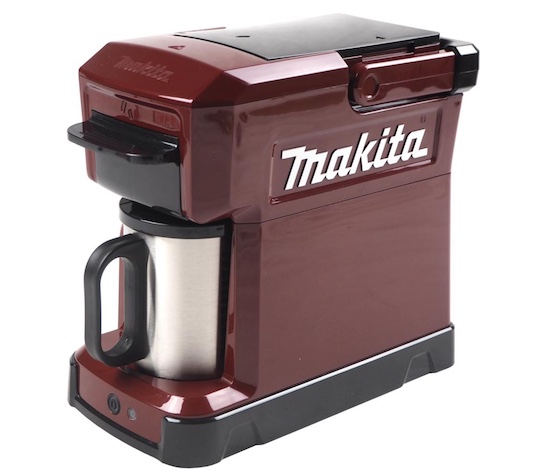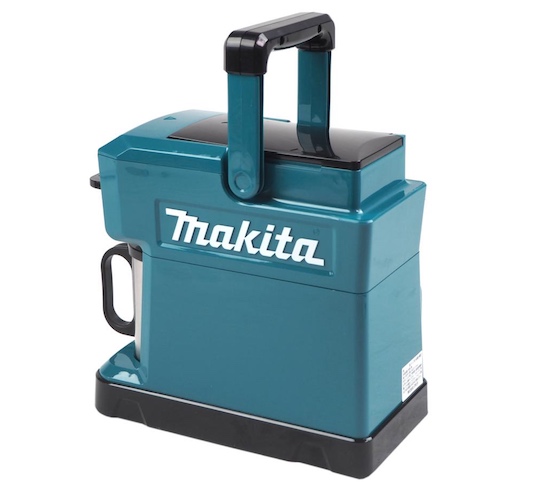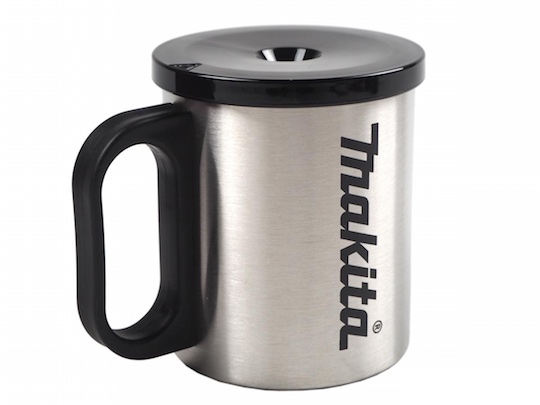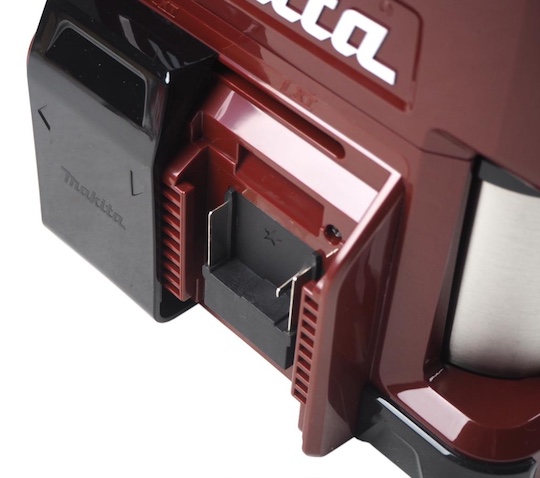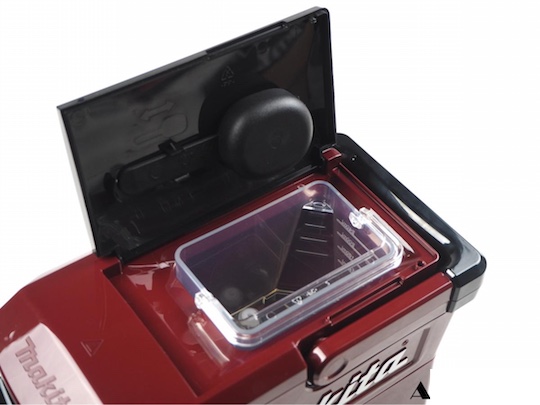 Coming in two colors (red or blue), the Makita Power Tool Battery Coffee Maker is available for global orders from Japan Trend Shop. Of course, it requires a battery to operate and Makita recommends it for use with one of three compatible Makita power tool batteries: 18V 6.0Ah (BL1860B), 14.4V 6.0Ah (BL1460B), and 10.8V 4.0Ah (BL1040B). It comes with a stainless steel mug and measuring cup, and takes about four minutes to make coffee when fitted with a 18V battery.